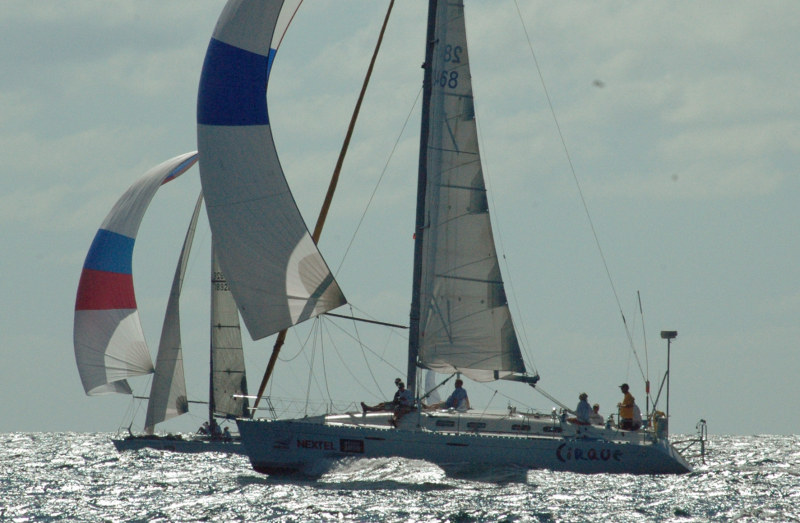 Today's a lay day at the '10 Nextel Regatta Copa México, and to be perfectly honest, we're ready for a little break. After Sunday's shoreline-hugging tour of Banderas Bay, and Monday's pair of double windward/leeward, eight-plus-mile buoy races, it was time for a destination race.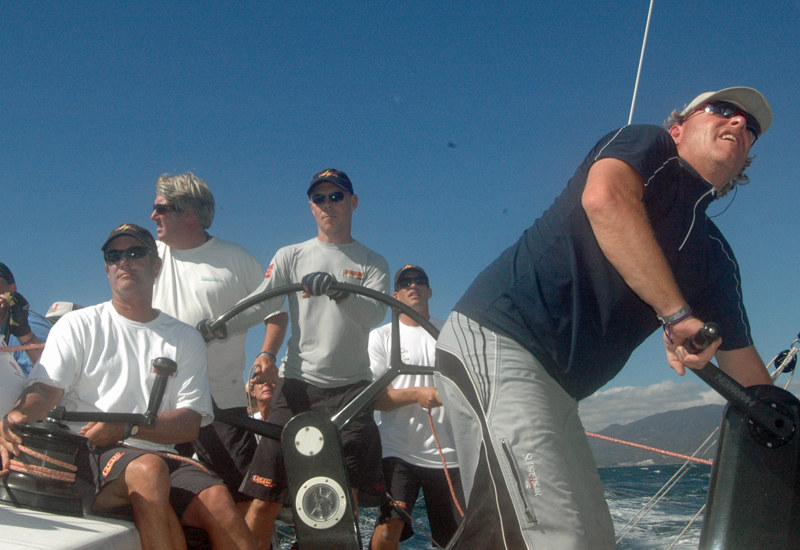 Aboard Mark Jones and Mark Howe's Bay Area-based TP 52 Flash, we were sitting in third for the regatta entering into yesterday's 25-miler. A pursuit race — a format well-known to anyone who races on the Bay — that started just a little upcoast from Paradise Village Marina, went out to a buoy set at the mouth of the Bay on a 10-mile beat and finished at Las Caletas — Vallarta Adventures' remote, accessible-by-boat-only destination on the southern shore of Banderas Bay.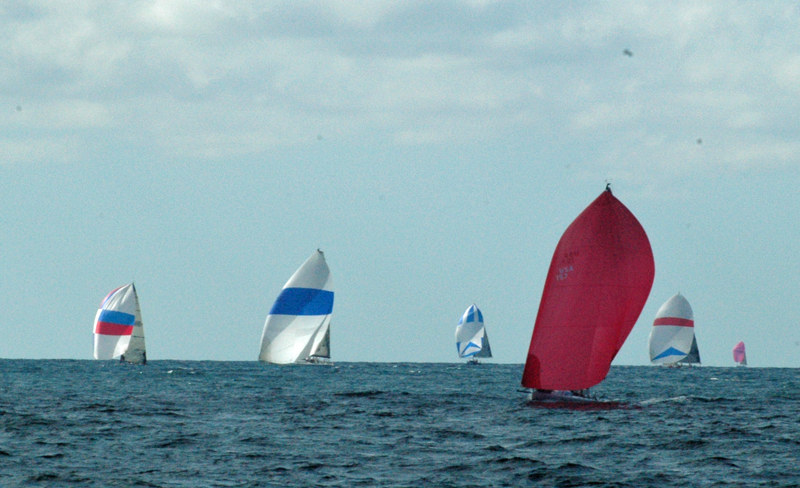 We couldn't have asked for more beneficial conditions for Flash, and were already passing much of the combined fleet halfway down the run, hooked into the 16- to 20-knots of afternoon sea breeze. After what seemed like too little sailing time — runs go quickly when you're making something like 14-knots of VMG down the course — we squeaked into Las Caletas in a weakening breeze just a minute or two clear of the fleet to get back into contention for the regatta.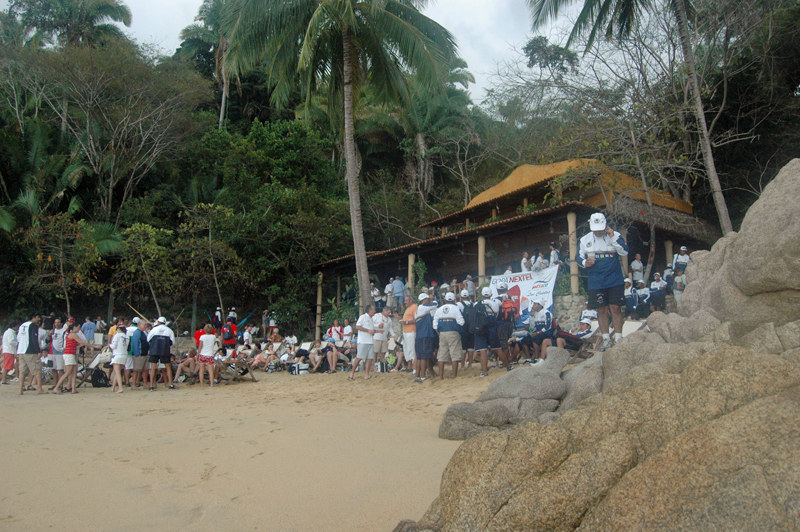 The race however, was just a prelude to the evening's social program. After a dip in the bathtub-like water, we settled in for drinks and a meal at the sprawling, Robinson Crusoe-esque complex of rustic palapas and footpaths. Next up was the daily awards presentation and indigenous-themed show at the Mayan-style outdoor ampitheater.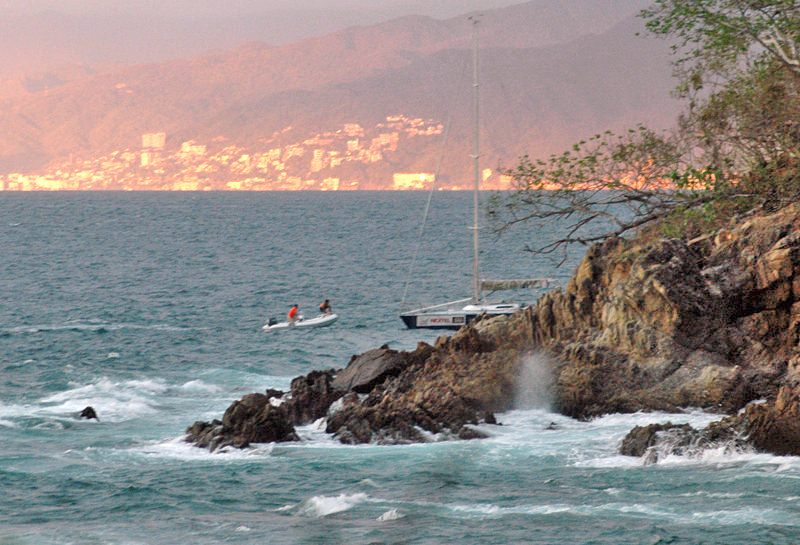 How good was the party? Well, Delta Ditch Run czar Bob Doscher, from Stockton SC — sailing this week on Bill Turpin's Santa Cruz-based R/P 77 Akela — told us it put every other party to shame. And that's a high compliment coming from a guy whose club puts on one of Northern California's best regatta parties.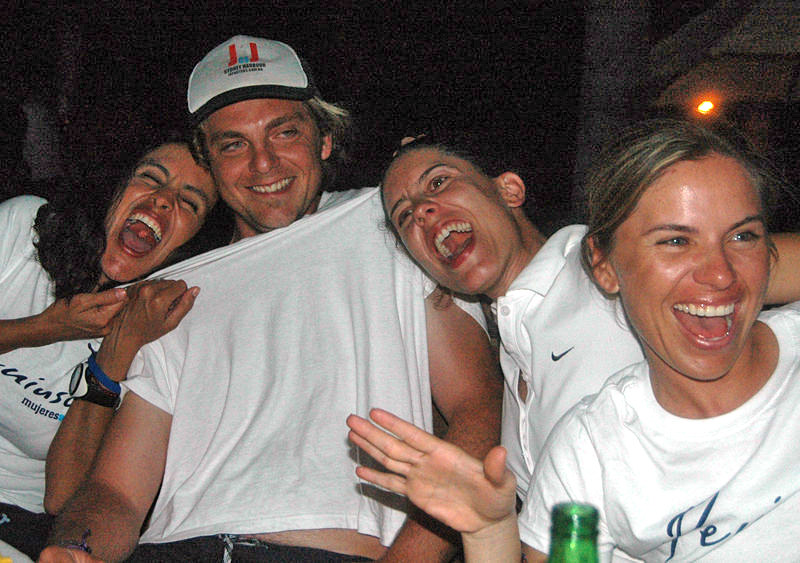 Leading the way in the party fun were definitely the Mexican teams, whose boats come primarily from Acapulco and Banderas Bay. Whether it was spontaneously breaking into chants, or songs, or hilarious party tricks like breaking out the charcoal moustaches, these guys and gals — of which there are quite a few compared to most stateside regattas — just plain know how to have fun.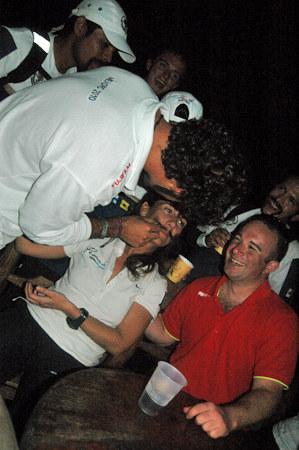 Unfortunately it all had to end at some point. But while we thought it would be a 45-minute ferry ride back to town — small crews had taken most of the race boats back to Marina Riviera Nayarit already — we were pleasantly surprised when the boatride turned into an all-hands on deck dance party!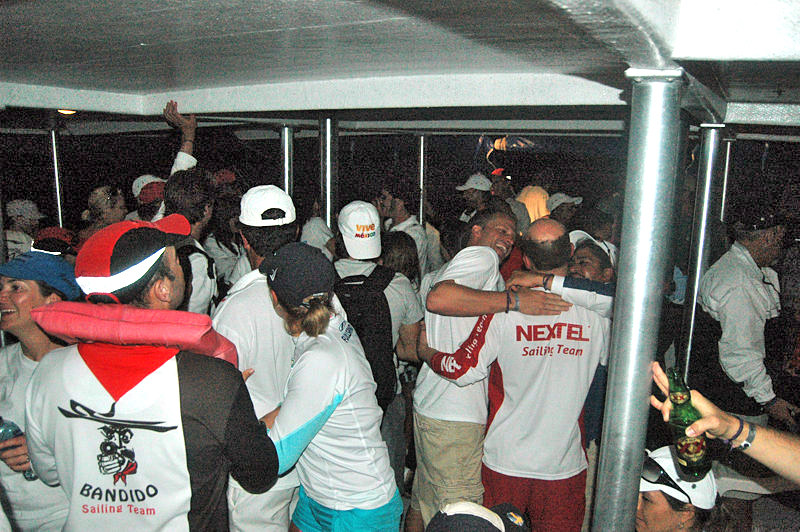 By this point, we were done, but we know quite a few people made it to a foam party in town! But who know's, maybe tonight . . .? One thing is for sure, '10 Nextel Regatta Copa México is exceeding all our expectations.
Receive emails when 'Lectronic Latitude is updated.
SUBSCRIBE