With Monday's 'Lectronic Latitude dedicated to the dramatic rescue during the Doublehanded Farallones Race, we didn't have room for our usual weekend racing review. So we bring it to you now. Note that, while the DHF experienced light and flukey breeze on the ocean for most of the day, the wind for weekend events in the Bay was mostly ideal 10-15 knots on both days.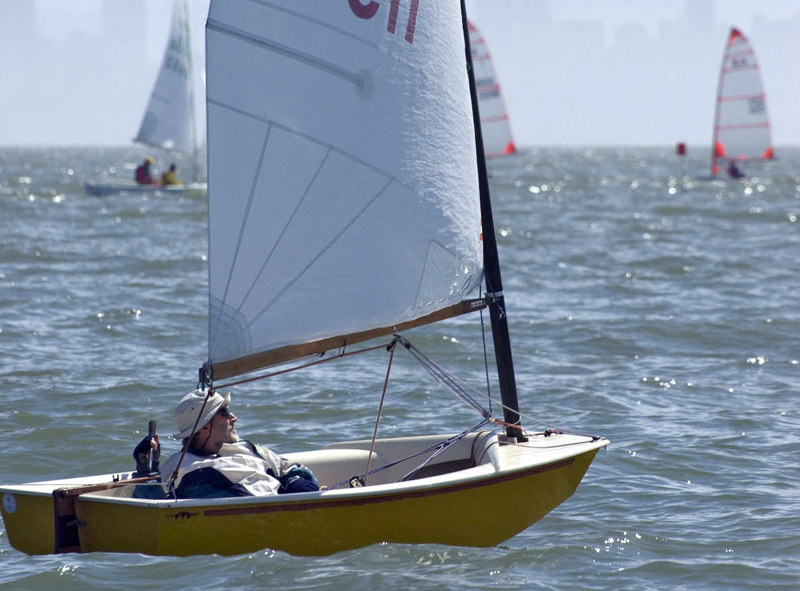 Big Dinghy Regatta — Ninety-six boats in eight classes showed up for a fine weekend of racing at Richmond YC's Big Dinghy Regatta. There were two to four races on Saturday, and a pursuit race Sunday. Big winners on Saturday included Lawrence Henderson, whose I-14 topped a 24-boat Southampton Open Class, Mike Gillum on an O'Day Daysailer in the Keller Cove Open Class (11 boats), Fred Paxton in El Toros (16 boats) and Chris Boome in Lasers (14 boats). On Sunday, Tim Parsons' Hobie 20 topped a 34-boat field to win the 13.5-mile pursuit race around Red Rock, Southampton and Brooks Island. For more: www.richmondyc.org.
San Francisco Challenge Cup — St. Francis YC took this annual contest between the two 'saint' clubs, defeating the defending San Francisco YC. Barry Lewis' J/120 Chance won the best of five series in three straight races. The winning crew included Lewis, Russ Silvestri, Holt Condon, PJ Cosgrove, Casey Fitzgerald, Jim Nicholas, Mike O'Callaghan, Gary Sadamori, Peter Scott and Seadon Wijsen. For more: www.sfyc.org.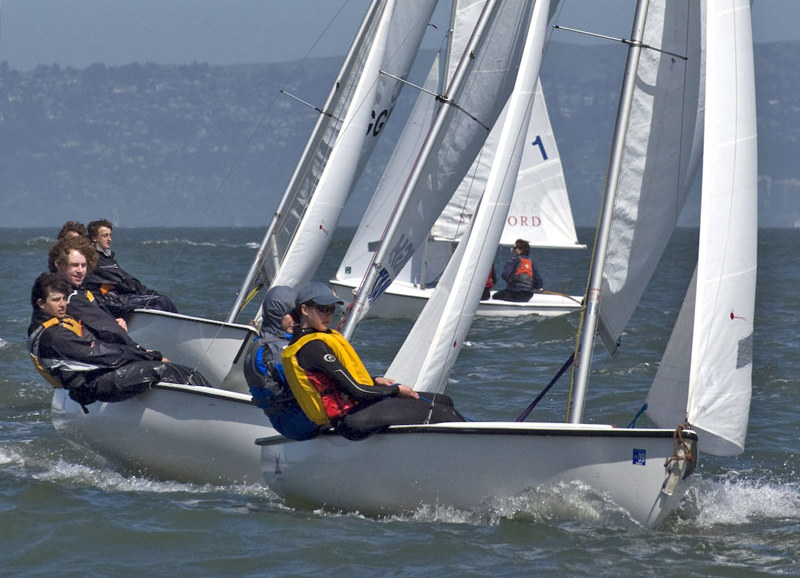 NorCal High School Championships — The Burlingame/Menlo Atherton team of Matt Van Renssealear, Tim Malouf, Mike Deady and Chris Ford obliterated an 18 boat field to win the NorCal High School Championships, raced in CFJs (two per team) off the Cityfront. In the 15-race series, the BMA 'A' team took 12 bullets, while the 'B' team took 5. Overall, the team scored 60 points to second place Gunn's 90 and third place Summit/Nortre Dame's 134. For more: www.stfyc.com.
Congressional Cup — The 45th Annual Congressional Cup, raced out of Long Beach YC March 23-28, ended this past weekend with a Swedish flair. Johnie Berntsson and his crew are the first team from Sweden — or for that matter any Scandinavian country — to win the Congo Cup and coveted crimson blazer. Berntsson defeated Italy's Francesco Bruni in the classic match racing series. Bruni, in turn, came to the finals by defeating USA's Terry Hutchinson in the semis. For more: www.lbyc.org.
Receive emails when 'Lectronic Latitude is updated.
SUBSCRIBE