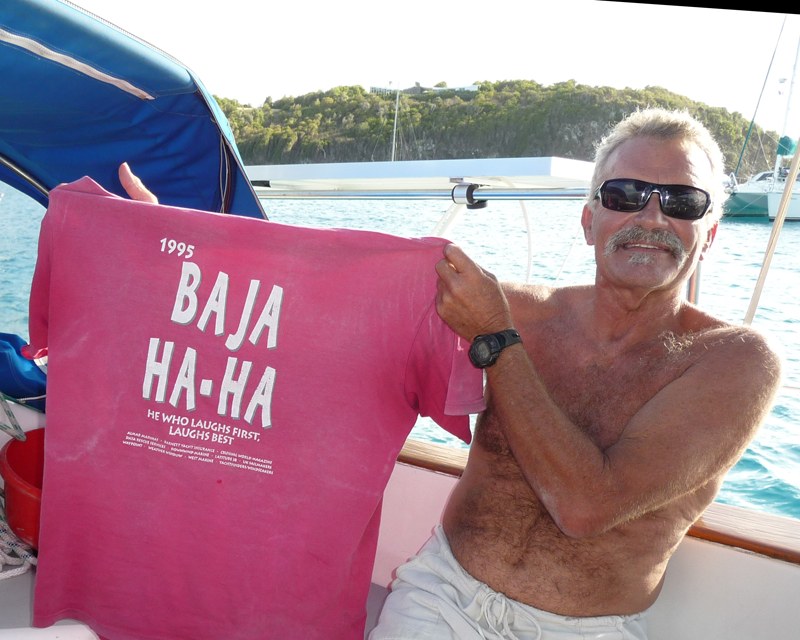 You could call Fred Evans of Mendocino 'Mr. Six and Six'. Back in '95, he spent a week with his dying father at an Intensive Care Unit in Oxnard, during which time his father warned him that life passes very quickly so if he had any strong interests — such as going cruising — he shouldn't postpone them.
Evans, now 64, and who had already cruised to Mexico in the early '80s, took his father's message to heart. He bought the Freedom 44 Coyote, did the Baja Ha-Ha II, and has been cruising between 5.5 and 7 months a year for the last 13 years. The rest of the time, he and Robin Whitley, his lovely sweetheart of nine months, live on his five-acre farm in Mendocino. When they are on the boat, a caretaker watches their place. "There are a lot of lesbians in the Mendocino area," advises Fred, "and lesbians are by far the best caretakers."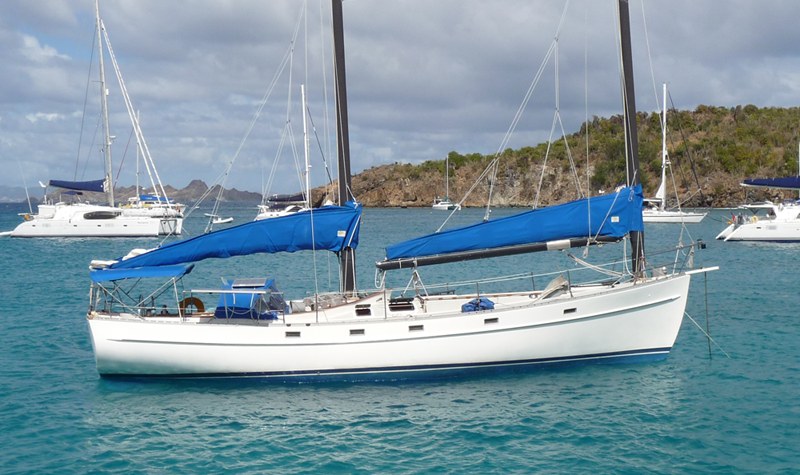 Evans' choice of a Freedom 44, which is a cat-rigged ketch with unstayed carbon fiber spars, is interesting. When in Mexico aboard his Javelin 35, he was rolling his brains out so much at one anchorage that he temporarily took refuge aboard a friend's Wharram catamaran, which was hardly rolling at all. Convinced he should buy a catamaran for his ultimate cruising boat, he did a test charter on a 42-ft cat in the Bahamas — and hated it. "I love to sail, and it was like sailing a Winnebago," he remembers. As luck would have it, he stumbled across a Freedom 44, bought it, and has absolutely loved her ever since. He and Robin delight in sailing into anchorages, something they find very easy to do with the self-tacking Freedom. What's more, the boat is very fast. "I sailed in company with two 42-ft catamarans from St. Martin to Grenada," Fred says with pride, "and I beat them boat for boat on every single leg."
As much as Fred and Robin love the great sailing conditions of the Caribbean, after a hoped-for stop in Cuba, they plan to sail back to the Pacific. Why? To make sure they will always be able to sail his boat back to his homeport of Noyo Harbor. Fred doesn't want readers to think he's a wacko, but he bet a friend $50 that in three years the United States would no longer exist as a single country. "It was a stupid bet on my part," he laughs, "because the $50 I win won't — like the rest of U.S. currency — be worth anything." And if the currency is worth nothing, they might not be able to pay for a Canal transit, and therefore won't be able to sail back to Mendocino without having to go around the Horn.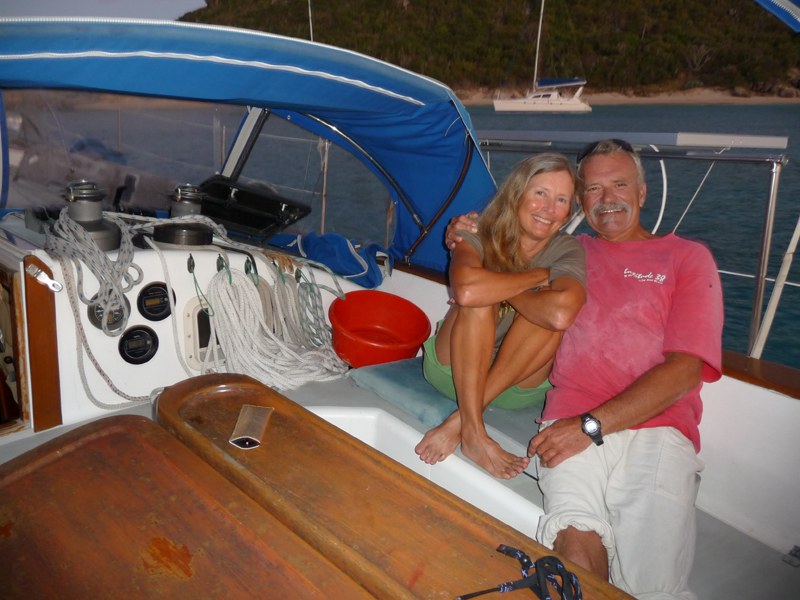 While Fred and Robin share a more apocalyptic vision of the future than do we, we like their style. "We like to live small and be self-sufficient, growing our own food," says Fred. "And raise chickens and goats," adds Robin. That's when they're not sailing, of course. When they are on Coyote, they continue to live a simple life. "I only recently installed my two solar panels," said Fred. "Thanks to their generating so much electricity, and thanks to the stoutly-built Coyote being such a good sailing boat, we almost never had to run the diesel. Eat your heart out Venezula and Saudi Arabia!"
Lest anyone think the simple and natural life might not be fulfilling, neither Fred nor Robin have plans to stop anytime soon. And at $2,000 or less a month, it won't be something they can't afford.
More on this couple in the March issue of Latitude.
Receive emails when 'Lectronic Latitude is updated.
SUBSCRIBE