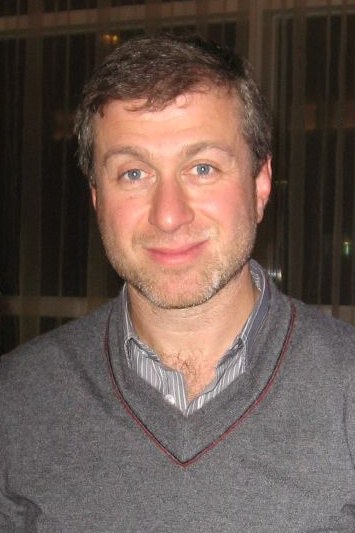 If you follow the news, you know that Russian oligarchs are among the richest people in the world, but that they have suffered almost unfathomable financial losses in the last year. Among them is Roman Abramovich, known in yachting circles for having the world's largest private navy of pleasure yachts.
According to Forbes Magazine, in March of '08, Abramovich was the 16th richest person in the world, with a fortune of $23.5 billion. But according to Wikipedia, Abramovich "has lost most of his fortune due to the worldwide financial crisis of of '09."
Abramovich often spends New Year's and parts of the winter on his yachts in St. Barth, so when we saw his 377-ft Pelorus on the hook near our tiny cat a few weeks ago, we were wondering if the poor guy was having trouble paying his bills.
Apparently not. While on the town last night, friends in the know said that when Roman wanted to send a lady friend back to Moscow from St. Martin last week, he didn't use either of his two smaller but perfectly capable jets stationed at the airport, but rather his Boeing 767. The woman was the only passenger. Roman had bought the 767 from Hawaiian Airlines before they took delivery and had it refitted to his personal standards.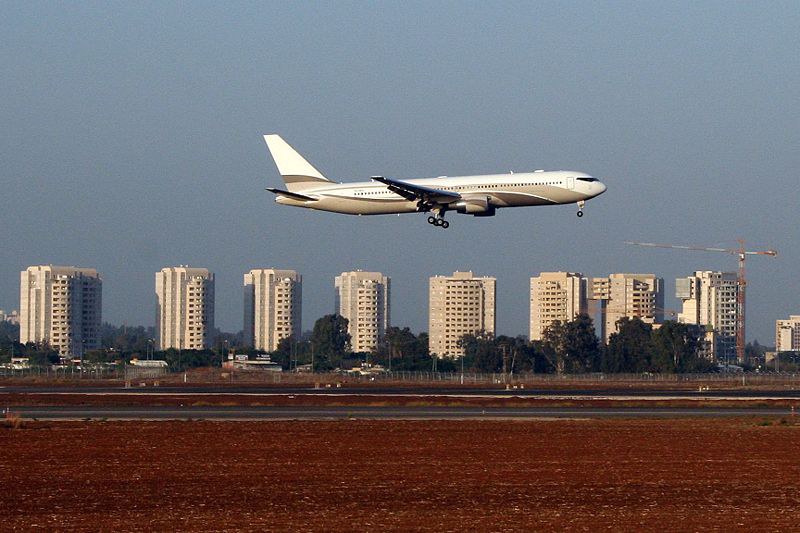 In other news that would suggest Abramovich won't be selling apples on the street corners soon, he's said to have just plunked down $40 million for a hilltop villa in St. Barth to overlook his fleet.
We're not sure the following is accurate, but according to Wikipedia, in addition to Pelorus, Abramovich's navy includes the brand new 525-ft Eclipse, which at $300 million is said to be both the largest and most expensive private yacht in the world; the 282-ft Ecstasea, the largest Feadship ever built; the 370-ft Le Grand Bleu, one of the megayachts formerly owned by the McCaw family, but which Abramovich has since "given" an associate; and the 163-ft Sussurro, which is used as a tagalong yacht.
Despite having a "40-man private army" to protect him, the young — mid-30s — and undistinguished looking Abramovich can be seen from time to time walking around St. Barth alone or sipping wine in bars. If he's got money problems, he's faking it really well.
In any event, the Russian economy is in shambles, the average Russian is hurting and afraid, and there have been incidents of civil unrest across the country. While it's true that Abramovich may be a one-man stimulus package for the megayacht industry, it's a little unseemly, don't you think?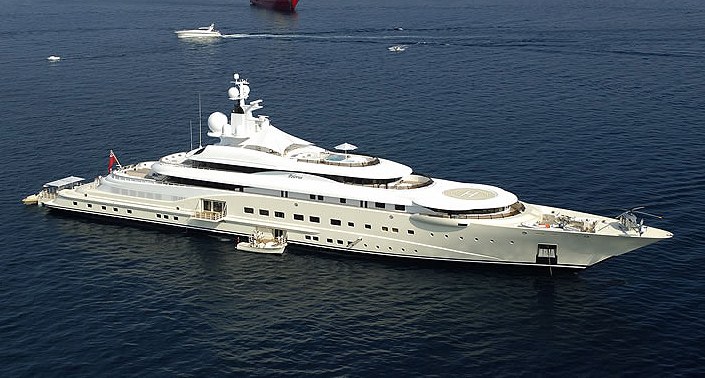 Coming back to reality, last night we bumped into Donny Anderson of San Diego, whom we first met in the late '70s when he was running Belvedere Bill Clute's Peterson 41 High Noon at the Southern Ocean Racing Conference in Florida. Anyway, Donny has done pretty well for himself over the years. During the Il Moro years in the America's Cup, he ran Italian Raoul Gardini's boats, and up until a few years ago, he ran Jimmy Buffett's motoryacht. Donny is currently the captain of a Delta 161 motoryacht, and has been doing the Capri, Portofino, San Remo, St. Tropez, Caribbean, Florida circuit.
Donny knows full well that the megayacht industry is hurting. Many of the yachts that normally come to the Caribbean for the winter have either stayed in Europe or Florida with skeleton crews. And many of the yachts that did come to the Caribbean have few, if any, charters. As such, he tells his "kids," meaning his 10 crew, not to be foolish and lose their jobs in this economy.
As for Donny, he's the same casual and unpretentious guy that he's always been. He still owns a home in Pt. Loma and has many friends in San Diego, but as a captain, it's his lot in life to not be able to visit his home or old friends that often.
Being a captain or crewmember on an expensive yacht may seem like the life, but everyone in that field will tell you it has its drawbacks. The overwhelming one is that your home is wherever the owner happens to want the yacht to be at the time. So while it's true that head stewardesses on not even the largest yachts can make $100,000 a year, have no expenses, pay virtually no taxes, and get three months off, it's not exactly a complete life. Try, for example, to have a stable relationship — let alone raise a family — in those circumstances.
Receive emails when 'Lectronic Latitude is updated.
SUBSCRIBE