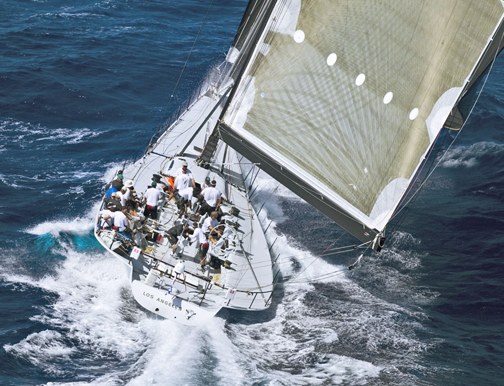 Pyewacket, the R/P MaxZ 86 built for Roy Disney, then turbo'd relentlessly, has just been sold to Frank Pong of Hong Kong, reports Brad Avery of the School of Sailing and Seamanship at Orange Coast College in Newport Beach. Disney had donated the boat to the college about 18 months ago. While Pong only paid pennies on the dollar for her, it's still going to bring a huge infusion of money to the Orange Coast's renowned sailing program.
Pyewacket began life as a MaxZ 86 and, along with Hasso Plattner's sistership Morning Glory, was one of the first big boats to sport a canting keel. The two boats went at it in various races in the Caribbean, to Bermuda, in Ireland, and in the TransPac.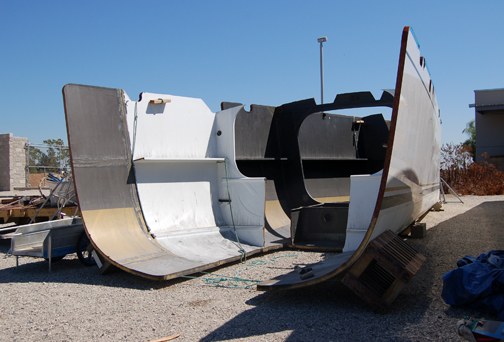 Disney eventually tired of campaigning such a large and complex yacht, and graciously donated her to the School of Sailing and Seamanship along with a sizeable maintenance stipend. But once he got involved with his Morning Light Project, a soon to be released feature film about a youth crew competing in the last TransPac on a TP 52 he acquired for them, he got the bug to enter Pyewacket also. So he not only chartered the big yacht back from Orange Coast, but in a controversial move to protect her competitive flank, turbo'd the daylights out of her. He enlisted the services of maverick designer Juan K, who added stacking wings, a much taller mast, and whacked off the front 30 feet of the boat and replaced it with a longer bow. Alas, the resulting 94-footer, that was a lock to establish a legacy elapsed time record for the race, fell victim to some of the lightest winds in the history of the TransPac.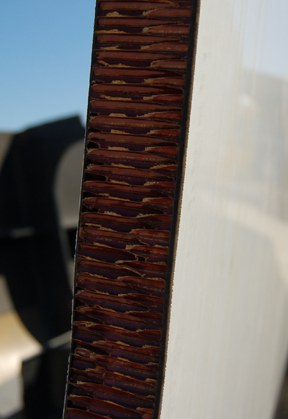 Frank Pong is big in steel, real estate — and boats. The first we know of was a radical Wylie 77 named Jelik, built in Portland, Oregon, at Steve Rander's Schooner Creek Boatworks. A few years back Pong won the Around St. Barth Race with the previous Pyewacket, a R/P 75 now also named Jelik. More recently, he comissioned the 115-ft Maiden Hong Kong — also designed by Juan K — which has sat mostly idle since her launching. Other than Michael Fay's 1988 America's Cup challenger KZ-1 and now Pyewacket, she's the only other big boat we can think of with wings. Pong was also a big backer of China's entry in America's Cup 32.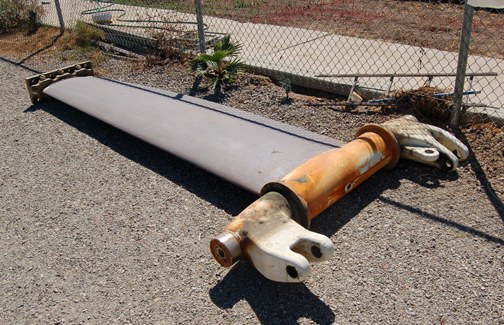 Avery was a little taken aback when he heard that Pong was thinking about having Pyewacket sailed to Hong Kong on her own bottom. After all, this is a boat that has been so extensively turbo'd that many aren't sure how safe she would be in rough conditions. Pong is apparently now thinking of leaving her on the West Coast and entering her in next year's TransPac. Thanks to rule changes, the next TransPac will not only be open to 100-footers, but also multihulls of unlimited length. As such, Pyewacket, or whatever Pong might decide to call her, would not have a lock on elapsed time honors.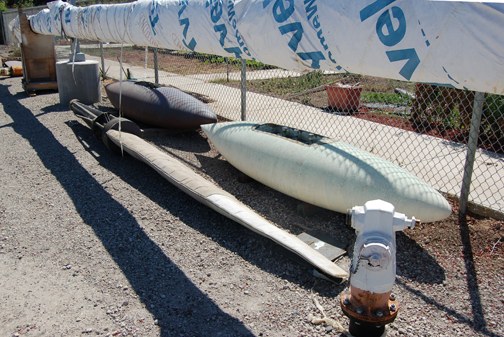 Receive emails when 'Lectronic Latitude is updated.
SUBSCRIBE