Northern Star – An Ocean of Fun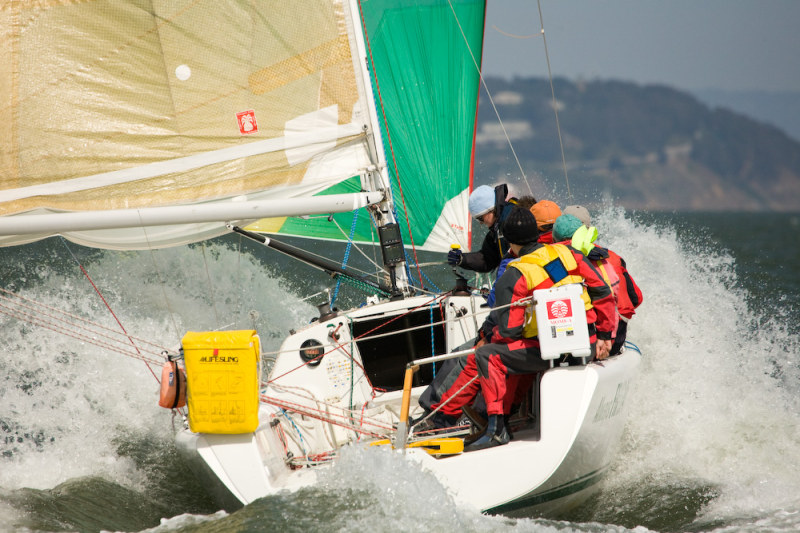 OYRA's Northern Star race saw fifty-some boats head out the Gate for a great day of ocean sailing on Saturday. Conditions were benign compared to some of the earlier ocean races this spring, with light morning breeze topping out in the teens in the afternoon. The race takes boats on a 35-mile jaunt from the Golden Gate YC, around the approach buoy and Lightship, and back to the finish off GGYC.
The five divisions, including a healthy contingent of shorthanders, got flushed out to sea by a strong morning ebb, with a slight northerly bias taking most of them over to the Marin shore. The boats that elected to go straight down the shipping channel eventually fared best when the breeze filled in, first from the west then clocking slowly to the northwest.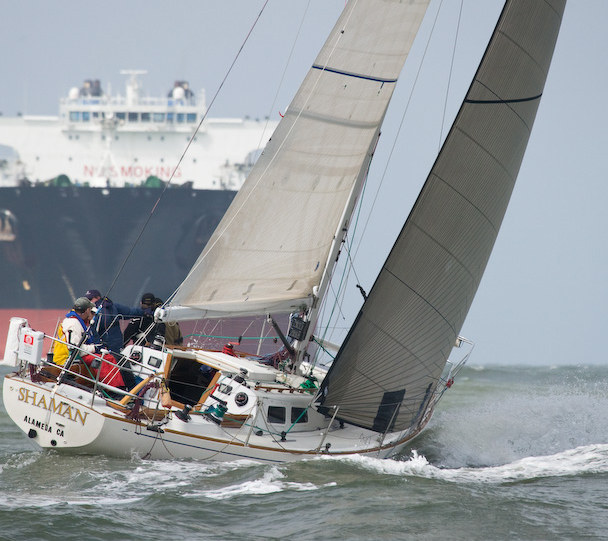 Steve Waterloo's veteran Cal 40 Shaman had a great ride both ways, finishing second boat for boat behind the Beneteau 45 Ohana, which owes them about 50 seconds a mile. They obviously saved their corrected time on that boat, but almost got them boat for boat, too. "We finished only about 18 inches behind them," says Steve. "What a great day of racing!" The Shaman guys also enjoy spirited 'one design' competition in OYRA's PHRO-2 Division from four other Cal 40s (although only Azure and Green Buffalo made it out for the Northern Star).
Results had not been posted at 'Lectronic Latitude presstime. Find them later today at www.yra.org.

Receive emails when 'Lectronic Latitude is updated.
SUBSCRIBE