Italian sailor and adventurer Vittorio Malingri arrived in Guadeloupe April 28, 13 days, 17 hours and 48 minutes after leaving Dakar, Senegal. What's remarkable about the non-stop, unassisted 2,545 mile trip is that he did it aboard Royal Oak, a 20-ft purpose-built, beach cat — alone!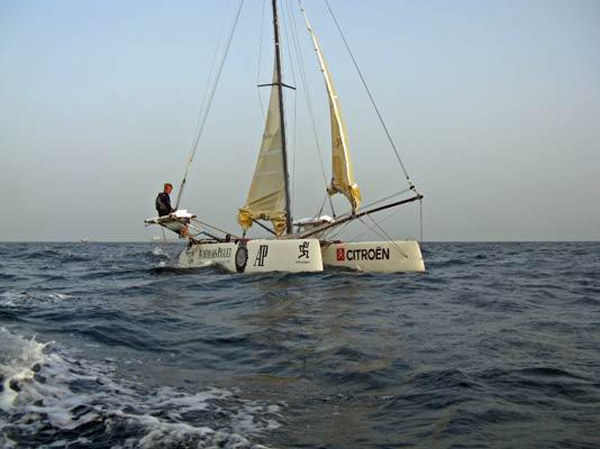 "From a physical point of view, it was much less difficult than a leg on an around the world race in a larger boat," Malingri said upon reaching Guadeloupe. "Now I am going to sleep in a bed. See you later."
His attempt represented the first singlehanded beach-cat crossing on this route. The 47-year-old Malingri has a lengthy and varied resume that includes Orma 60 sailing with Italian sailing superstar Giovanni Soldini, a Vendeé Globe Race attempt in 1992, the Dubai Motorcycle Rally, and driving 10,000 miles through Mexico in a '61 Chevy Malibu. At one point during this latest adventure, he was actually ahead of the outright reference time set by Frenchmen Pierre-Yves Moreau and Benoit Lequin in December of 11 days 11 hours and 25 minutes. Only a weakened Azores high and power generation issues prevented him from maintaining that pace.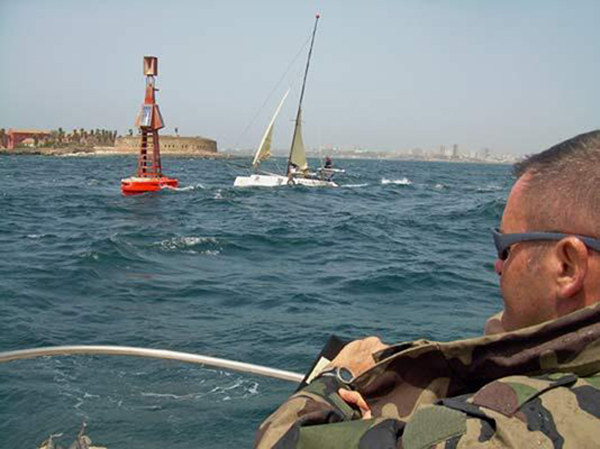 "It was a wonderful experience regardless of the difficulties and problems that I encountered," Malingri added. "The boat worked marvelously, apart from the problems I had with the solar panels that affected my energy supply and therefore the functioning of the automatic pilot and phones. The biggest problem is that I had to do everything with only one hand; with the automatic pilot out, my other hand was needed on the steering. At night, for short intervals, I tied off the rudder in order to rest."
Receive emails when 'Lectronic Latitude is updated.
SUBSCRIBE