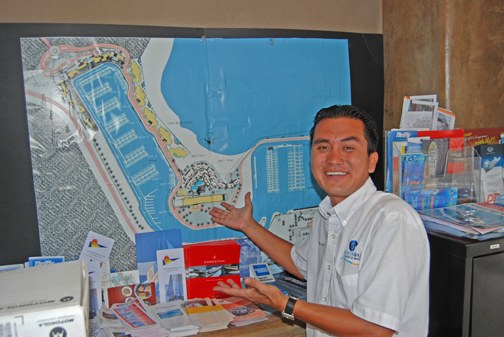 Like a lot of boats cruising in Mexico this winter, Profligate has moved from the mainland over to La Paz in the Sea of Cortez. The crews of the various boats have all been commenting on how spectacular the desert scenery is. After the jungle-like environment of the mainland, it's a dramatic change. There are four primary marinas in La Paz: Costa Baja, Marina Palmira, Marina de La Paz, and Singlar's Fidepaz. Of the four, Marina de La Paz is the only one within walking distance of town. Marina Palmira and Costa Baja provide shuttle service, and Fidepaz is on a bus line.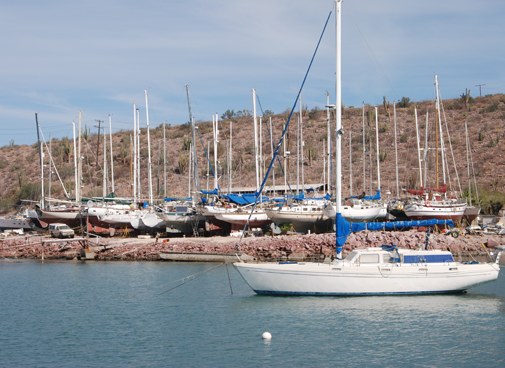 Despite the doubling of the number of berths in La Paz in the last three years, berths can still be hard to come by in the winter season. If you're coming down next season, make your reservations early. We've been sailing to La Paz since 1979, and find that the waterfront and general from-the-boat-scenery to be remarkably unchanged. It's true that they are building condo towers on the magote now, and there's quite a bit of hotel and condo development on the waterfront, but the heart of La Paz has changed very little.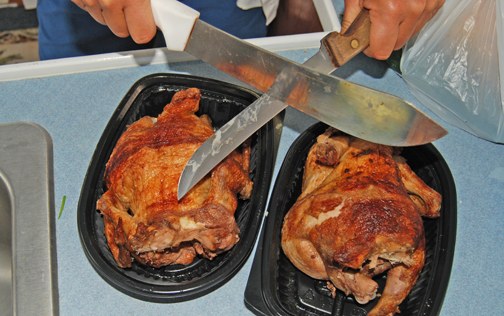 The other big change over the last few years has been the arrival of big yachts. It's no longer uncommon to see 150-footers out at the islands or pulling into Marina Costa Baja. La Paz is the favorite town of many cruisers in Mexico, no matter if they are like Scott Haselton of the San Diego-based Ranger 33 Vindemar, who has cruised all over Mexico with his wife Janet, or Club Cruceros Commodore Rick Cromwell, who sailed his beautiful CT-41 Karma down from Alamitos Bay two years ago "for two weeks" while on his way to the Caribbean or South Pacific but has been here ever since.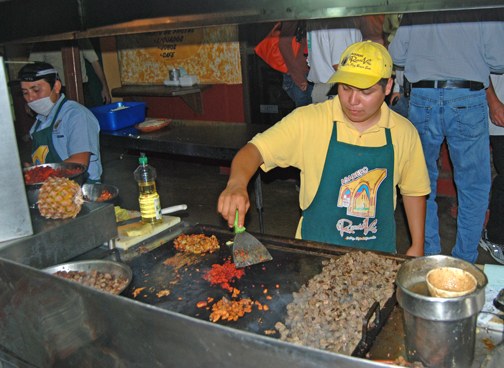 A comment you hear frequently is that La Paz is "a real Mexican town" as opposed to a tourist trap. Folks also like the fact that you can get just about anything here — and at a reasonable price. And while La Paz is not known for high-end restaurants, the "regular food" is delicious and inexpensive. The crew of Profligate is here to revive Sea of Cortez Sailing Week, which started yesterday — April Fool's Day, appropriately enough. There was a rockin' and rollin' skipper's meeting the night before the start at Rancho Viejo, home to perhaps the most delicious tacos pastor on Baja. About 13 boats were represented, with another 10 or so expected at the islands. We'll have a report next Monday.
Receive emails when 'Lectronic Latitude is updated.
SUBSCRIBE