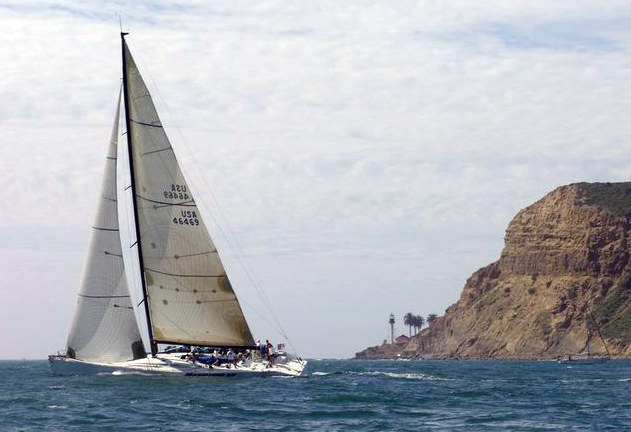 Doug Baker's Magnitude 80 finished the San Diego to Puerto Vallarta race just after four this morning, taking six hours off the course record when she crossed the finish line off Punta Mita. After a blazing passage from Cedros Island down to Cabo, last night all the big boats fell off their pace from the previous 24 hours as they fought south of the cape toward PV. The lone exception was the canting-keel Andrews 80 which held onto good breeze through the course's big transition zone while the other boats grappled with how to deal with light air ahead.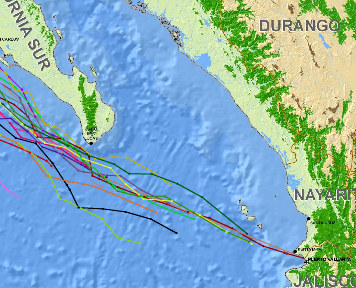 "The next big strategic, tactical decision ahead of us is how to get around the cape," said the SC 70 Holua's navigator Mark Rudiger in yesterday afternoon's audiocast. The vagaries of the Sea of Cortez' entrance were forcing most navigators to make some tough decisions. According to Rudiger, Magnitude 80 appeared to be largely exempt from this. "She broke through the cape in good Northeasterlies that will be fading for us — it's looking light for us."
Unfortunately for everyone else in Divisions 1 and 2, Rudiger's prediction bore itself out and now it will remain to be seen if anyone has enough legs to correct out over Magnitude 80. The race's tracking system, which polls the boats' position every hour, should make for some fun remote spectating as quite a few of the West Coast's top big-boat programs duke it out for very little silverware. See it all through the race's web site at www.sdyc.org/pv.
Receive emails when 'Lectronic Latitude is updated.
SUBSCRIBE