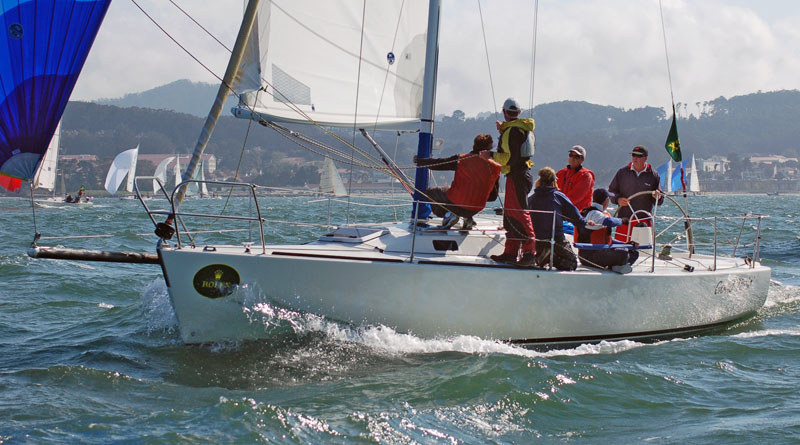 We've heard many stories of boats being stolen, but to take one of the top racing boats of the Bay creates some seriously bad karma for the thief. The J/105 Good Timin', owned by Chris Perkins, was stolen this weekend from its slip in the San Francisco Marina between the St. Francis YC and Golden Gate YC.
Perkins' Good Timin' team is well-known in the racing world for having recently won this year's Big Boat Series as well as three other BBS wins since 2002. Chris is also a champion Knarr sailor also winning this year's International Knarr Championship.
"Whoever took the boat spent the time to untie all the dock lines and take the shore power cord," said Perkins. He guesses that they motored somewhere Saturday night and are hiding out. If anyone spots the boat please call the SF Police at (415) 553-0123.
NEWSFLASH! Just as we were uploading this edition of 'Lectronic Latitude, we got a call from Chris Perkins reporting that the Coast Guard received a Mayday from "Dan" on Good Timin' requesting assistance as the boat was disabled off Pigeon Point, about 50 miles south of the Bay. The Coasties quickly called Perkins to make sure he didn't loan the boat to a friend because this guy "seemed legit." Perkins said in no uncertain terms that he wants this "Dan" character arrested as soon as they land. We'll have a full report in the December issue of Latitude.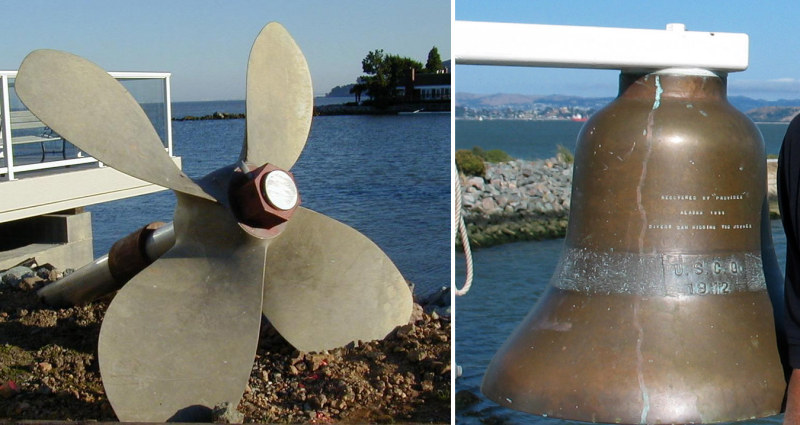 Perkins wasn't the only victim of theft this weekend. Tiburon YC reports that a 10-ft bronze propeller, weighing almost 4,000 lbs, and a large bronze bell engraved with "USCG 1912" were stolen Friday morning, along with a large amount of wiring and metal from the renovation site of Paradise Cay Yacht Harbor. Both items have probably been melted down by now but TYC is offering a reward for information leading to the recovery of the items or the arrest of the thieves. Contact Matthew at (415) 883-6339 or the local police with any info.
Receive emails when 'Lectronic Latitude is updated.
SUBSCRIBE