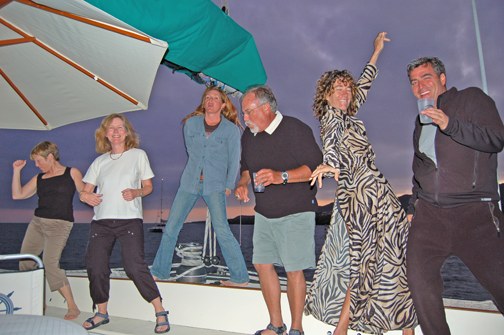 If your answer to "What have you been doing for the last 10 days?" is a lifeless "Ah, nuthin" or "Same old, same old," perhaps you should have been one of the 601 people on 150 boats who participated in the now nearly concluded Baja Ha-Ha 14 from San Diego to Cabo San Lucas. Their lives have been anything but dull, as they've:
sailed more than 750 miles, in everything from chilly afternoon temps to a tropical 79 degrees at 3 a.m.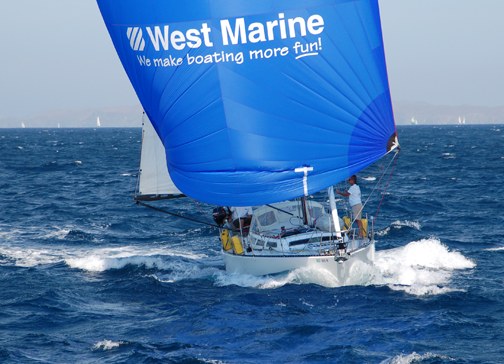 enjoyed — or at least endured — sailing conditions that varied from flat calm to 30 knots and sloppy eight-foot seas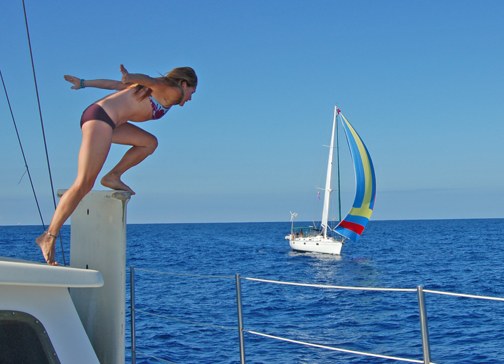 been up at all hours of the day and night, driving, trimming sails, gybing the chute and setting the hook
dropped anchor in three of the most diverse imaginable spots in Mexico, from the spectacular natural environment at Bahia Santa Maria to totally synthetic 'Cabo and Gormorrah'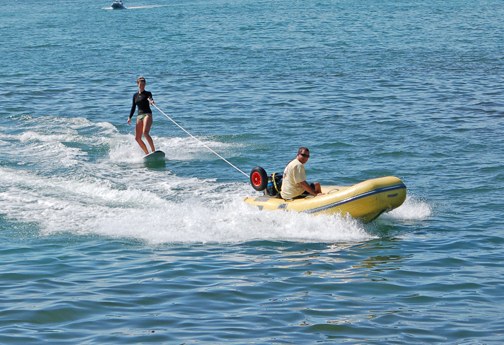 met many great Mexican folks, from friendly shopkeepers in little Turtle Bay to ballsy pangañeros in Bahia Santa Maria to surprisingly talented strolling musicians in Cabo restaurants
seen a billion stars undefiled by ambient light
seen many whales and dolphin
enjoyed the taste of the freshest possible tuna, dorado, and wahoo sashimi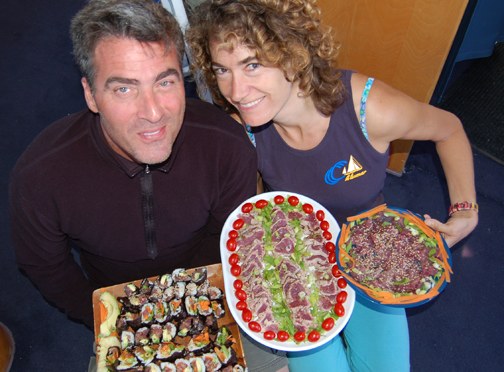 got caught on the beach by huge swells generated from deep in the southern hemisphere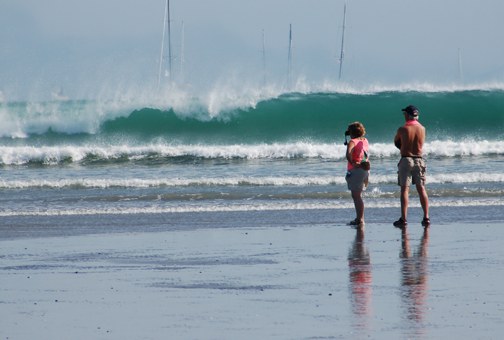 been prohibited from anchoring in the main Cabo anchorage because some film company needed the beach to be the Dead Sea for their movie
and perhaps most important, made dozens of new sailing friends.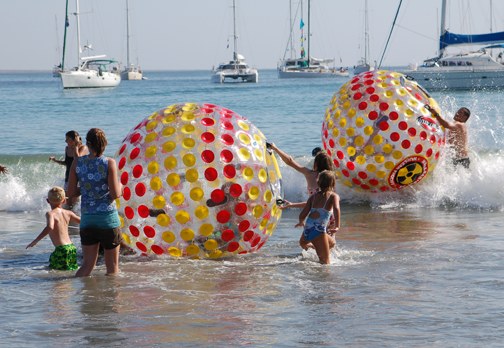 Talk to anyone who did this year's Ha-Ha, and they'll tell you that the above doesn't even begin to scratch the surface of what the participants have been up to for the last 10 days, because it's been living life full tilt and to the hilt. So if "nuthin'" or "same old, same old" is what you're looking for in life, make sure there's no Ha-Ha in your future.
Moving forward as if there was no lawsuit pending, America's Cup Management announced yesterday that the 33rd America's Cup will start July 18, 2009 in Valencia, Spain.
They also revealed some new regulations — such as limiting competitors' costs by banning two-boat testing, introducing 'no sail' periods and restricting the number of sails competitors can have — as well as more details on on the new AC90 class: The boats will be 90 feet long with a 21-ft draft and 17-ft beam.
The format of the event will be divided into four phases: Acts (which begin next June), Trials, Challenger Selection Series (which Alinghi will not compete in) and the America's Cup Match. Though the results of the Acts won't carry over to the Trials, bonus points in the form of additional sails will be awarded to boats who compete. For more details, go to http://33rd.americascup.com/en/.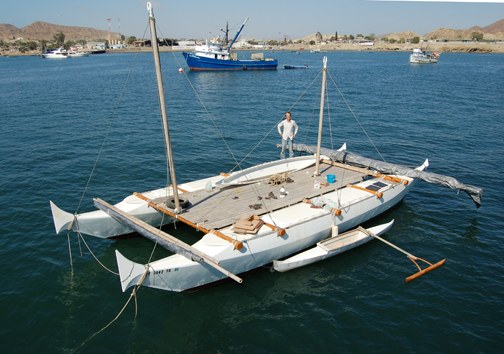 It was our pleasure to cross paths with Glenn Tieman of the homebuilt 38-ft cat Manu Rere while in Turtle Bay. If there is a record for cruising on the least amount of money, the Modesto native, who got his sailing chops on a reservoir, may hold it.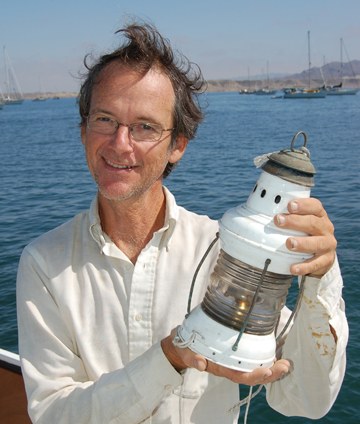 During his first cruise, on a 26-ft cat he built for less than $3,000, he lived on $1 a day for the first seven years, then splurged, spending $3 a day for the last three years. While teaching school in Los Angeles, he built his new cat, which is based almost entirely on what was used in Polynesia 100 years ago.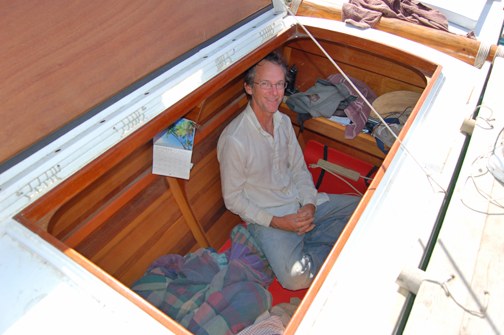 Glenn's new cat is really cool. We'll have more on it in a future issue of Latitude, as well as an interview conducted by Profligate's 13 crew for the Ha-Ha.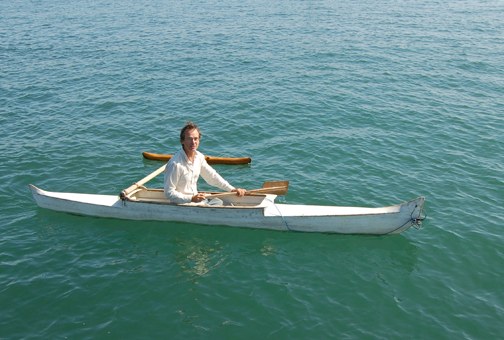 Receive emails when 'Lectronic Latitude is updated.
SUBSCRIBE