Youth Sailing Opportunities
Jack London started sailing San Francisco Bay at age 14. He borrowed money to buy his own boat, the Razzle Dazzle, and became an oyster pirate. Fortunately, for Bay Area families, numerous opportunities still abound for learning to sail the Bay — without resorting to piracy! We've just published our annual Northern California Sailing Calendar, which includes a comprehensive list (we never use the word "complete" since we're so often proven wrong) of Northern California youth programs ready to introduce kids to the joys of sailing. The programs stretch from Stockton to Benicia to San Jose to Monterey Bay.
We're reminded to bring this to your attention now because we received the Treasure Island Sailing Center's notice about the opening of summer class registrations. We also know numerous other programs around the Bay such as Sailing Education Adventures in San Rafael and Alameda Community Sailing Center on the Pacific island of Alameda are ready to sign up kids now.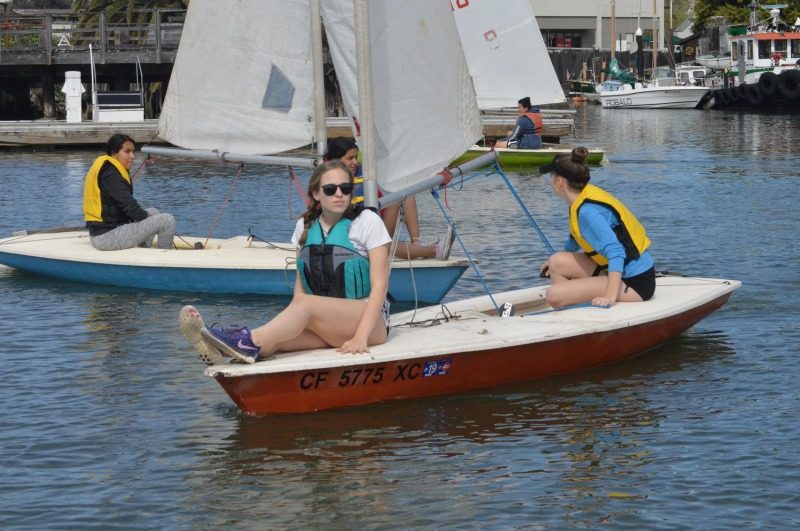 Do they have to wait all the way until summer? Actually, no. Many programs host high school sailing teams and weekend programs. Alameda Community Sailing Center, among others, has introduced after-school sailing in the spring. We think this is way better than doing homework, just hanging around, or staring at a screen all afternoon. At the very least your kid would have the coolest Instagram post of the day.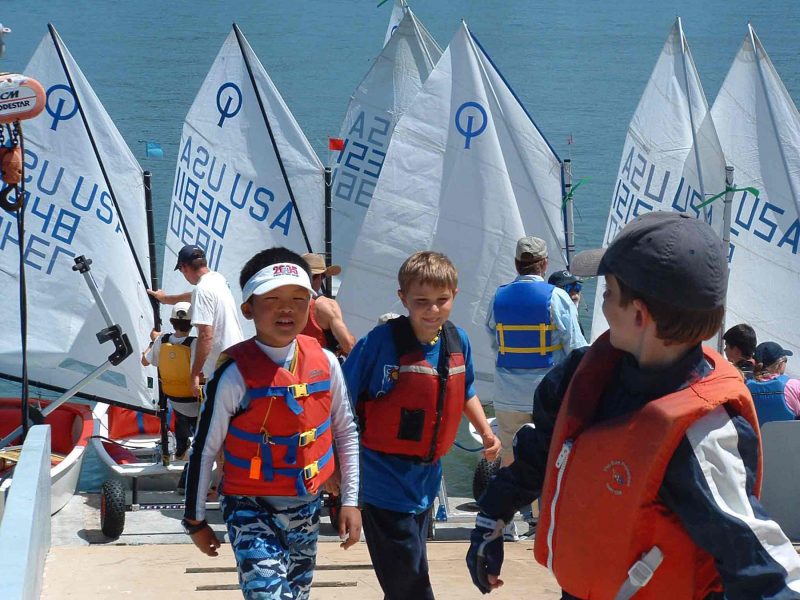 You'll also notice lots of yacht clubs in the list of youth programs. Don't worry. Your kid doesn't need to own a blue blazer and an ascot to go sailing in a yacht club program. Yacht clubs are full of people who want to share sailing. They have some of the longest-running, best junior programs around. Most accept non-member kids or offer low-cost junior memberships. These clubs have invested in fleets of small boats to teach kids sailing. It's a poor investment if they're just sitting on the dock. The clubs also keep the fleets busy by hosting the many Bay Area high school sailing teams in the spring and fall.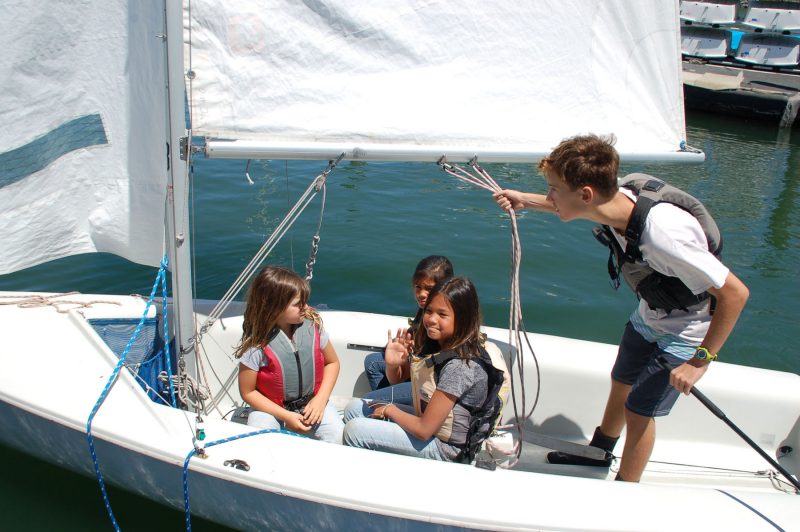 The other amazing thing is that while your kids are having a blast sailing the Bay, they'll be learning way more than they could learn in school. Today's sailing programs are far improved from the early days. Knot-tying, points of sail and docking remain part of the basic training, but programs like STEMSail and others include environmental stewardship, the science of sailing, and numerous other aspects that will make your kids smarter by September. And, like Jack London, kids who grow up sailing the Bay learn a lot about life and enjoy freedom and independence, all of which leads to a better chance of becoming a world-famous novelist and enjoying life in the Bay Area.
Receive emails when 'Lectronic Latitude is updated.
SUBSCRIBE