You Meet the Most Amazing Sailors at the Annapolis Boat Show
Beyond the boats and gear, one of the other things we loved about last week's Annapolis Boat Show was the people. It starts with the big plus that they're almost all sailors or want to be. They came from all over the country, but many were from California. Following our Monday story on some of the boats we saw, we're introducing just a few of the Latitude 38 customers and readers who were there working in booths or exploring all there is to see, including the historic town of Annapolis and the US Naval Academy.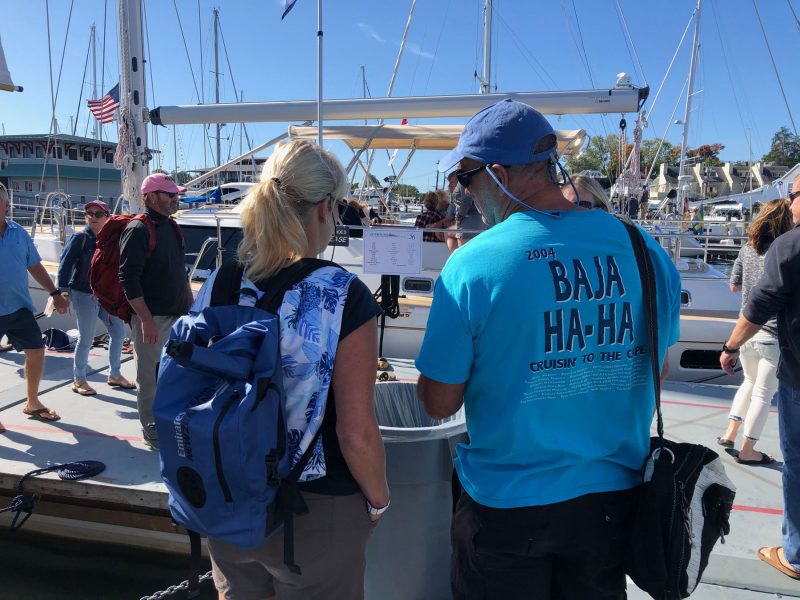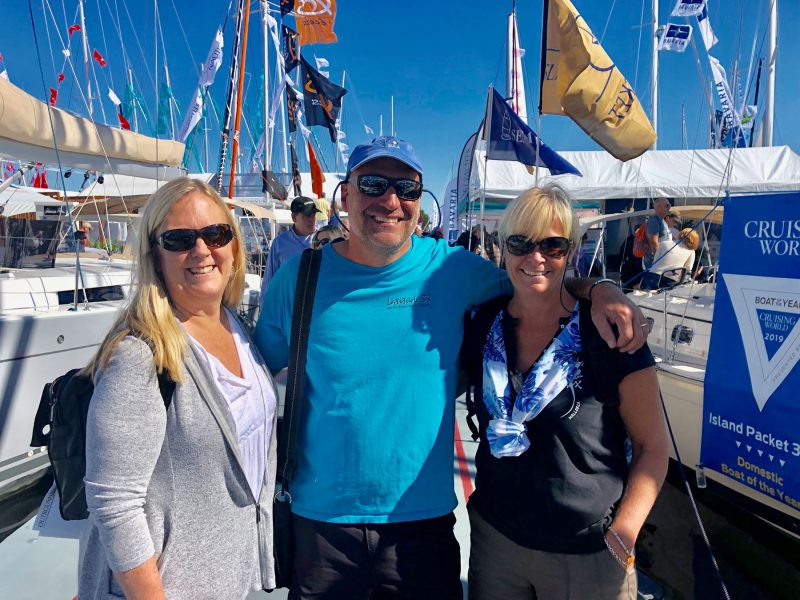 Having recently watched and been inspired by the movie Maiden, it was great to run into Maiden crew member Dawn Riley in the aisles of Tent C. She was there right next to Mike Scheck of Encinal Yacht Club and Scanmar Marine. After Dawn sailed on Maiden in 1989, she continued with a series of sailing successes and is now CEO of Oakcliff Sailing in Oyster Bay, NY. The Oakcliff Sailing training center now manages more than 100 boats and is developing the next generation of professional sailors for success on the racecourse and in the marine industry. Among them is Cali Wanco, pictured below. Cali grew up sailing on Lake Tahoe before heading down to sail at sea level on San Francisco Bay. As her bio states, "Before her 20th birthday she had a quarter-life crisis and decide to devote her life to offshore sailing." She's now working at Oakcliff Sailing.
There are all the industry experts you might like to meet as well. You'll see some of your yacht broker friends from the West Coast as well as sailors you crossed tacks with this past summer. The mood is generally jolly, aided by the Pusser's Caribbean Grille, serving their famous Pain Killers adjacent to the show.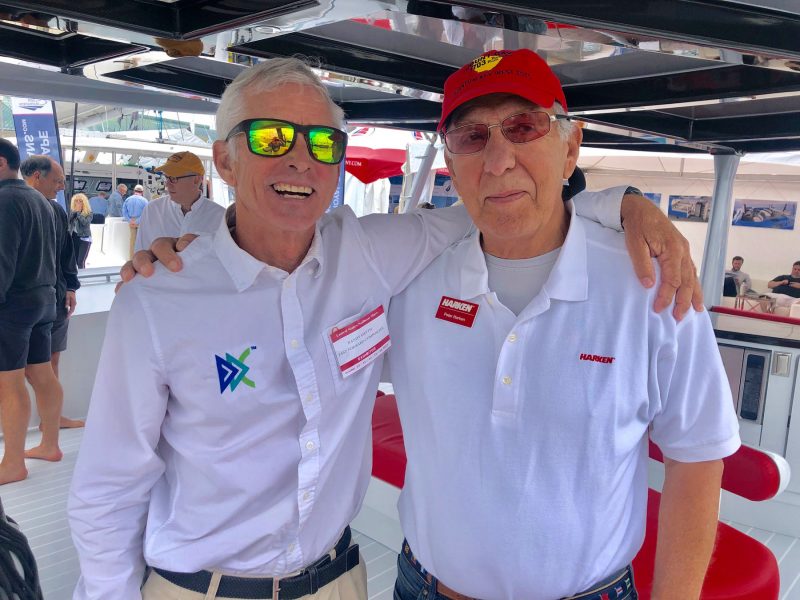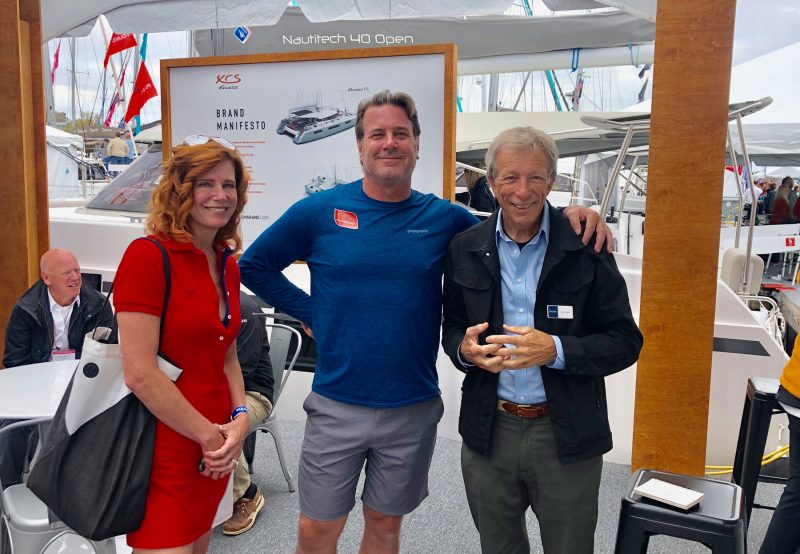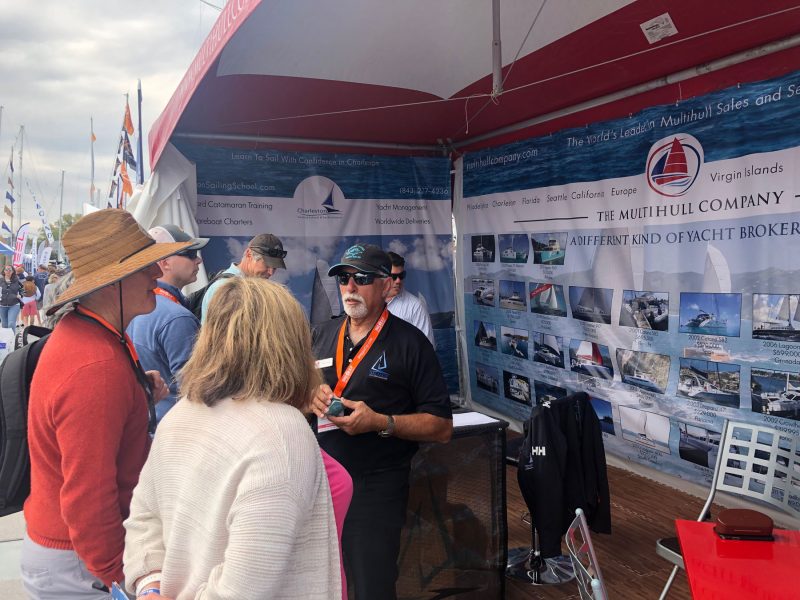 We bumped into Lin Pardey and Jamie and Behan Gifford at the book corner. Behan is originally from San Francisco. She and her husband recently finished circumnavigating the world with their three children over the past 10 years on their Stevens 47 Totem. Their boat is now hauled out at Cabrales Marine on the Sea of Cortez. When they finish their boat projects, they plan to push off for another trip to the South Pacific.
The 'movie stars' (captain and crew) of YouTube sensations La Vagabonde and SV Delos were on hand seminars. In fact, just about every step connects you with something or someone to slow your pace and expand your sailing horizons.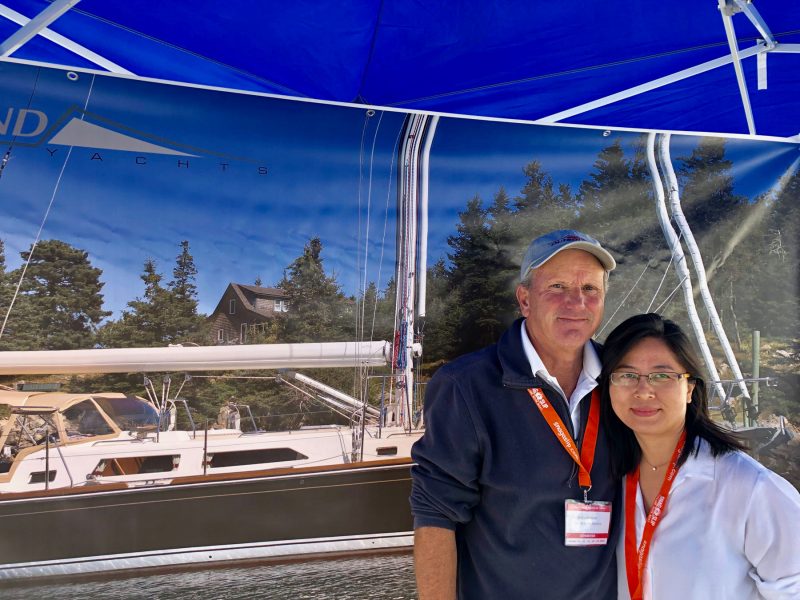 If you stopped to talk to everyone, four days in Annapolis just wouldn't be enough to cover it all. There were also plenty of parties where sailors helped drain kegs at the Harken, Schaefer and Selden booths, and numerous other events on the docks and in the aisles.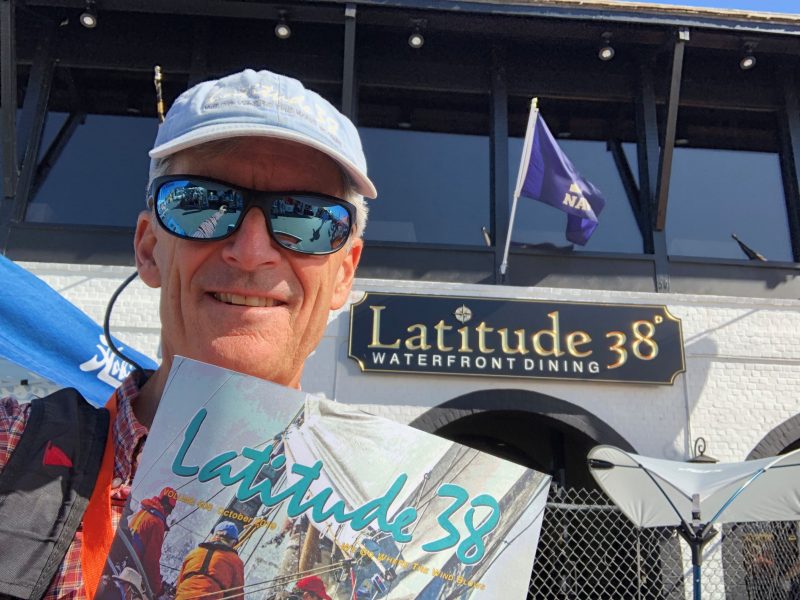 By the time we flew home on Sunday evening, we felt tired but invigorated by four days spent circulating the docks and displays. The show reported record crowds and exhibitor space, with all the seminars and workshops sold out in advance of the show. We wish we'd had more time to visit with more people, get aboard more boats, and dig in deeper with all the gear and equipment on display. For us, it's a business trip, but also a busman's holiday. Once again we left inspired by everyone in the business and the thousands of amazing sailors who come from California and beyond to celebrate sailing at the Annapolis Boat Show.
Receive emails when 'Lectronic Latitude is updated.
SUBSCRIBE