While visiting the Berkeley waterfront, we stopped by the little club that's launched thousands of sailors. Walking into the grounds, we found Anthony and Daniel busily doing some weekday maintenance on Cal Sailing Club's eclectic fleet of boats. Anthony looked up and said, "Do you want to sail?" It's a welcome greeting to anyone who might be curious about the fleet of small boats often viewed from a traffic jam on nearby I-80.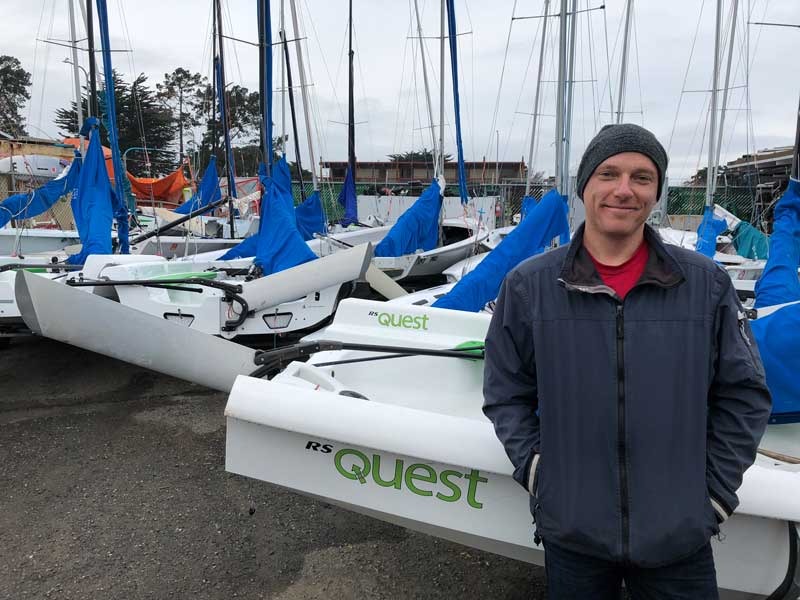 And as this gray, midweek, midwinter day demonstrated, the club is active all year round. Like many Bay Area community sailing programs, it survives with the support of enthusiastic sailors and members who volunteer to bring inexpensive, accessible sailing to land-bound Bay Area residents. Summer is coming, and Anthony and Daniel are among many Cal Sailing Club volunteers who'll have the fleet ready to take out the next group of curious, would-be sailors.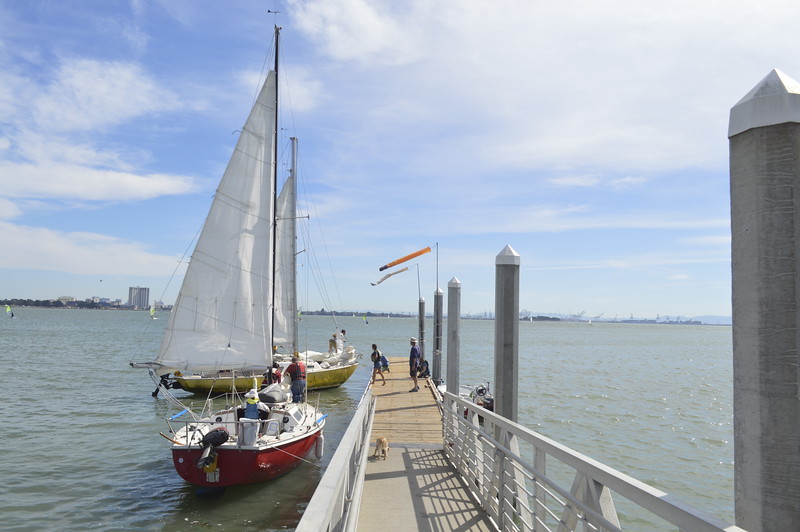 Meanwhile, we noted that Cal Adventures next door looked like a construction zone. We checked in with Max Ebb, who reported that the city of Berkeley had started planning 12 years ago for upgrades, which are finally happening. They are paving most of the gravel parking lot and adding a new bathroom structure, plus an improved rigging and wash-down area for windsurfers and kayaks. Unfortunately the project ran out of money before new docks could be included in the current phase. This appears backward because, as Max notes, it's the condition of the docks and gangways that limit public access more than any other feature of the waterfront as currently configured. But, hey, it's progress.
Receive emails when 'Lectronic Latitude is updated.
SUBSCRIBE