Women's Ultimate Fantasy Underway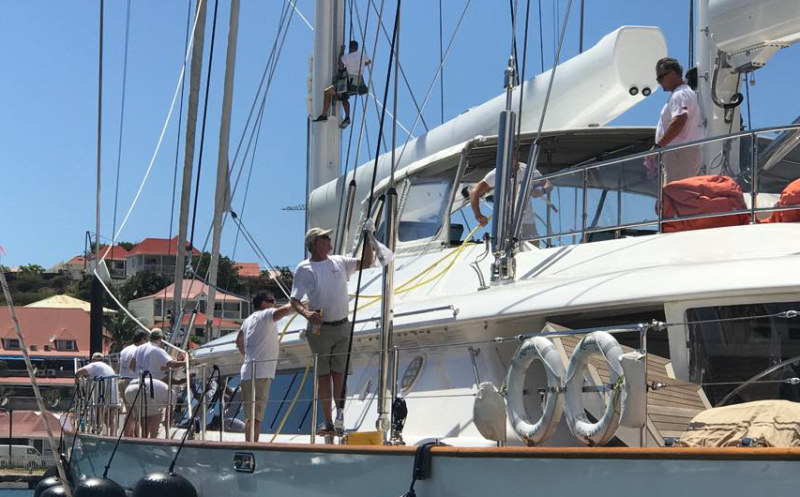 The Ultimate Women's Fantasy has started in St. Barth. Men, hundreds upon hundreds of men, are crawling all over the 40 or so megayachts… cleaning! That's right, cleaning!
Many of the men are half naked. And these are not just ordinary men, but ripped and buffed men whose sweat is 90% testosterone. Men who make even those who pour off the gay cruise ships look a bit out of shape.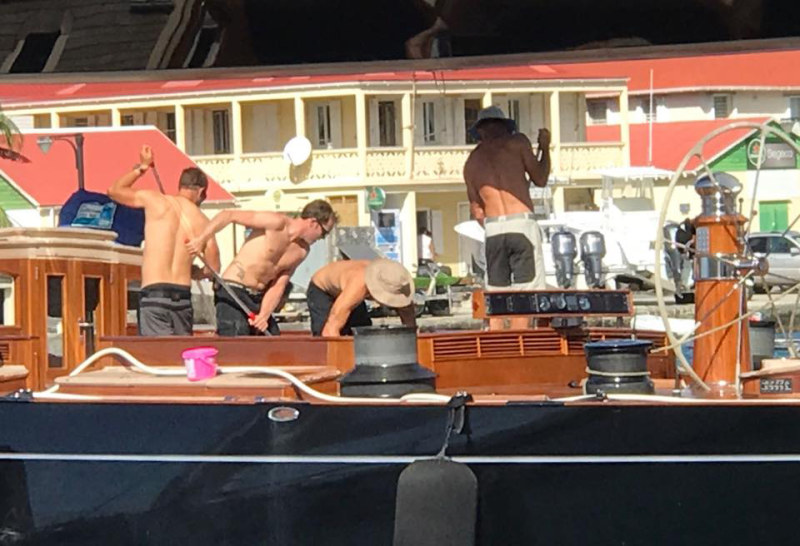 These men, who come in crammed vans from villas in Flamands, St. Jean, Vitet and Toiny, or in overloaded dinghies from Sunsail catamarans that serve as bunkhouses, are not just going through the motions of cleaning. They are doing it with a will, each one of them risking the dreaded and potentially career-ending 'chamois shoulder'.
As many as 40 men from all parts of the world scramble about on a single megayacht. They are wiping down varnish. Polishing stainless. Scrubbing topsides. Coiling lines. Neatening things up. There are even guys scrubbing the top of 150-ft-tall masts and all the rigging. Belowdecks new crewmembers are cleaning each link of the anchor chain with a toothbrush.
Medical teams are stationed on the docks to ensure that the women who swoon aren't badly injured and can be revived in time to enjoy more of the show before the men retire to Le Select or L'Oubli.
The odd thing is, there are hardly any women here. Officials in St. Barth say St. Barths Bucket Regatta week is the busiest week of the year on the island, yet around the docks the men outnumber the women 20 or more to 1. If a woman was looking for attention, this would be the place.
Willie Sutton used to say that he robbed banks "because that's where the money is." Using that logic, you'd think there would be a lot more single women in St. Barth during the Bucket, because this is where the manly men are, manly men who aren't afraid to clean.
Receive emails when 'Lectronic Latitude is updated.
SUBSCRIBE