What Is That Race to Vallejo Called?
Along with crews from 107 other starters, we found ourselves enjoying the scene at Vallejo Yacht Club on Saturday afternoon. We picked up our skipper's swag bag from VYC volunteers and found it a notch above those from recent years, with some great goodies — and a puzzle.
Among the info and swag donors, some appeared to be unclear on exactly what they were sponsoring. The nicely produced Visit Vallejo Visitor's Guide listed among Annual Special Events — Spring, the "Vallejo-San Francisco International Yacht Race." The bag of Moschetti Artisan Coffee, which we're looking forward to trying, welcomed us to "Vallejo Yacht Club Big Race."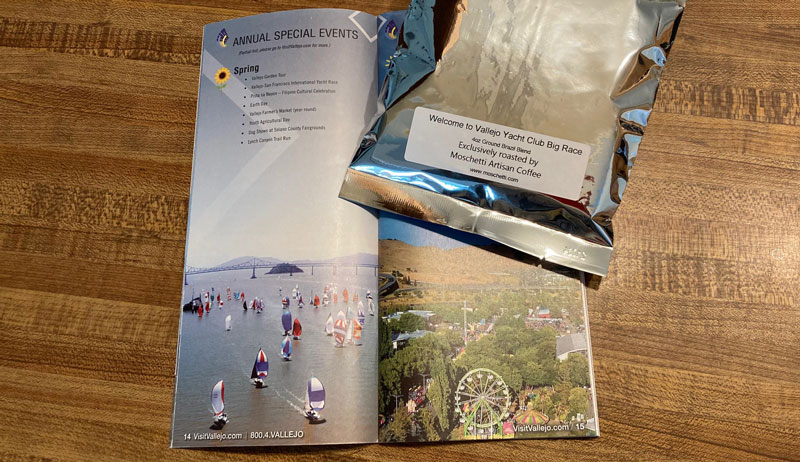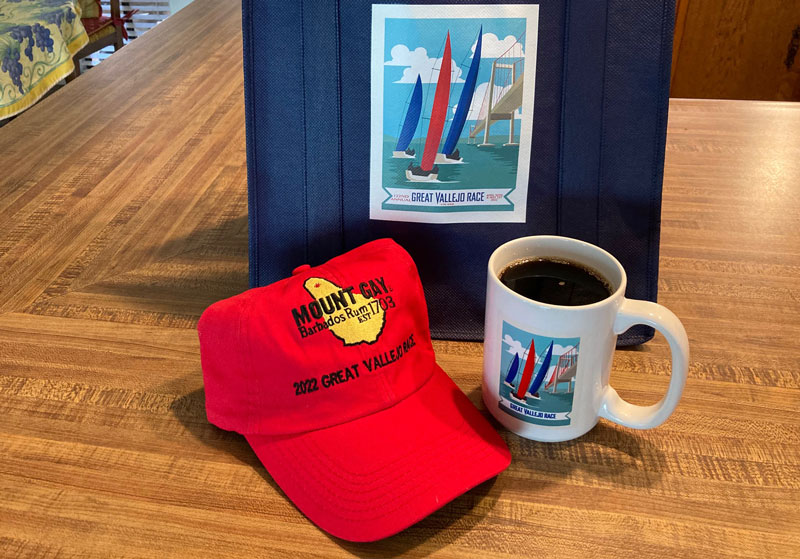 The race itself is a two-day up-and-back affair, with Saturday's race starting in the Berkeley Circle and finishing off the Vallejo waterfront. After a raft-up and party at VYC, most of the fleet races back to San Francisco Bay on Sunday. The race back does not go to San Francisco; rather it finishes off Richmond YC's seawall. And no border crossings are needed.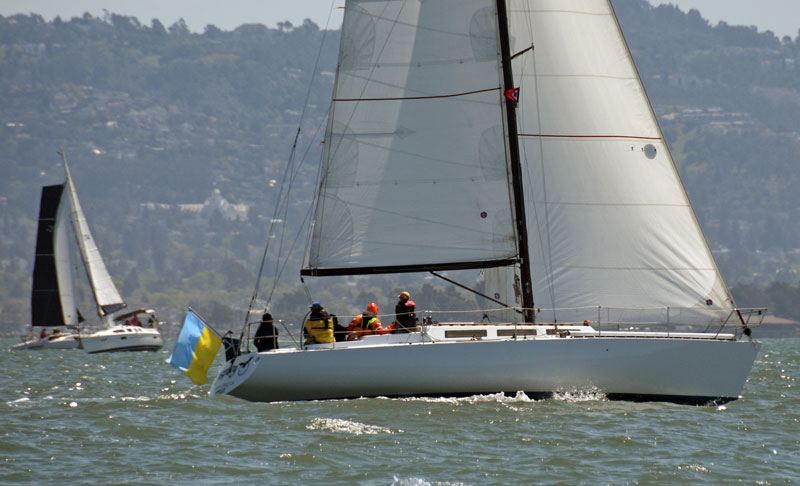 Saturday's race was on the weird side. Once done with a short leg to a windward mark, some competitors flew spinnakers, but it was a headstay reach. Others opted for code zeroes, or stuck with jibs. A giant wind hole and sloppy water east of Angel Island slowed progress, until a brisk northerly wind filled south of the Richmond-San Rafael Bridge — right in the face of the northbound racers. The contrary wind whipped up chop on the flooding current. Some were finally able to set spinnakers at, variously, the Brother Islands, Point San Pablo, or Point Pinole. We heard of wind up to 27 knots. (Did anyone record higher gusts? If so, please comment below.) The race was not scored using downwind ratings.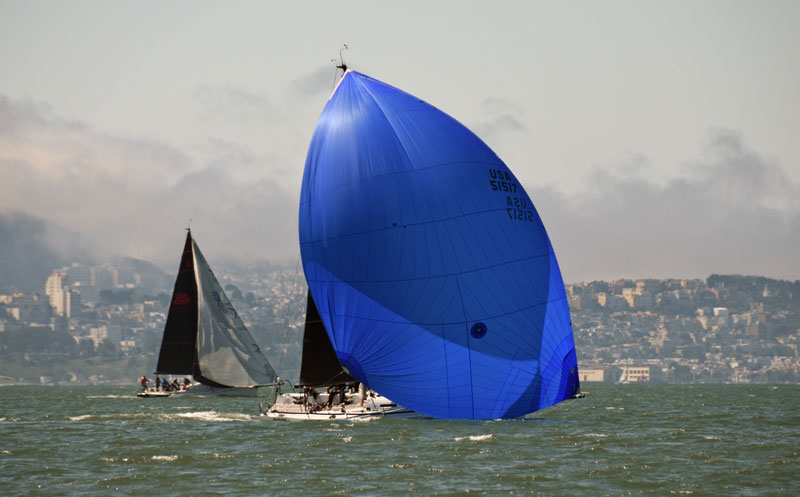 Sunday's race was mellower. This is supposed to be the upwind leg, and it was. The breeze ranged from less than 10 knots to the mid-teens, never getting gnarly or dying completely. A few boats ran aground in Mare Island Strait, which the fleet sailed down at low tide.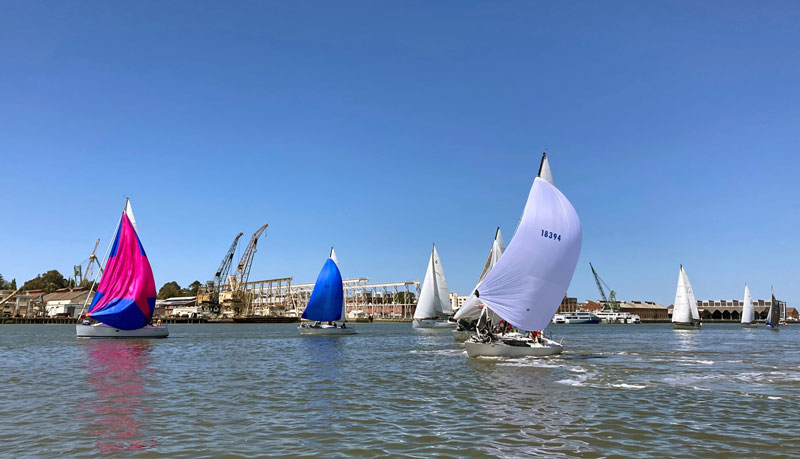 We'll have much more, including lots of photos, in the June issue of Latitude 38. In the meantime, check out results at www.jibeset.net/YRA000.php?RG=T009224946.
Receive emails when 'Lectronic Latitude is updated.
SUBSCRIBE