Westsails Rendezvous in the Delta
On Saturday, October 23, we visited the Westsail Rendezvous at Owl Harbor Marina on Sevenmile Slough. Doug Lamb came the farthest by boat: Pelican sailed up the Delta from Bodega Bay, but before that he spent two years in Alaska, returning earlier this year. So you might say he came all the way from Petersburg, which is on an island in Southeast Alaska.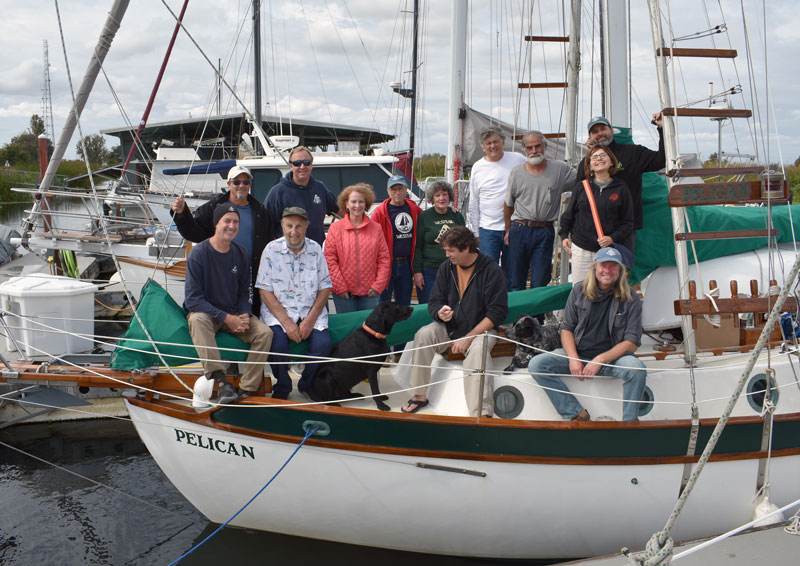 A contingent from Oregon, including Singlehanded Transpacific Race veteran Gary Burton, drove down. Randy Leasure and Tortuga came up a week early to do paint and varnish. Randy's boat usually lives at Pier 39 in San Francisco, where the moist sea air is not as conducive for effective finish work. Due to the dire forecast for 50-knot winds and a deluge of rain on Sunday the 24th, he planned to keep the boat in Owl Harbor another week and not try to bash back to the City in the big storm. (If anything, the forecast turned out to be conservative.)
Four Westsail 32s and a Pacific Seacraft Dana 24 sailed by a former Westsail 42 owner took slips at Owl, including Amable, which lives there all the time. Two others, a 32 and a 42, didn't come due to the forecast. The boats present were Jim Harrison's Amable, Jay Bietz's Alameda-based Pygmalion, Doug Lamb's Pelican, Randy and Danielle Leasure's Tortuga, and Ted Crocker's Berkeley-based Dana 24 Hummingbird.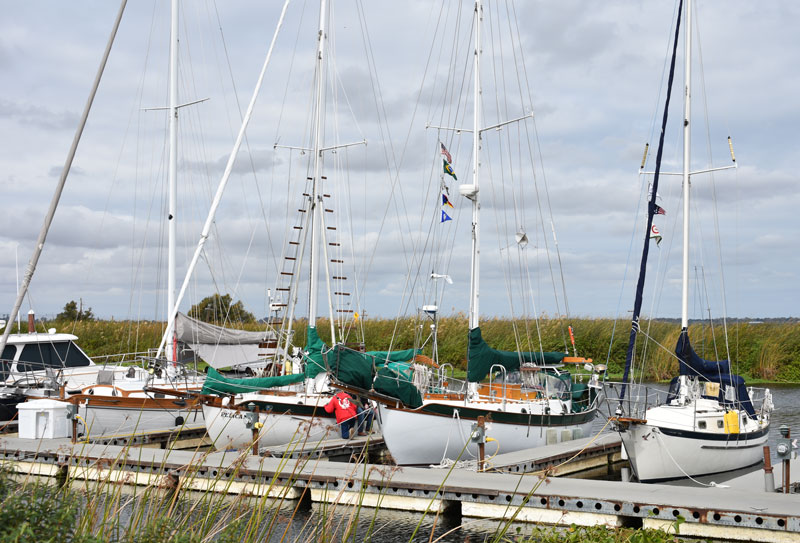 Larry Kendall started the concept that became the Westsail 32 in the late '60s. The Kendall 32 had a flush deck. William Crealock designed the Westsail cabin top. Bud Taplin, 89, was the general manager at Westsail Corp. He sold kit boats, helped build them, and built custom boats. And Bud made it to the Rendezvous!
Dave King from Saraband shared maintenance advice, and there was much discussion of the Singlehanded Transpacific Race, as three of the Westsail 32 skippers present had sailed that race from San Francisco Bay to Hanalei Bay in Kauai. They have hopes of another one-design division in that race, perhaps in 2023.
Receive emails when 'Lectronic Latitude is updated.
SUBSCRIBE