Welcome to Beer Can Season
Ready… Set… Go! It's April and time for beer can racing to start. Following close on the heels of Daylight Saving Time — an excellent argument in its favor — and the vernal equinox, beer can season has begun. Beer can racing, for the uninitiated, is a good excuse to go sailing on a weeknight. In the process you might win some prizes, make new friends, shake off the workday blues, and even practice with your crew for 'real' racing. The key to beer can nirvana is to keep it low-key by observing Latitude 38's Ten Commandments of Beer Can Racing.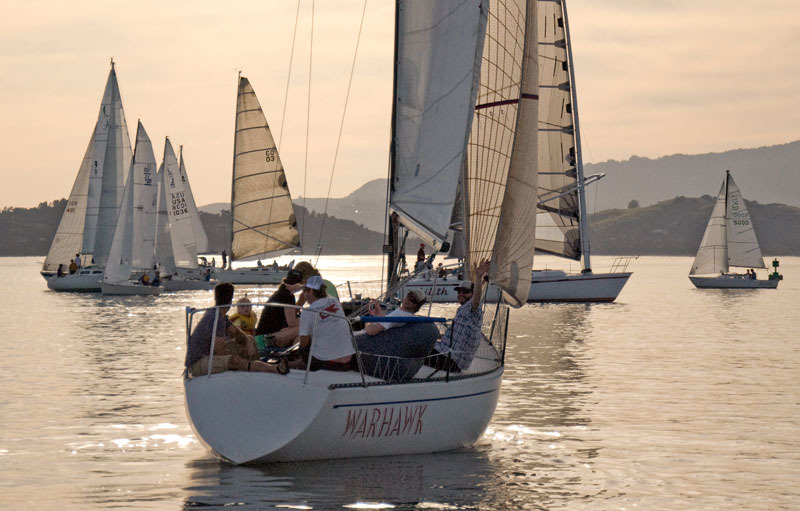 Among the venues that got a head-start in March are Santa Cruz, Ballena Bay Yacht Club in Alameda and Berkeley YC (just last Friday). Richmond YC and Vallejo YC beer cans will begin tonight, Benicia YC tomorrow, and Encinal YC this Friday. Corinthian YC's very popular series will sail out of downtown Tiburon every Friday starting on April 14.
If you peruse the list, you'll see beer can series on every night of the work week (even Monday, thanks to Bay View Boat Club in San Francisco, and, starting on Memorial Day, Tahoe YC's Laser fleet). Thus it is possible, though logistically and physically challenging, to race five nights in a row. To acknowledge the hardy sailors who are up to such a challenge, Latitude 38 created the 'King or Queen of the Beer Cans'. Our reigning kings are the recidivists aboard Chuck Hooper's Contessa 33 Warwhoop, who accomplished their most recent feat in August 2016, earning 15 minutes of Latitude 38 fame — and T-shirts.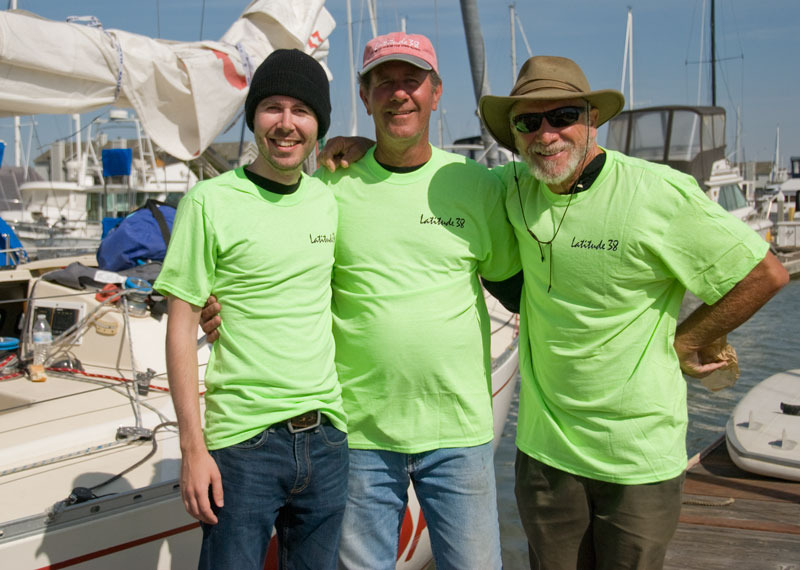 The Warwhoop crew — and the Latitude 38 crew — would like to challenge other beer can racers to take up the challenge. Race five weeknights in a row Monday-Friday (not necessarily on the same boat), send us your list, and you too could be recognized as King or Queen of the Beer Cans. Now go sailing!
Receive emails when 'Lectronic Latitude is updated.
SUBSCRIBE