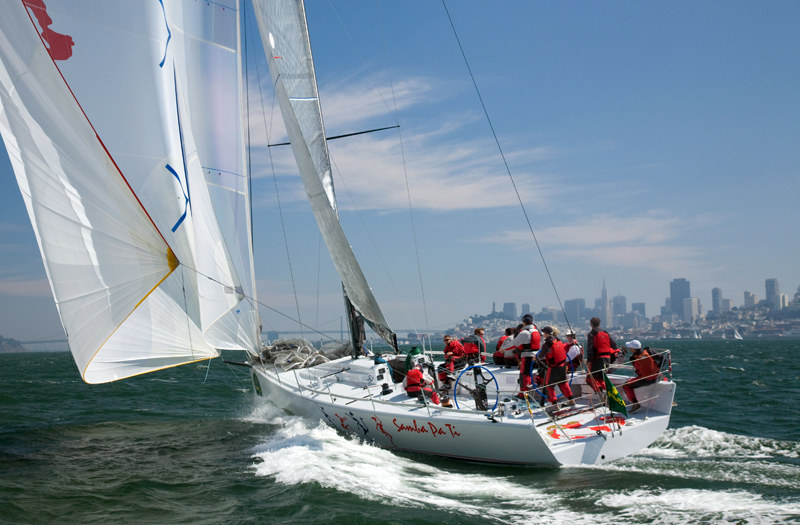 It's mid-September, and that means it's time again for one of the West Coast's premier regattas — the St. Francis YC's Rolex Big Boat Series. If we've counted right, there are currently 97 entries: 29 in the IRC Division, eight J/120s, six Melges 32s, nine Express 37s, seven 1D35s, 26 J/105s, six Benteau 36.7s and six Cal 40s. The IRC boats will be sailing for their National Championships, which has turned out to be a largely local affair. Perhaps no other Bay Area event provides such awesome spectating opportunities as the finish of each day's last race usually takes place right in front of the club.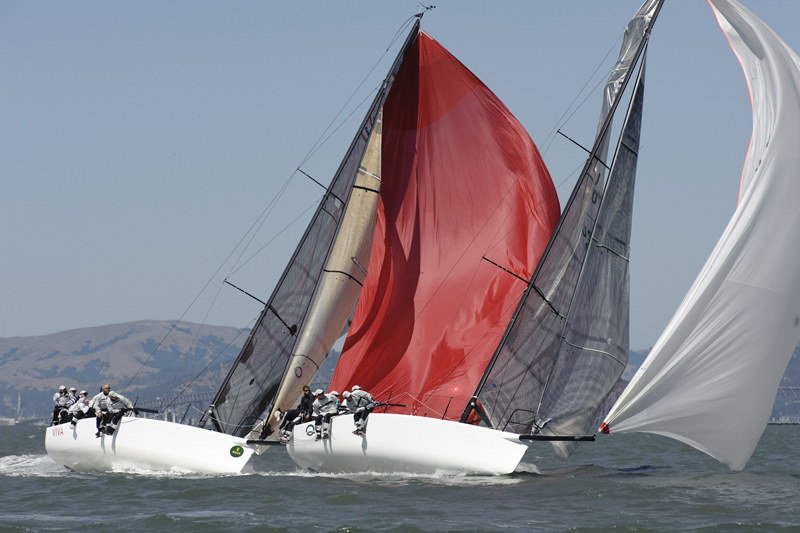 Whether you were going point-to-point or around the buoys, there was plenty of racing action on the water this weekend. The 2009 Melges 32 North Americans wrapped up yesterday at Sausalito YC. Despite being the only boat without at least one pro aboard, Viva — sailed by Mill Valley's Don Jesberg and an all-corinthian crew — ended up atop the seven-boat fleet after the eight-race, one-throwout series. Jesberg was joined by Zarko Draganic, Andrew Holdsworth, Thomas Iseler, Eric Baumhoff, Steve Marsh, Jeff Wayne and Kristin Loewenthal.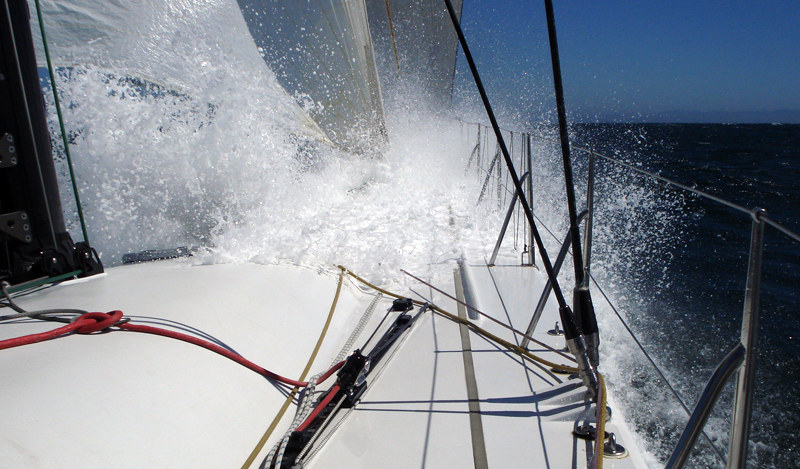 Friday's Windjammers Race from the Bay down the coast to Santa Cruz, was plenty breezy — boats were seeing upwards of 35 knots below Año Nuevo. But the big north-northwesterly shut off late in the afternoon, giving way to an easterly that trapped much of the 37-boat fleet in little breeze. Bill Turpin's R/P 78 Akela tore down the coast in only 6h, 10m, 35s, but was pipped at the post for overall honors by Shepard Kett's SC 50 Octavia by a mere 6.5 minutes.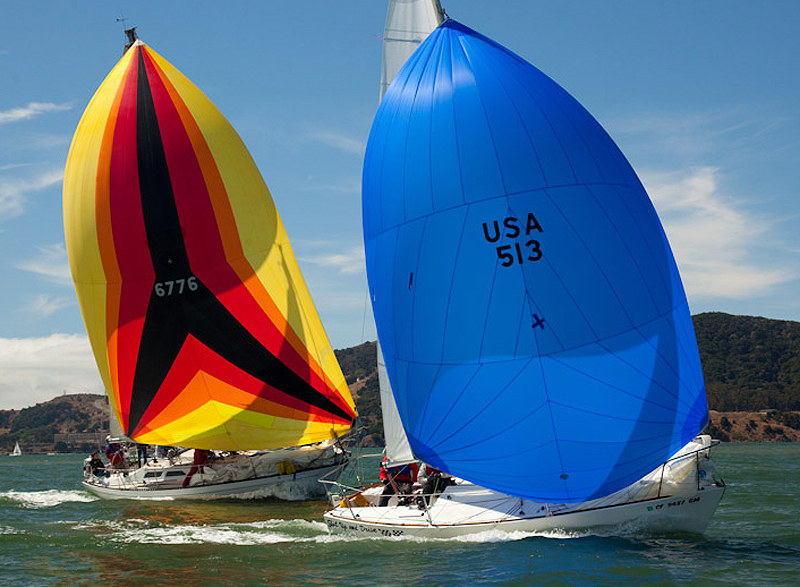 The South Beach and Benicia YC's Jazz Cup drew over 100 boats for the downwinder between the two clubs last Saturday. Using the 20-knot breeze and 1.5-knot flood to its advantage, Roger Barnett's ProSail 40 Tuki took the overall honors in the 27-miler — finishing in just over two hours and correcting out over Ross Stein's F-24 Origami by almost 5.5 minutes.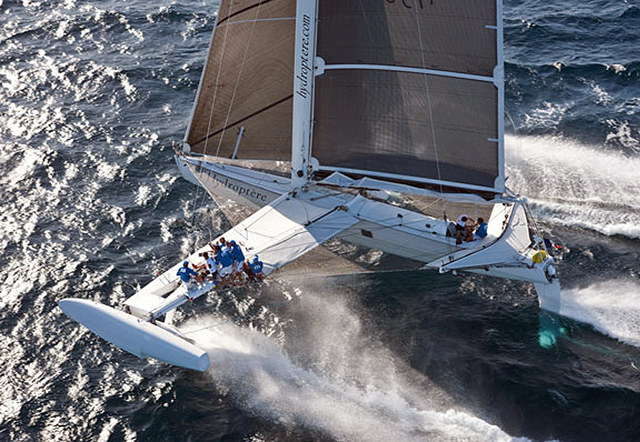 On Friday in Hyères Harbor, France, Alain Thébault's l'Hydroptère became the fastest sailboat on the planet over both 500 meters and one nautical mile, when she completed a run at 51.36 knots for the former and 48.72 knots for the latter. In a 28-knot westerly, skipper Alain Thébault and his crew sailed the flying trimaran to a top speed of 55.5 knots and a place in sailing history. The team claimed the 500 meter record from Frenchman Alexandre Caizergues who set the bar at 50.57 knots on a kiteboard last year. After an attempt in 2008 that saw the boat hit 61-knots before crashing and requiring a rebuild, the l'Hydroptère team needed only one day for Thébault and his crew to set the records — they had twice previously set the one-mile record — that'll be ratified by the World Speed Sailing Record Council in the coming days.
Receive emails when 'Lectronic Latitude is updated.
SUBSCRIBE