US Coast Guard Reports Boating Accidents Reduced in 2021
The US Coast Guard recently released its 2021 Recreational Boating Statistics, and the news is good. According to the report, last year saw a decline in boating accidents, injuries and fatalities — a pleasant surprise, considering the pandemic-driven increase in boating activity on the water, and the clear increase in boating accidents reported for 2020.
This year's report shows that across 2021 boating accidents were down 15.7%, injuries decreased by 17.2%, and there were 14.2% fewer fatalities. The fatality rate equates to 5.5 deaths per 100,000 registered recreational vessels, as opposed to 6.5 deaths per 100,000 in 2020.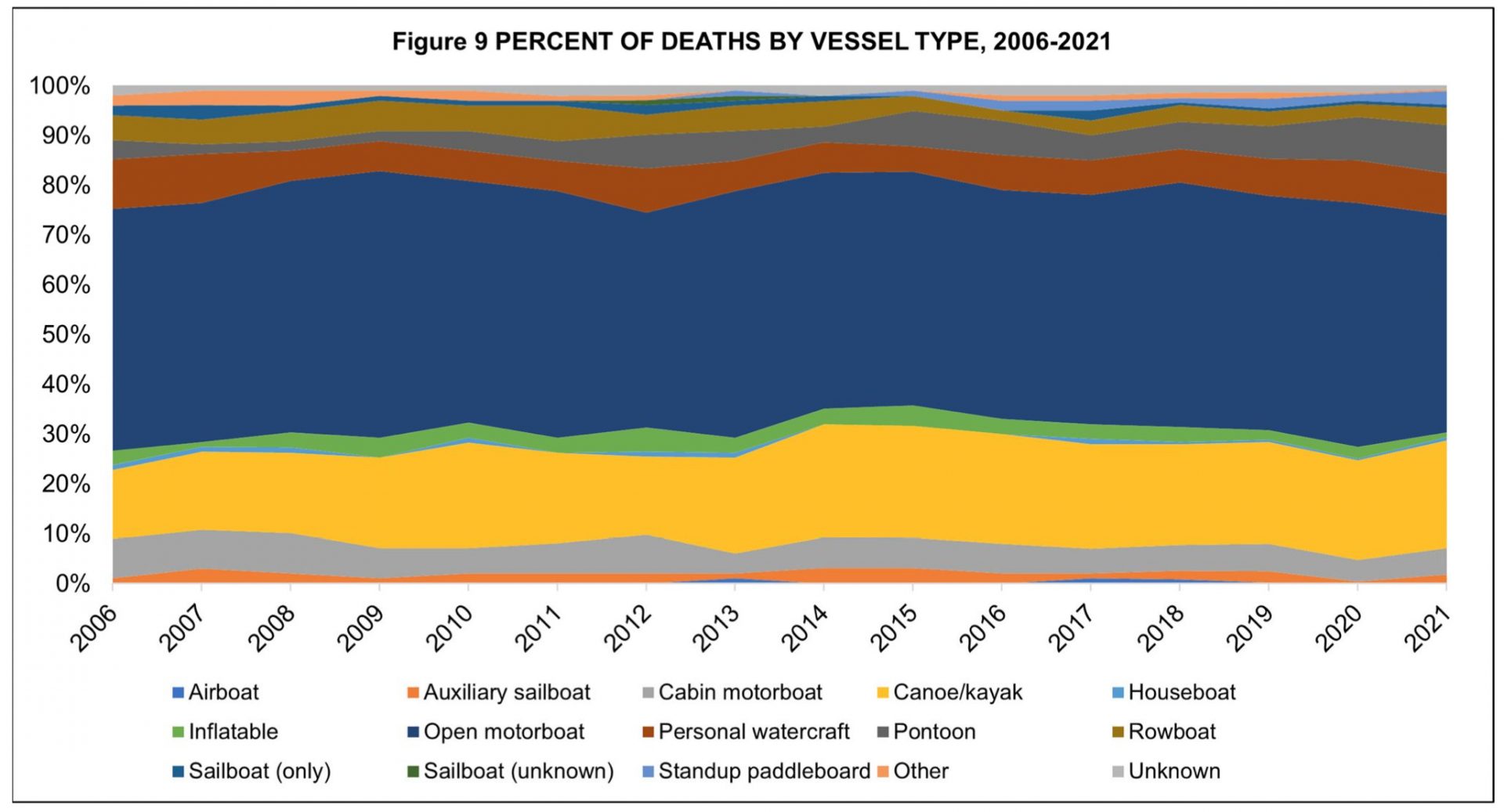 "The new report shows a dramatic decrease in injuries and fatalities, more than I can recall in recent memory," said BoatUS Foundation for Boating Safety and Clean Water president Chris Edmonston. "However, even with COVID restrictions lifted and boating no longer one of the few ways to recreate with the family, operator inexperience remains one of the top risk factors contributing to accidents." Operator inattention, improper lookout, machinery failure and excessive speed round out the list.
"The need to focus on these five boating safety basics and the continued need for boating safety education has not changed," added Edmonston.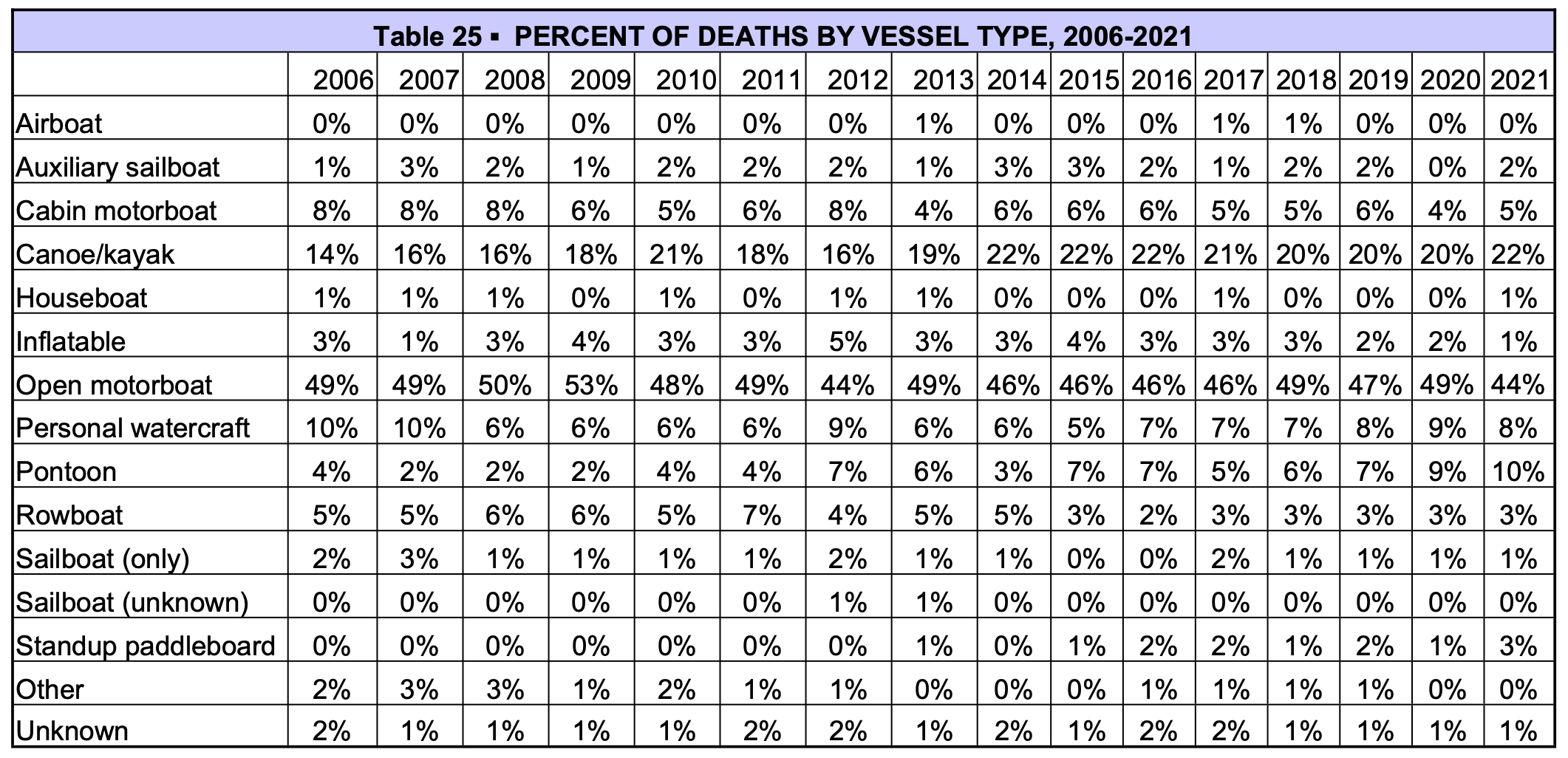 One of the many interesting statistics that we gleaned from the USCG report is that out of the 489 souls who died by drowning, 89 were known to be wearing lifejackets, and six were "unknown if worn." That leaves 394 people not wearing a lifejacket. That surely says something for the efficacy of proper safety attire on board. Also interesting to note is that operator inattention was the top primary contributing factor to accidents.
"We're unsure if this latest data is an anomaly or a trend," Edmonston said, "but we believe the increasing number of states requiring mandatory boating safety education, as well as states requiring education for a greater portion of their boating citizens, is having a positive effect."
The BoatUS Foundation offers a free online boating safety course accepted by boating license agencies in 36 states. Courses are also National Association of State Boating Law Administrators (NASBLA)-approved and recognized by the US Coast Guard. The Foundation also offers On-Water Powerboat Training at 15 locations from Maine to Florida and Southern California.
You can read the full report here, and learn more about the BoatUS Foundation's free online boating safety course at BoatUS.org.
Receive emails when 'Lectronic Latitude is updated.
SUBSCRIBE