Trouble in Paradise? No problema!
In the December 23 edition of 'Lectronic, we asked for your creative solutions when problems arise when cruising in paradise. Barney Van Fleet, who now sails his Hunter Legend 35.5 Seaquestered out of San Diego, sent in this 'electrifying' account:
"My brother and I did the Ha-Ha in 1990, before it was even an official event. We called it Baja Ah-Ha or Adventures in Insanity (Insanity being the name of our boat). When we finally got to Puerto Vallarta, we got a slip in a marina for the first time in five weeks and tried to plug into shorepower but our plug didn't fit the dock receptacle. We were standing around pondering our fate when another cruiser came by and asked what the problem was. We explained, and he said 'No problem, I have an international adapter that will work. Give me your cord and I'll be right back.' We were stoked.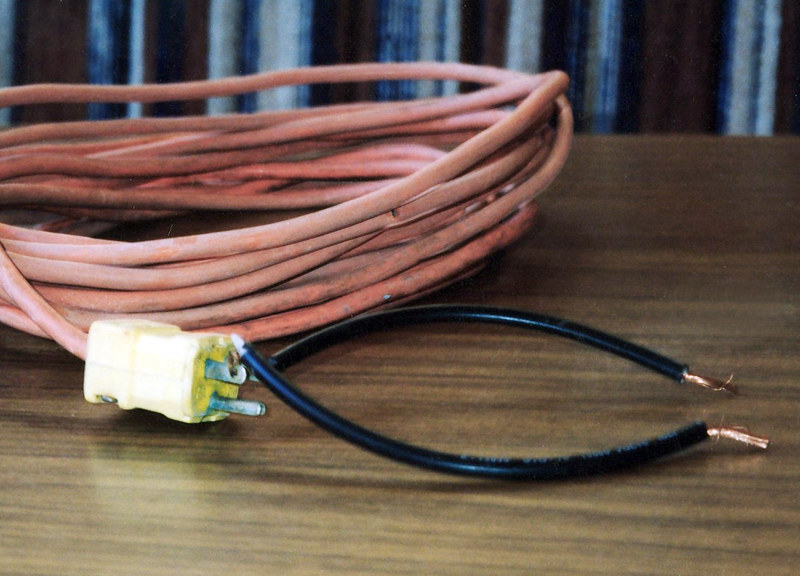 "The picture says it all. All you had to do was plug the two bare wires into the receptacle and you had power. Only one problem: it was ungrounded and the whole dock gave you a tingly feeling when it was wet."
We received a number of entertaining stories about fixing on the fly, which we'll share in the February issue of Latitude 38. In the meantime, if you had a similar 'moment of genius' while cruising, email us your story.
Receive emails when 'Lectronic Latitude is updated.
SUBSCRIBE