Trouble in Paradise as BVI Officials Are Arrested
The British Virgin Islands is a paradise for sailing charters. Unfortunately, that well-deserved reputation for sailing is getting a black eye as the premier of the BVI has been arrested in Miami on corruption and drug charges. The saying goes, "Truth is stranger than fiction," and the alleged truth in this story reads like a classic crime novel.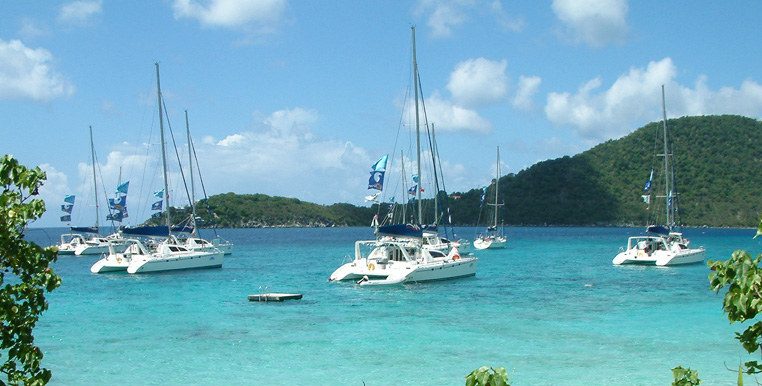 According to reports in the New York Times and other media outlets, the arrest resulted from a US Drug Enforcement Agency (DEA) operation in which US agents posed as cocaine traffickers from a Mexican drug cartel. The Times writes, "A man who presented himself as working for the Sinaloa Cartel, but who was a confidential source for the federal authorities, met with Ms. Maynard [Oleanvine Maynard, Managing Director of BVI's Port Authority] on March 20, according to the complaint.
"The man told Ms. Maynard he needed help ferrying thousands of kilograms of cocaine from Colombia through Tortola, which is in the British Virgin Islands, according to the document. Ms. Maynard agreed to assist, and said Mr. Fahie would also be open to such an arrangement, according to the complaint."
It is alleged that the BVI Premier, Andrew Fahie, "requested an upfront payment of $500,000 to let cocaine slip through the territory en route to Miami and New York."
The trouble didn't stop there. Ms. Maynard and her son Kadeem Stephan Maynard were arrested as alleged accomplices. The BBC reports the trio is charged with "conspiracy to import more than 5kg (11lb) of cocaine into the US and conspiring to commit money laundering." It appears the "sting" began in October and involved a DEA informant who met with Mr. Fahie to discuss plans for smuggling "thousands of kilograms of Colombian cocaine worth tens of millions of dollars" through the British colony to Puerto Rico, then to Miami and New York. There were even plans for Mr. Fahie to set up "pre-arranged busts" over money and low-quality drugs in order to build an appearance of fighting crime.
The BVI premier had been the subject of an inquiry since January 2021 amid allegations of "misgovernment and money laundering." British foreign secretary Liz Truss is quoted as saying, "I am appalled by these serious allegations. This arrest demonstrates the importance of the recently concluded Commission of Inquiry." The inquiry she referred to was to determine if there was any "evidence of corruption, abuse of office or other serious dishonesty" in the public office.
Britain is now looking at "a form of direct rule" over the islands, The Guardian reported.
The moral of this story? Don't do crime, kids. Even in paradise, it can have dire consequences.
Receive emails when 'Lectronic Latitude is updated.
SUBSCRIBE