Tropical Storm Isaac, Soon to Be a Hurricane?
Devan Mullins of Newport Beach reports that Tropical Storm Isaac — which killed 10 people in Haiti and the D.R. over the weekend — brought 50-knot winds to Key West before passing overhead and heading in the general direction of New Orleans. "Everyone was prepared for much worse," Mullins said, "but the storm didn't really have a defined eye, so we lucked out."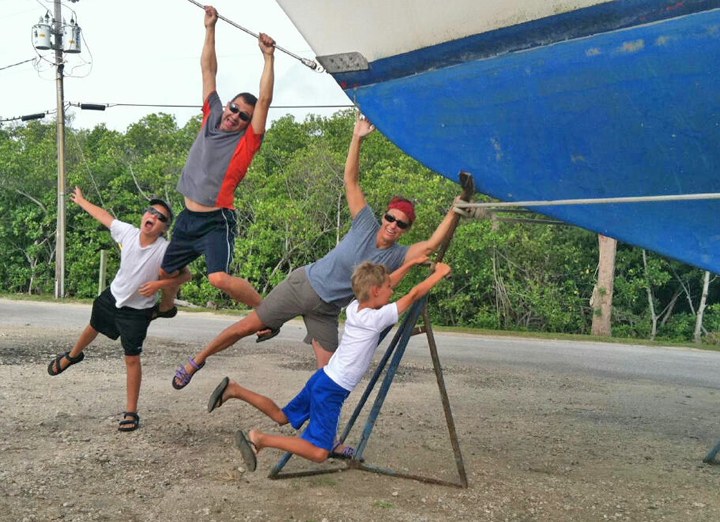 What was someone from California doing in Key West? "Our family — my wife Alisa, son Brady, 10, and Jamie, 7 — have been keeping our Shannon 38 Point Beyond on a mooring here since Alisa and I sailed her from California in '93-'94. We were going to haul out Monday anyway to do some work prior to taking off in January on a six-month cruise to the Bahamas, the Canal and Central America, but with Isaac threatening, we decided to fly in a few days early and haul before the storm hit."
We're now coming upon prime hurricane season in both the Pacific and Atlantic/Caribbean, so if you have a boat in either of those areas, please make sure she's ready for whatever tropical nastiness might come her way. Small interests in both areas haven't been hit hard in a number of years, so the odds are something is going to develop sooner rather than later.
Receive emails when 'Lectronic Latitude is updated.
SUBSCRIBE