Trending Now on the Bay: Building Small Wooden Boats
In this month's issue Latitude 38 shared the story of small wooden boats that have been, and are currently being, built on the Bay: "… so many, in fact, that it appears to be a growing trend."
Since sending the May magazine to the printers, we've received updates from a couple of the boat builders whom we mentioned in the story. At the time of going to press, Nate Spencer-Monk and his two sons had almost completed building a Nathanael Herreshoff-designed Biscayne Bay 14. Three years after commencing the build in their Berkeley garage, the newly christened Anemone was finally ready for her maiden voyage.
"We launched at Richmond Yacht Club around 3 p.m.," Nate wrote. "I was greatly relieved that there was no leaking! I wasn't much worried about the hull, but I thought the centerboard trunk might weep a little."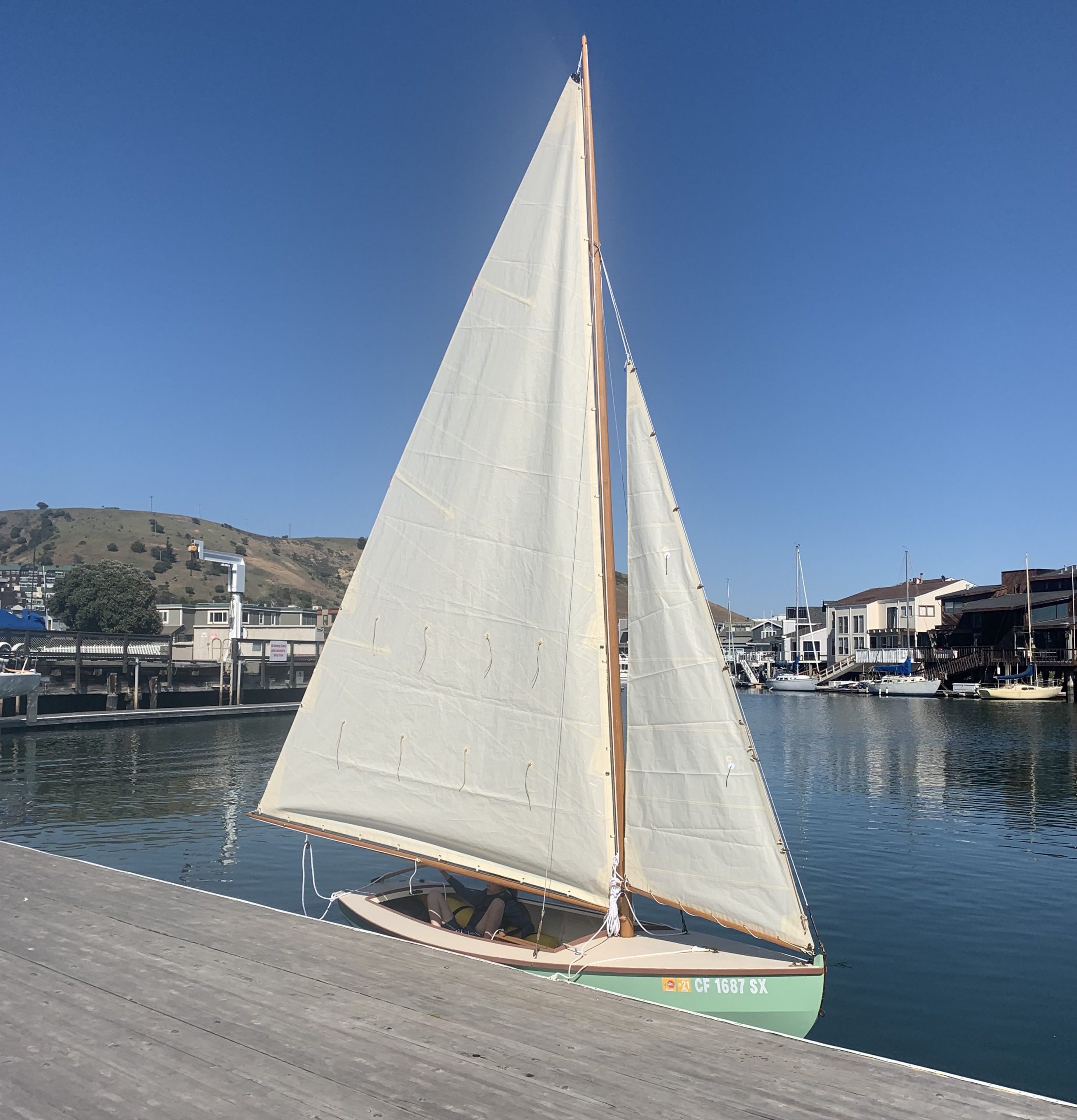 "It was a bit of a squeeze to get us all in, but it was fun, and we beat out to the RYC/Brickyard Cove breakwater on the dying breeze and ghosted back in. The big mainsail is great for that sort of thing, and the boomed jib is easy to wing out."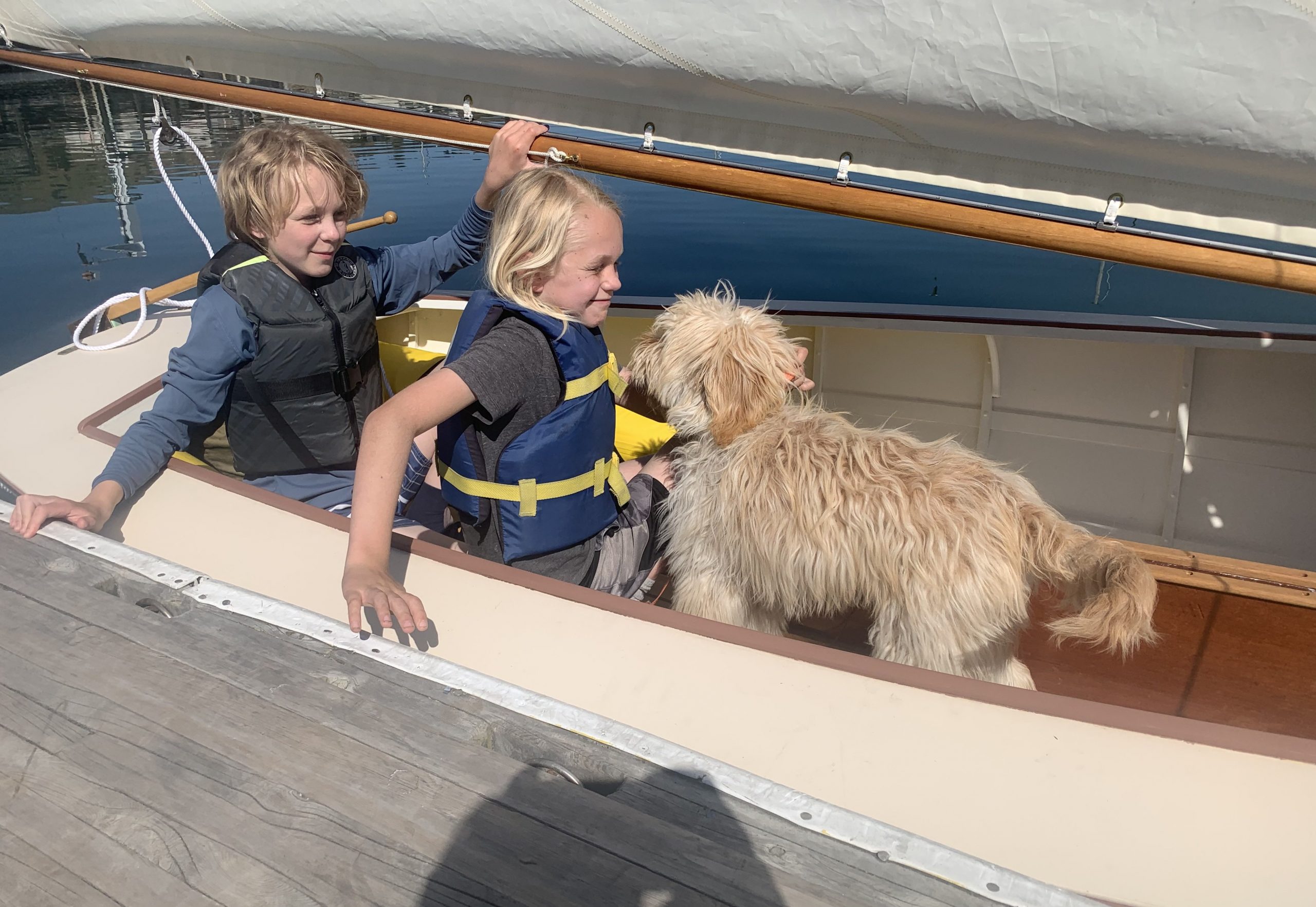 "The pup loved his first time onboard (no big surprise; he has been very stoked every time he's been by water), but then again he is named "Aubrey" for Captain Jack Aubrey of the Patrick O'Brian novels — it would have been a great disappointment if he didn't take to the sea!"
We also received an update from Spaulding Marine Center, which is working with a team of volunteers to build six San Francisco Bay Pelicans that they will use for youth and community sailing programs.
"Our in-house designer Jeff Lutz spent a considerable number of hours digitizing the plans for CNC cutting, and designing the whole process so that they can be built like a kit, including a cradle that they're built in."
The boats are coming along nicely, and Spaulding's education director, Jay Grant, sent us this fun little time-lapse video of the team's progress.
You can read the full story at Latitude 38 online, or pick up a copy of the magazine from your local distributor.
Receive emails when 'Lectronic Latitude is updated.
SUBSCRIBE