Sometimes boat names are funny, even if they weren't meant to be.
For example, a few days ago we were tied up at the Cal YC in Marina del Rey, and noticed a pretty good sized powerboat across the fairway. It was a distance away, so we could see that clearly, but there appeared to be a couple sitting on deck chairs on the back 'porch', enjoying catnaps in the warmth of the afternoon August sun. Right above their heads, in big letters, was the name of the boat — Thriller. We're sure the boat can be exciting at time, but at the moment, it seems as though Sleepy would have been a more appropriate name.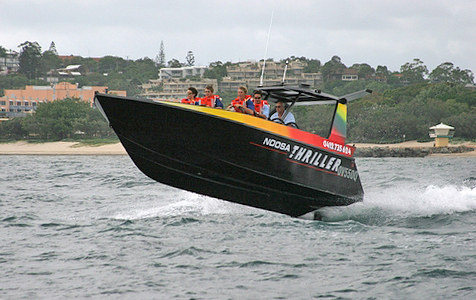 Then yesterday we were anchored atop Harbor Reef off Two Harbors, Catalina, when a rather large powerboat came abnormally close to us. The boat was putting out quite a wake, so we gave them the palms down signal, hoping they would slow down a little. They were kind enough to throttle back, but de Mallorca, having been rattling by countless boat wakes already, laughingly asked, "What are they, clueless?" Seconds later, we could see the boat's name on the transom — Clueless.
Seen any boat names that struck you as being inherently funny? Email them to Richard.
Receive emails when 'Lectronic Latitude is updated.
SUBSCRIBE