The Wide World of Sailing — In More Ways Than One
Sailing is truly a world-widening activity — even if you're not actually on a boat. This morning's 'Lectronic Latitude is being brought to you from various locations across the US and across the ocean. Our crew is scattered, but all still happily working away to produce the three-times-weekly 'Lectronic posts and the monthly magazine. This is in part because of COVID (we all started working from home in 2020), and partly because … well, because we're all sailors!
Right now we have a few people in California, one in the Rockies (we're not even sure exactly where), one in New York, one in Mexico, and one in Hawaii. But we're all still connected and working together. And that's not even including our at-large editors and writers. How cool is that?!
In today's 'Lectronic we have a story from our Mexico sailor and racing editor, Christine Weaver, who is there for the Barra de Navidad Cruise-in Week.
This particular story is coming to you from Hawaii. No, we haven't sailed here, not on this occasion — our boat is still in the refit stage and not ready for a sea voyage. Fortunately we have family here who were very happy to accommodate us (Mahalo, guys!), so we could take a little break from the mainland. It's just five days, but that doesn't make it any less exciting, or interesting, particularly for this first-timer. Even one day on the island was enough to imbibe the allure of the Hawaiian vibe. The sand, the palm trees, the azure blue of the ocean, passing whales and passing sailboats, and of course the beautiful people, all conspire to make one want to be here.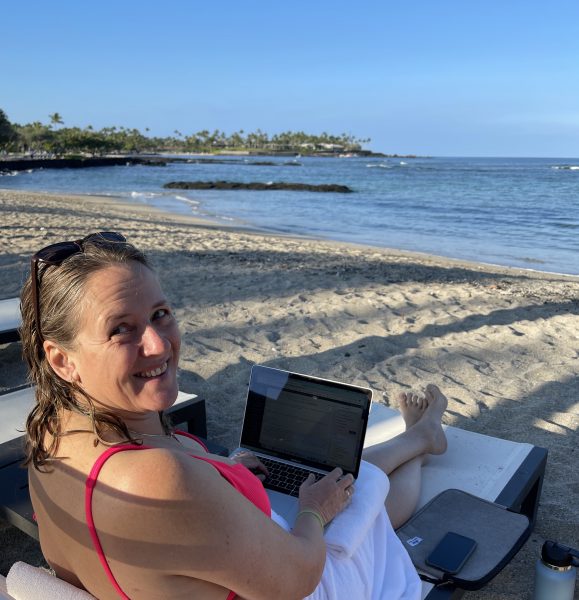 Unexpectedly, it has been a little surprising to discover that this part of the Big Island (just north of Kona) isn't inundated with sailboats. Moored in a nearby cove is a catamaran that heads out daily with snorkelers and whale watchers. Other than that, the sailboat activity has been limited to a handful of boats that pass by a mile or so offshore. While this particular section of coastline is beautiful, there is a reef that limits boat access. Outriggers however, have no problem.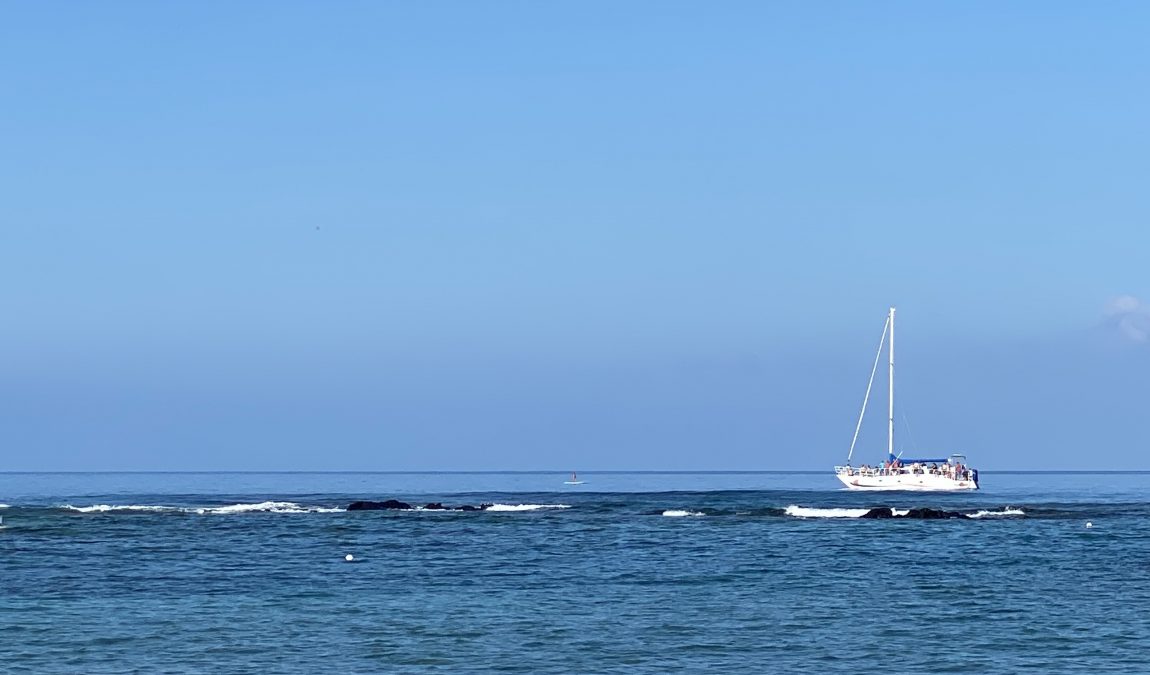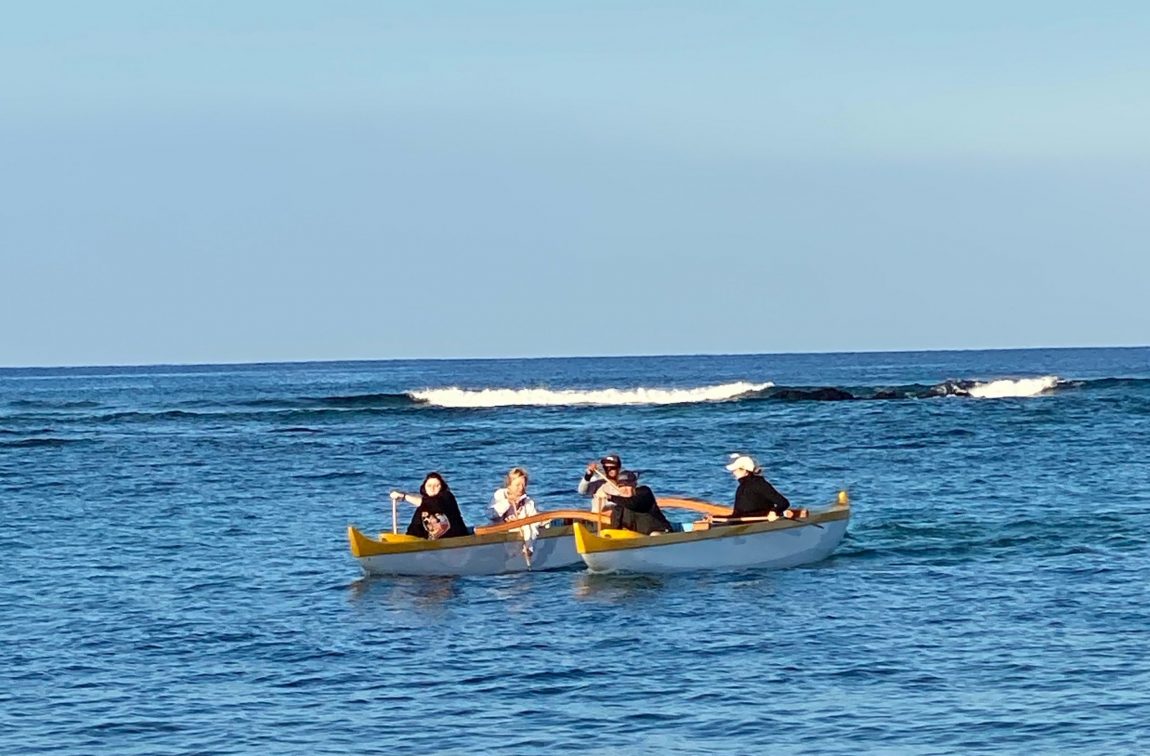 We're going to keep looking for sailing activity in the couple of days we have left here, but in the meantime, we're going to learn more about the islands so that when we come back with our own cruiser, we'll know exactly where to go.
Are you in Hawaii right now? If you are, drop us an Aloha in the comments below.
Receive emails when 'Lectronic Latitude is updated.
SUBSCRIBE