The Weird Weather Phenomena and Piercing Prose of 'Moby-Dick'
Going down a bit of a rabbit hole a few weeks ago — inspired in no small part by boredom and a two-week-long lack of wind — I was searching for my favorite passage in Moby-Dick or The Whale. After some Googling, I found the paragraph, as well as a question to pose to you, dear reader.
Here's the passage:
"The not-yet-subsided sea rolled in long slow billows of mighty bulk and, striding in the Pequod's gurgling track, pushed her on like giants' palms outspread. The strong, unstaggering breeze abounded so, that sky and air seemed vast outbellying sails, the whole world boomed before the wind. Muffled in the full morning light, the invisible sun was known only by the spread intensity of his place, where his bayonet rays moved on in stacks. Emblazonings, as of crowned Babylonian kings and queens, reigned over everything. The sea was as a crucible of molten gold, that bubblingly leaps with light and heat,"
So reads the first paragraph of Chapter 124, The Needle, in Melville's masterpiece.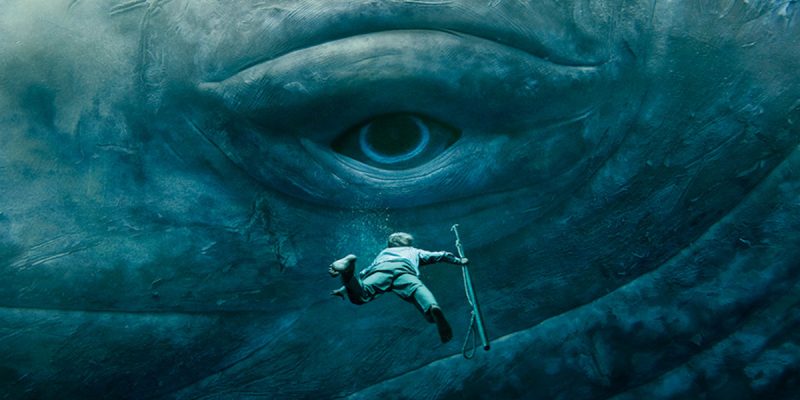 And here's the larger context of The Needle: After a night of thunder and lightning, Captain Ahab appeared on deck, and "hurried toward the helm, caught one glimpse of the compasses; his uplifted arm slowly fell; for a moment he almost seemed to stagger . . . and lo! the two compasses pointed east, and the Pequod was as infallibly going west. But ere the first wild alarm could get out abroad among the crew, the old man with a rigid laugh exclaimed, 'I have it! It has happened before . . . last night's thunder turned our compasses — that's all. Thou hast before now heard of such a thing, I take it.'"
Hast thou ever heard of or experienced such a thing, Latitude Nation? Has your compass ever gone 180 degrees in the wrong direction, or been generally flummoxed in the wake of an electrical storm? Please comment below, or email us here. And, as long as we're asking questions: When did you read/have you read Moby-Dick? Was it required reading in high school or college? Did you "get it," or did you wonder, "What the hell is this book?"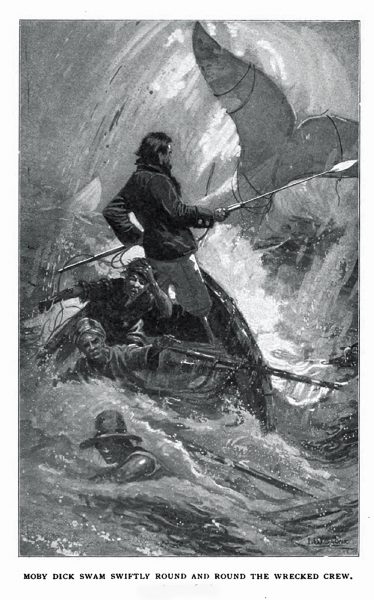 How does one categorize Moby-Dick? Sea story? Biblical balladry? A thorough dive into the history of whaling and cetology (the branch of zoology dealing with whales, dolphins, and porpoises)? Melville's opus is all of these things and more. "In writing a high tragedy about a whaling voyage, Melville is emulating and paying tribute to Shakespeare and the larger literary tradition, but he's also revising and Americanising it at the same time," wrote The Independent in 2016, calling Moby-Dick a "playful, experimental novel."
Though it's been over a decade since I read The Whale from cover to cover, The Needle stands out as unusually upbeat. Which is to say that the monomaniacal Ahab is happy — even stoked. Melville wrote, "Long maintaining an enchanted silence, Ahab stood apart; and every time the teetering ship loweringly pitched down her bowsprit, he turned to eye the bright sun's rays produced ahead; and when she profoundly settled by the stern, he turned behind, and saw the sun's rearward place, and how the same yellow rays were blending with his undeviating wake. 'Ha, ha, my ship! thou mightest well be taken now for the sea-chariot of the sun. Ho, ho! all ye nations before my prow, I bring the sun to ye! Yoke on the further billows; hallo! a tandem, I drive the sea!'"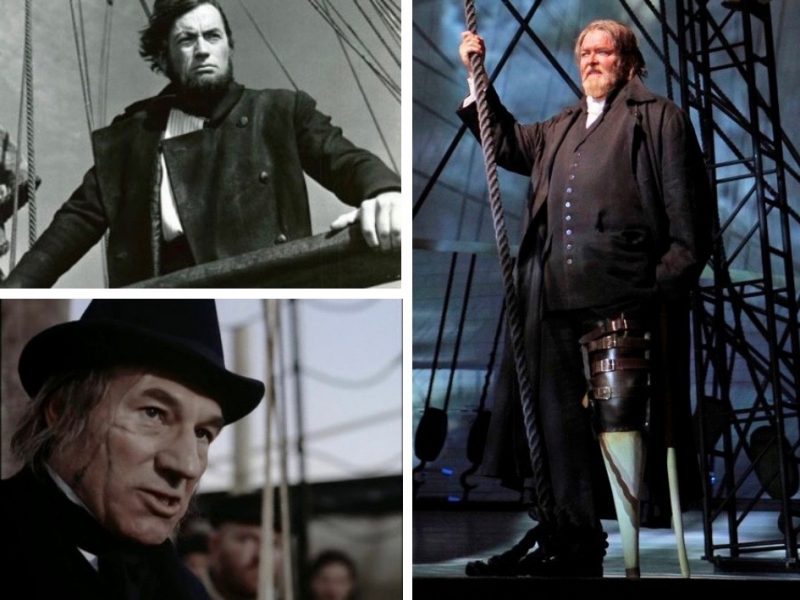 In my recollection, there's no other time in Moby-Dick when Ahab is so decidedly feeling it. For a moment, he has forgotten his all-consuming vengeance against the white whale that so grievously maimed him, and instead is enjoying a glorious morning of sailing.
It seems that Melville was feeling it, too, when he wrote Moby-Dick, and showing off his considerable, once-in-a-generation talent. About Melville, The Independent said, "When you read this great, bamboozling novel, it is helpful to remember that it is the work of late-blooming autodidact, suddenly desperate to get in on the literary action."
Not that Melville was fully appreciated when Moby-Dick was published in October 1851.
"So much trash," according to one review. "Wantonly eccentric; outrageously bombastic;" "The style is maniacal — mad as a March hare," read a 2019 New Yorker article titled Herman Melville at Home, which summarized some of the initial reviews of what is now considered one of the greatest American novels. "Faulty as the book may be, it bears the marks of 'unquestionable genius' was about the best that was generally said," the New Yorker continued. "Captain Ahab is a striking conception, yet if we had as much of Hamlet or Macbeth as Mr. Melville gives us of Ahab, we should be tired even of their sublime company."
Ahab eventually repairs the compass by replacing the needle with the steel head of a lance, then hammering it to elicit the metal's magnetism. Melville wrote, "Ahab, who had been intently watching for this result, stepped frankly back from the binnacle, and pointing his stretched arm towards it, exclaimed, 'Look ye, for yourselves, if Ahab be not lord of the level loadstone! The sun is east, and that compass swears it!'" But the captain's flash of reverie has already vanished.
"In his fiery eyes of scorn and triumph, you then saw Ahab in all his fatal pride."
Receive emails when 'Lectronic Latitude is updated.
SUBSCRIBE