The Training Boat, Part 2
We bring you part 2 of Lee Johnson's The Training Boat. After doing a series of sail training courses in San Diego, Johnson — who resides in Arizona — started to consider buying his own boat. "I knew that it would take a lot more experience in short and middle-distance cruising before the purchase of a bluewater boat would make sense," Johnson wrote on Monday. "After all, I still didn't know if owning a boat in another state would prove viable for me at all . . ."
These circumstances and thoughts not only impelled me to the purchase of a sailboat, they also dictated the criteria for that boat. She had to be seaworthy enough to get me to Catalina and beyond, safely and comfortably. She needed to be small enough for me to singlehand — because I knew I would be sailing without crew much of the time. And she had to be cheap enough that if it didn't work out I could quickly sell or simply donate her to charity. Naturally, I thought I was looking for a Catalina 30.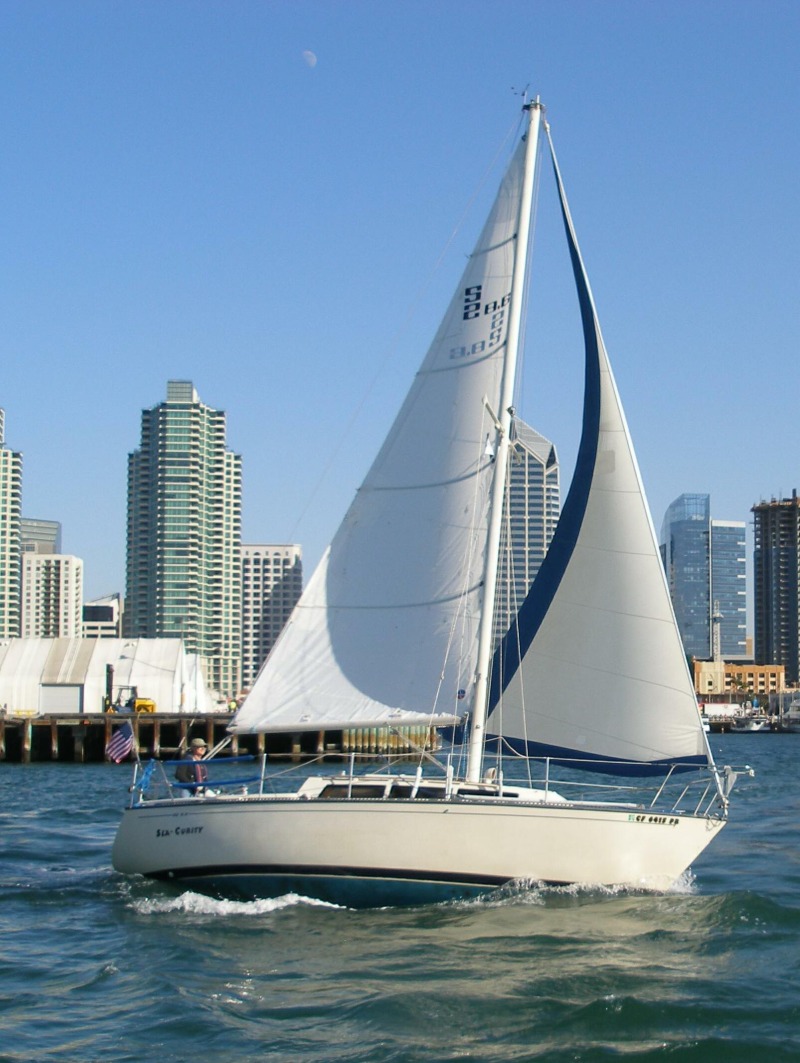 I looked at a few Catalina 30s, and then saw an ad for something different and rather intriguing: a 28-ft sloop built in Holland, Michigan, by S-2 Yachts, Inc. Called a Model 8.6 for her length on deck in meters, the sailing vessel Sea-Curity looked like a good prospect. Wheel steering, inboard diesel, enclosed head, with decent galley and accommodations, and pleasing, modern lines for a mid-80's boat. Most of all, research suggested that this was a solid, seaworthy vessel, built to withstand the rigors of sailing on the Great Lakes, not just the mild conditions typical in Southern California.
I called the brokerage, and Phil [Kinnison, a yacht broker] picked up the assignment to show me the boat. I would have him show me other boats, but Sea-Curity seemed to both of us to best suit my purposes — to sail the coastal waters and see if, indeed, I was destined to someday cross an ocean or two. And so, less than six months after my sail training excursion, I closed on the purchase of that boat.
By the time of my lunch with Phil a year later, the boat-owning thing was working out quite nicely. And it would continue to do so. I managed to visit Sea-Curity (aka the '8000-Pound Girlfriend') about once a month; sometimes just for a daysail, sometimes without leaving the dock. But there were also multiple-day excursions several times a year. San Diego Bay to Oceanside, for a guest slip there for the night, became a favorite. The first trip to Avalon, with my 10-year-old son aboard, would be the first of many Catalina adventures. When conditions didn't favor venturing offshore, we took mini-excursions from Shelter Island to Chula Vista or Glorietta Bay, all within the protected waters of San Diego Bay.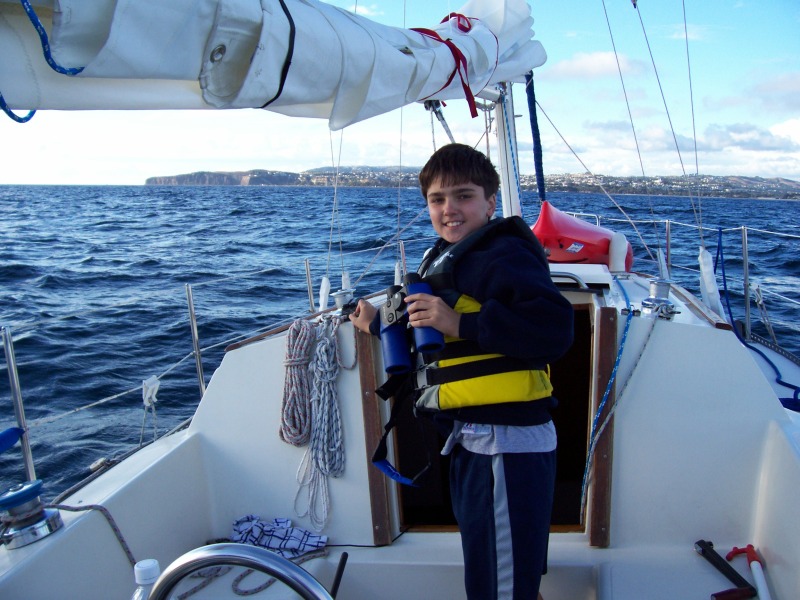 As the years went on, I came to know that these adventures were my preparation for longer travels on the ocean one day. While Sea-Curity was not a bluewater boat herself, she helped me answer the question of whether I would someday move on to such a vessel. Sea-Curity was my training boat, and she successfully completed her mission. Not long ago I replaced her with the sailing vessel Morning Star, a well-found Valiant 32, in great condition and already equipped for long-distance cruising.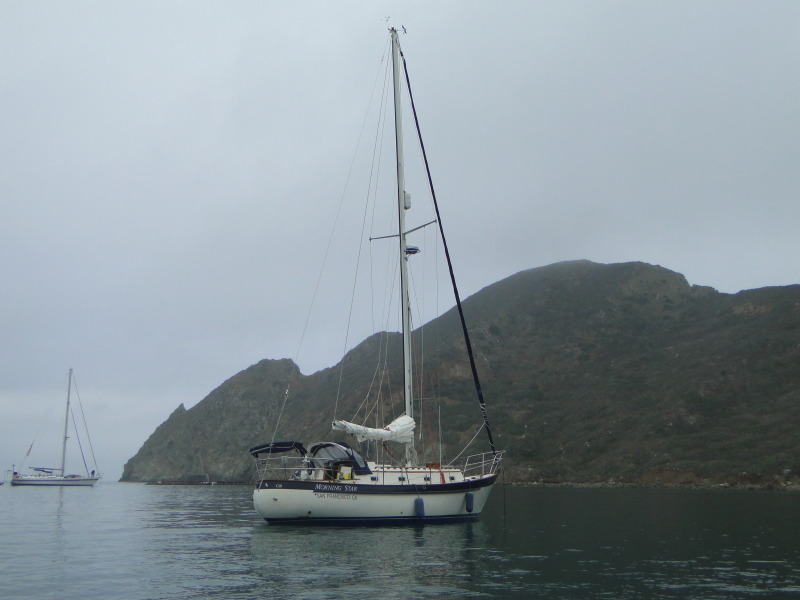 My lunch with Phil Kinnison was more than ten years ago. Despite his warning that boat ownership would f—k up the best parts of my life — namely home, family and career — the facets of my life remained intact. But having now logged several multi-day excursions on Morning Star, the prospect of sailing over the horizon seems to be moving from the hypothetical to the imperative. Maybe Phil wasn't really wrong with his sardonic prediction. Maybe he was just off by one boat.
Receive emails when 'Lectronic Latitude is updated.
SUBSCRIBE