The Spectacle will Soon Begin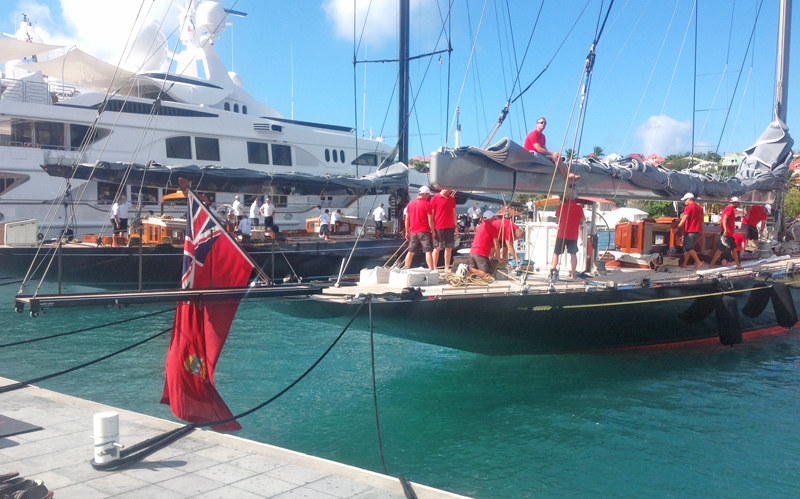 St. Barth has been pretty quiet for the last 10 days or so, but that all changed this morning as the St. Barth Bucket, which we've often referred to as the "greatest spectacle in sailing," starts later this week and the boats and support troops have started to show up. There will be 36 or more entries in the 100- to 300-ft range. This will include five J-Class yachts, approximately 135 feet in length, the greatest grouping of these magnificent yachts ever.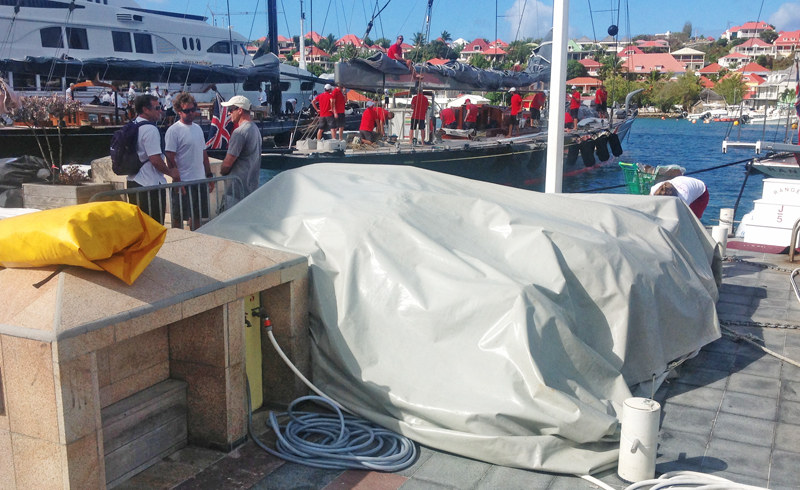 We were down on the docks early this morning, where Ranger, Rainbow and Lionheart were getting ready to go out for a practise session. You can't believe how many people it takes to make such a programs go. As for the amount of money . . . forget it.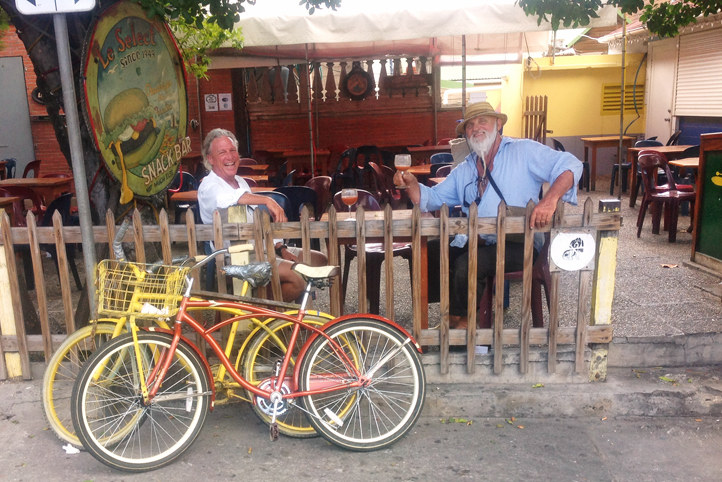 You also can't beliveve the noises coming off these boats. Winches, lines, blocks, all shrieking as they are being tortured by their loads. Meanwhile, the large crews mull around, studiously ignoring the horrible noises. You know what it takes besides skill to crew on a J boat? Cajones. Big ones.
Receive emails when 'Lectronic Latitude is updated.
SUBSCRIBE