The Southern Route to Polynesia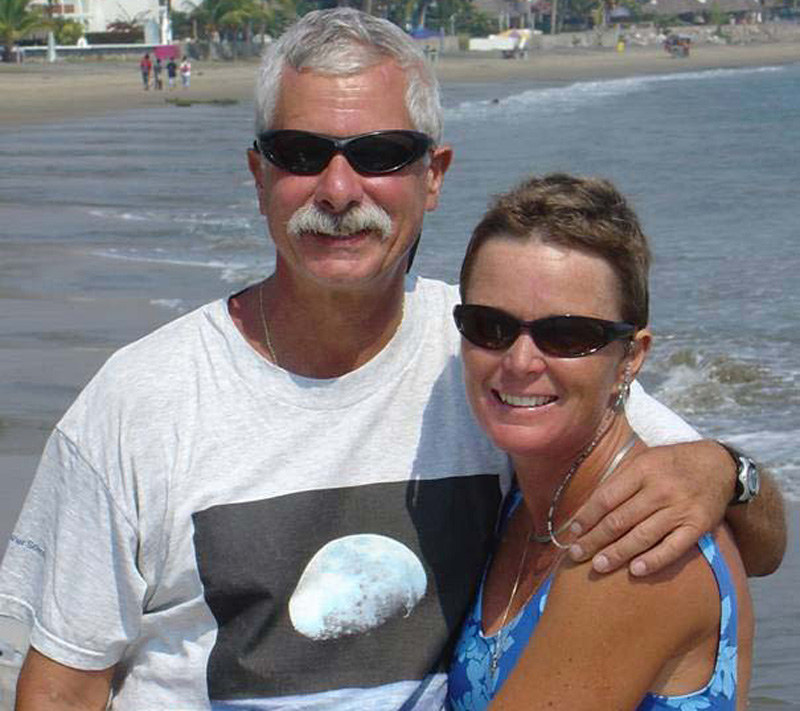 In recent years, more and more Pacific Puddle Jumpers are crossing to French Polynesia via Ecuador and the Galapagos than ever before — what we call taking the southern route.
Among them this year are Philip DiNuovo and Leslie Linkkila of the Kingston, WA-based Mason 33 Carina, who have already been 'out there' for five years. The following are excerpts from their report, sent this week via HF radio email. "We've passed the halfway point between the Islas Galápagos and the Iles Marquises, French Polynesia, and it's been quite a ride. We have put 1,765 miles under our keel and have approximately 1,340 miles yet to go to Atuona, Ile Hiva Oa.
". . . After the first two days we've had winds in excess of 15 knots (and sometimes over 30 knots!) all day every day and every night. . . For the most part we've had lovely, warm sun, but we have had days of squalls when a succession of storm cells would advance every half an hour or so from behind, accelerate and veer the wind (sometimes doubling it) which would send Carina flying to windward, rails in the water.
"The scenery, though very blue, is gorgeous and we never tire of gazing at the Pacific, particularly as we slide up and down enormous long period swells. We've seen the moon through a full half cycle, and for the last couple of days have had the joy of watching a crooked-smile crescent ascend just before dawn accompanied by a glowing morning star — a syzygy of sorts — of Venus, Uranus and Mars."
Look for a brief profile of the Carina crew and many others in the upcoming edition of Latitude 38. It will be out on the streets May 1, and also be available as a free download on the website.
Receive emails when 'Lectronic Latitude is updated.
SUBSCRIBE