The Resourceful Sailor: A Traveler's Story
What do you do when your aging sailboat hardware needs rebuilding or replacing? What if the manufacturers no longer make it or its components, or they no longer exist themselves? What if the modern designs don't fit your boat? The Resourceful Sailor recently faced this dilemma with Sampaguita, a 1985 Pacific Seacraft Flicka 20, in Port Townsend, WA. Her vintage of Flicka came with a Schaefer round bar traveler that incorporated the 1-inch stern rail. While the stainless steel parts had stood the test of time, the 36 years of use and UV solar radiation had degraded the five small sheaves that were part of it. What was a resourceful sailor to do?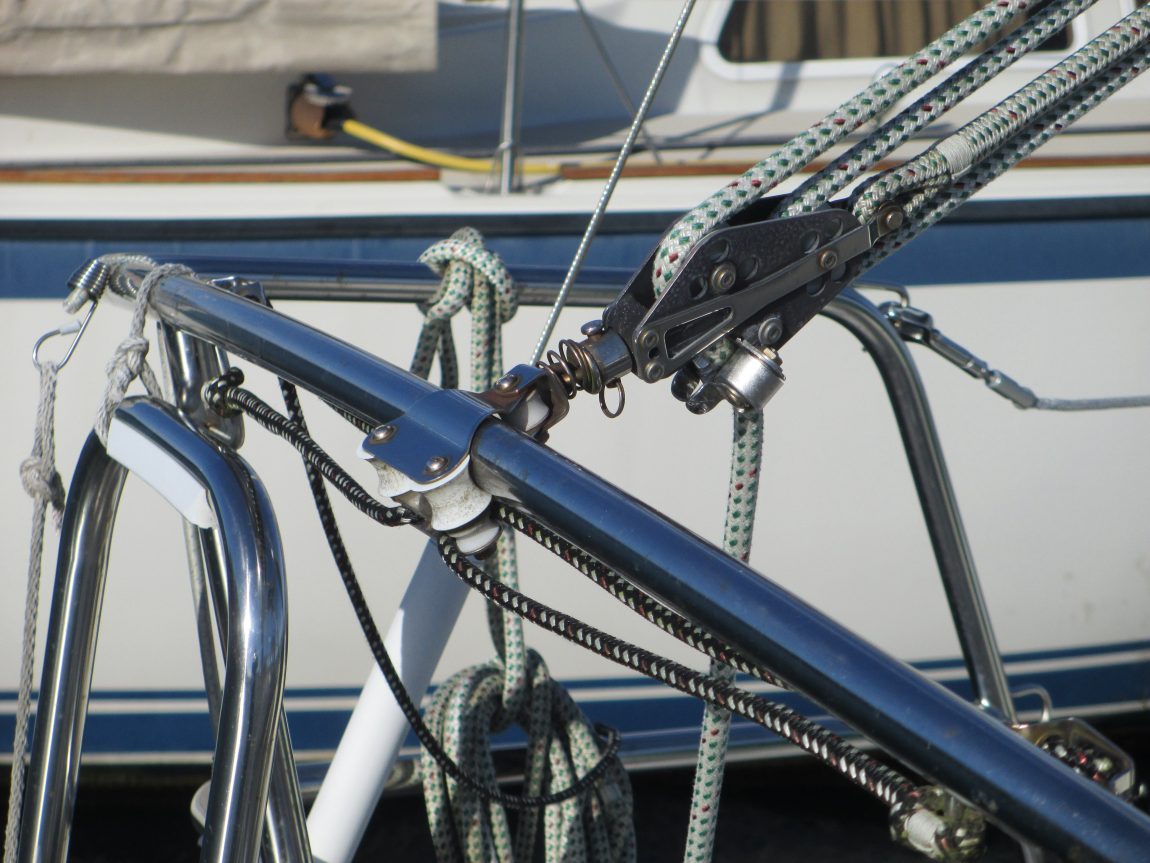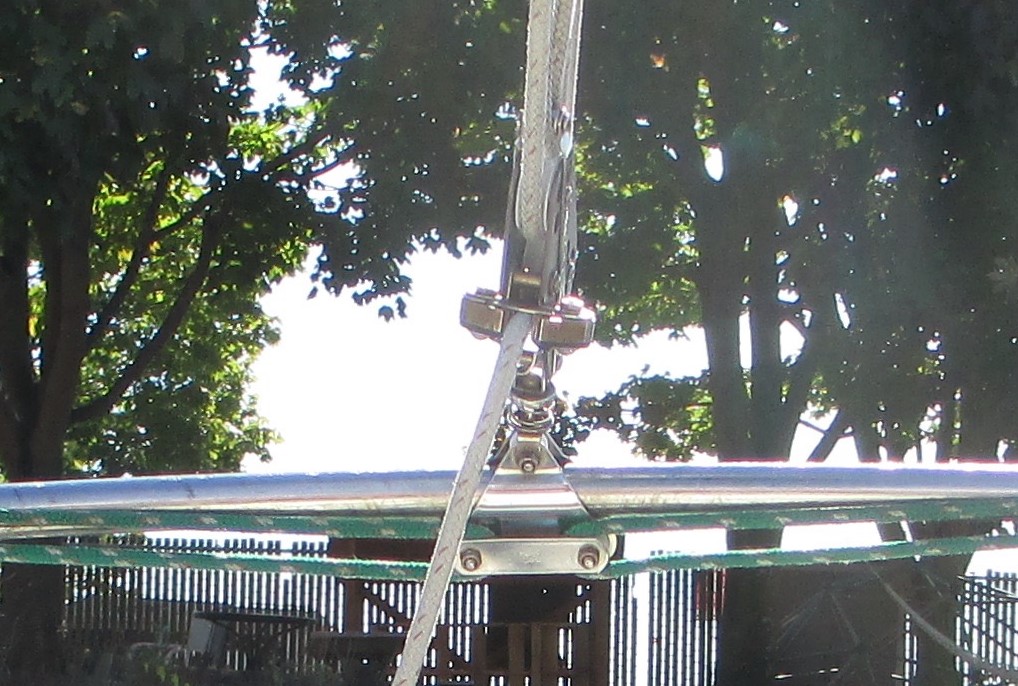 Schaefer does not appear to make this piece of hardware anymore. Nor do they mass-manufacture replacement sheaves of the proper sizes to rebuild it. And neither do the competing brands. Redesigning the entire mainsheet traveler system would be epic and costly. However, I did find a new, old-stock Wilcox, Crittenden 1-inch round bar traveler online at a reasonable price, so I purchased that. It is a robust piece of hardware that should do the trick, but its fit is a little sloppy on the rail and concerns me. I recall the Schaefer's fitting more snugly, and experience tells me that looseness can create wear and tear.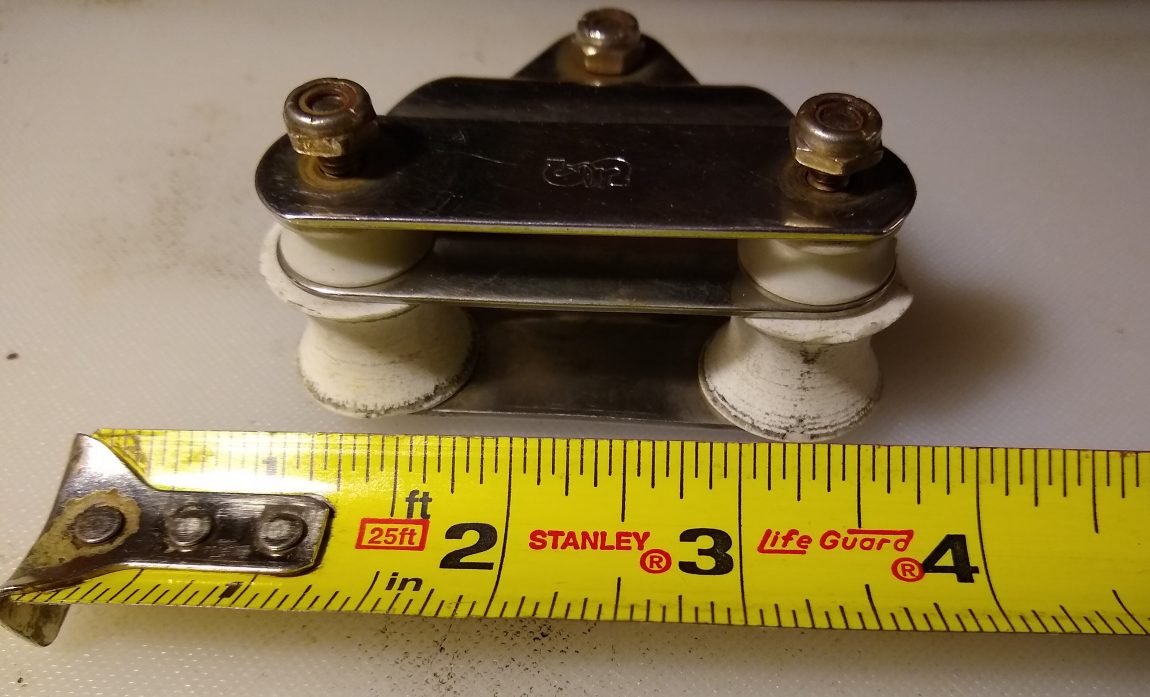 In anticipation of voyaging with Sampaguita, this system must be reliable. The Schaefer traveler is known to me; the Wilcox, Crittenden is not. I decided that rebuilding the Schaefer and having a spare would be a sound strategy and prudent redundancy.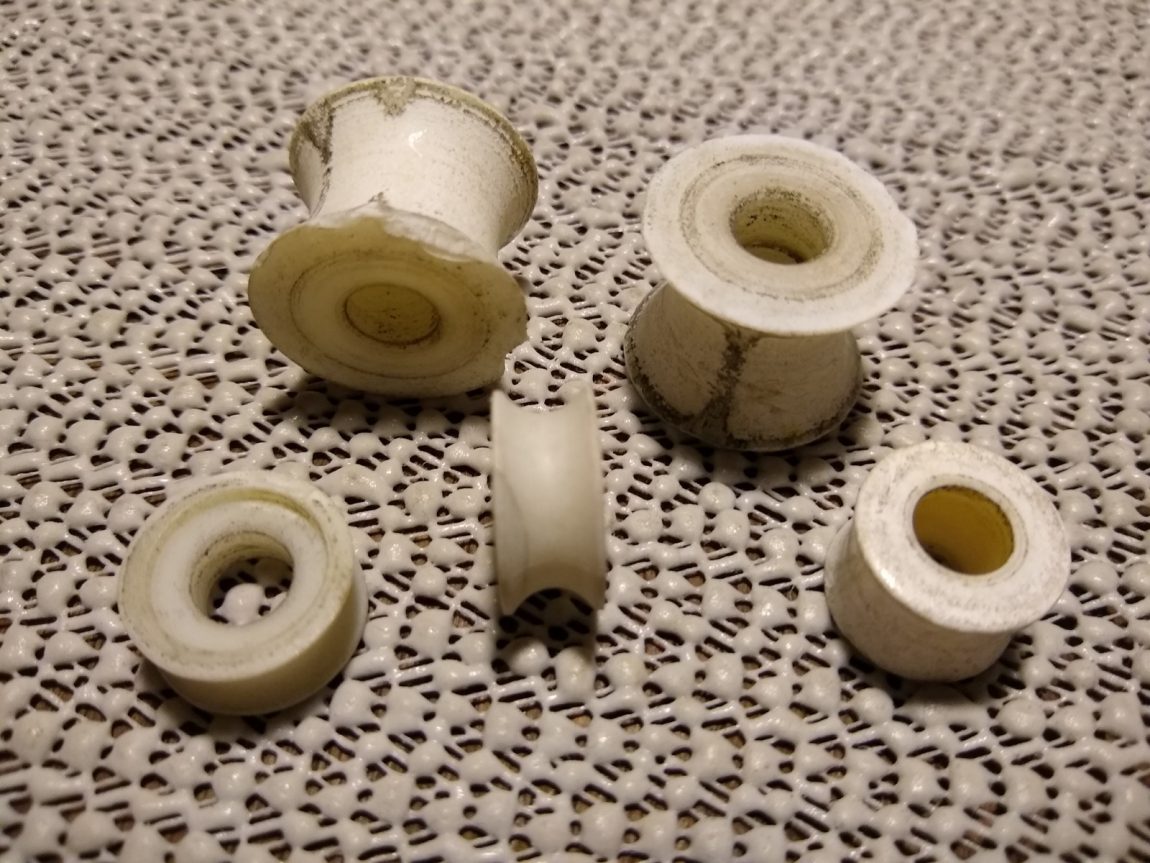 As it turns out, there is a local Port Townsend tradesman who specializes in making replacement sheaves. Coincidentally, he'd recently rebuilt a Schaefer round bar traveler. He spec'd out the sizes and improved the fit in the process, using Delrin® and incorporating bushings. I did not even need to deliver the hardware to him for sizes. The cost was comparable to that of the new, old-stock Wilcox, Crittenden, and it feels good to rebuild this classic.
This particular circumstance was simple for me because the stainless steel parts of the traveler were still sound. If not, I could have called on a local machinist. With the old hardware in hand, a skilled and humble craftsperson can sometimes make a replica for a price competitive to the process of refitting available brand-name hardware.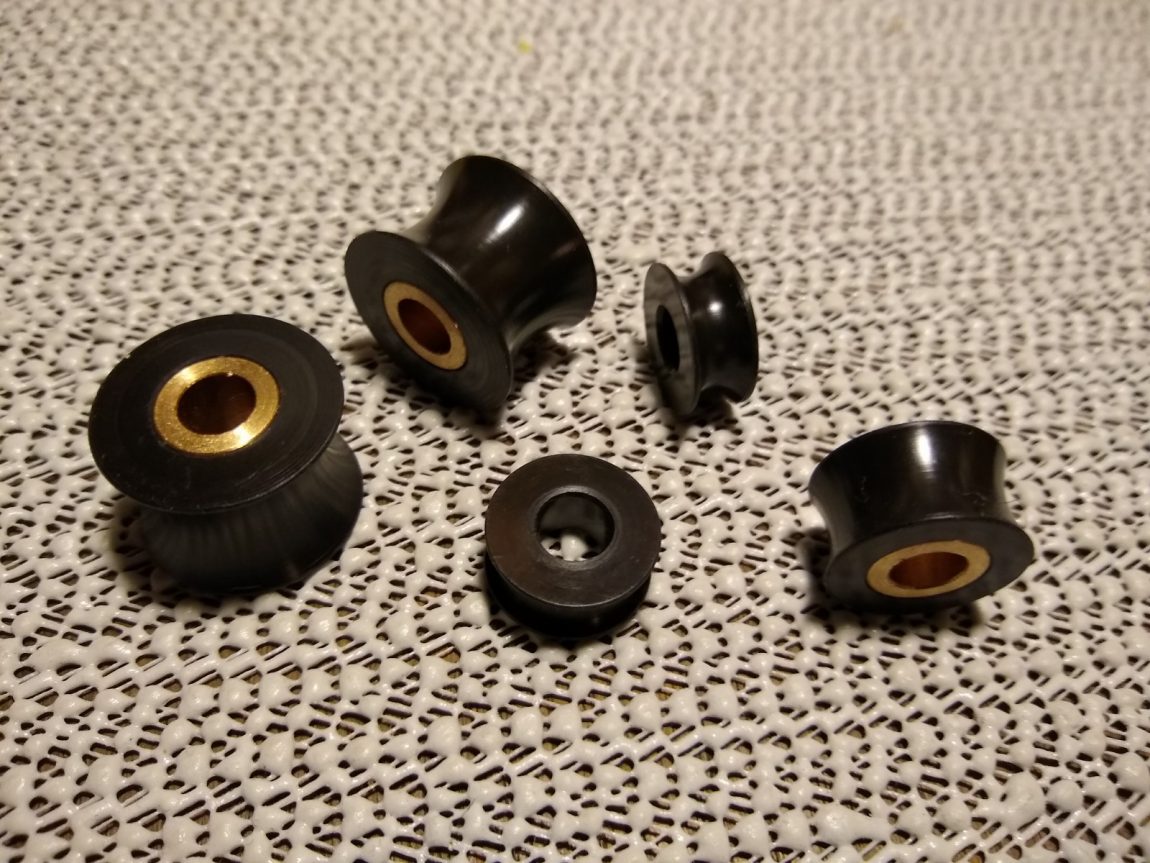 With modern sailboat hardware commercially driven by racing, manufacturing is increasingly from non-metallic materials for weight savings, aesthetics, and economy. While this results in initially higher-performing hardware, longevity and repairability may be the trade-off. From a Resourceful Sailor perspective, Sampaguita's obsolete Schaefer round bar traveler has lasted 36 years. With new sheaves, it could go another 36 years.
The following video shows the inner workings of a Schaefer round bar traveler, giving some insight on how to rebuild one.
Remember, keep your solutions prudent and safe, and have a blast.
Receive emails when 'Lectronic Latitude is updated.
SUBSCRIBE