The Pacific Puddle Jump Starts
When would you set sail for the South Pacific Islands? If you're one of the more than 80 boats already signed up for the 2018 Pacific Puddle Jump the answer would be this January to April, meaning there's a slim chance there will be any close maneuvering on the 'starting line' which stretches almost 4,000 miles from Southern California to Panama. It may be the world's longest starting line with the most relaxed starting sequence, but that's in keeping with the concept of a cruising rally.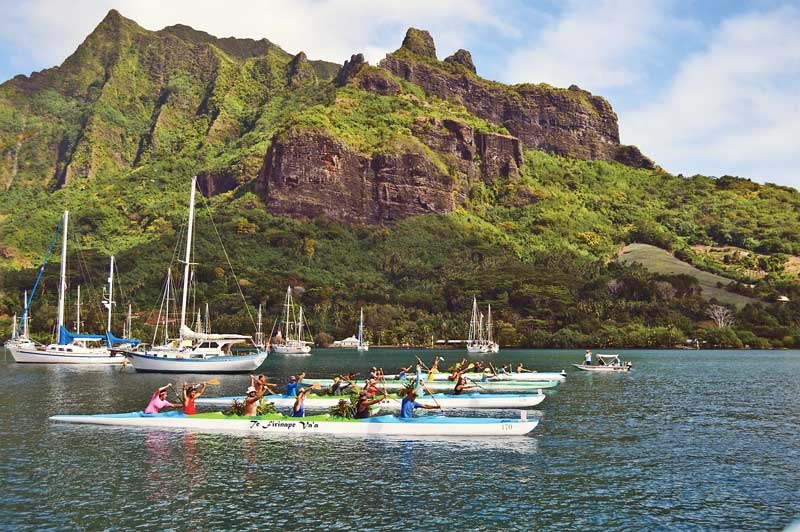 While most boats hail from the West Coast of North America there are boats from Japan, UK, Netherlands, Sweden, Switzerland, New Zealand and more. Boats range in size from the Shannon 28 Summer hailing from Sausalito to the 60-ft Lodestar 55 Tribasa Cross with a hailing port of Albuquerque, NM, and average about 45 feet in length. If the past is any predictor of the future, by the time everyone has set sail to head west, the fleet will consist of around 200 boats.
We suspect most of these people didn't spend the last week of December wondering, "Should I prepay my 2018 property tax bill?" and are already well south enjoying the cruising life in Mexico or the Caribbean. If you're among that group, we'd suggest signing up to join the rest of the Pacific Puddle Jumpers on the sail west. You can learn more at www.pacificpuddlejump.com.
Receive emails when 'Lectronic Latitude is updated.
SUBSCRIBE