The Cruising Season in Mexico is On!
With the Ha-Ha having ended last Saturday, more than 150 cruising boats are now fanning out all over Mexico, from far up in the Sea of Cortez to way down at Acapulco. However, the most popular destinations continue to be La Paz, Mazatlan, and Banderas Bay / Puerto Vallarta.
But some are taking the path less travelled. For example, a few Ha-Ha boats have headed only 19 miles east of Cabo San Lucas to the newly opened Puerto Los Cabos Marina, where Harbormaster Jim Elfers has been finding space for skippers who say they really need it.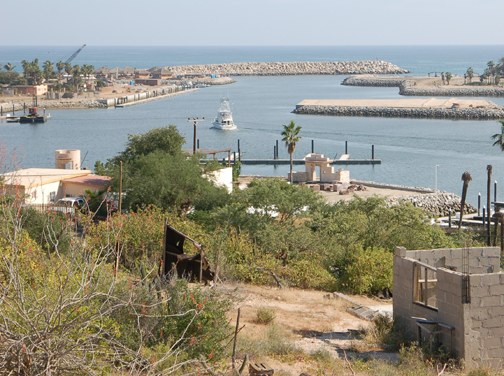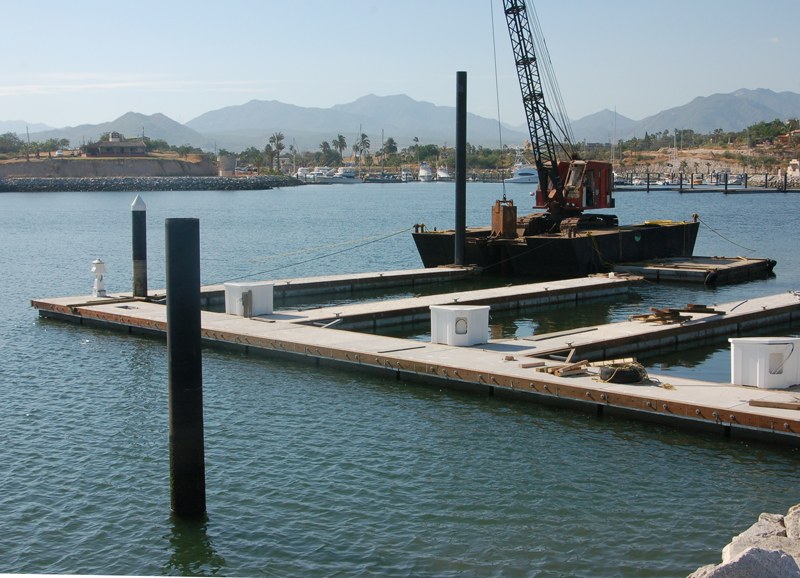 Despite the fact that only a few of what will ultimately be 400 docks are in place, that there are virtually no services, and for the next several years it will be nothing but a massive construction site, boatowners are willing to pay $25 to $30 a foot per month in order to get a spot there. The imbalance of the supply and demand for slips has become that extreme in the prime spots in Mexico. If you think that's bad, wait until you hear what they want for prime real estate.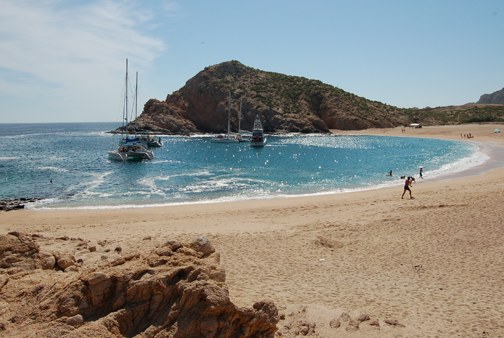 Fortunately, there are some no cost options. Other boats have taken to anchoring anywhere the water is calm and shallow on the south coast of Baja — which is often almost anywhere at this time of year. And trust us, the water has been warm and luscious, and the surfing great.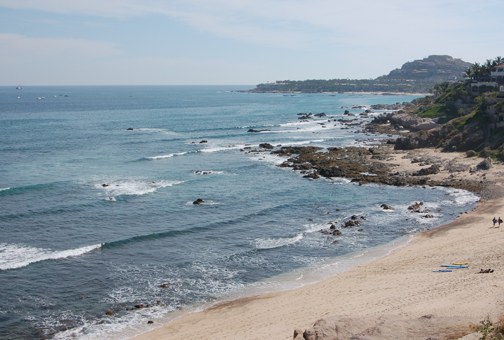 Latitude's catamaran Profligate was one of the first boats to make a post-Ha-Ha 300-mile crossing from Cabo to Banderas Bay — light winds and 84 degree temperatures in the middle of the night — but in the last several days more boats have started showing up. In fact, Dick Markie, Harbormaster at Paradise Marina in Nuevo Vallarta, has been shuffling boats like crazy to make room for all the boats he's taken reservations for. It's no easy job. Marina Vallarta, in Puerto Vallarta proper, is packed too. The half finished hotel that's been crumbling on the port entrance to the harbor at Puerto Vallarta has finally been torn down, and construction on a new hotel/condo affair has begun. The photos show a small marina at the Entrada. We can only imagine what those slips will ultimately go for.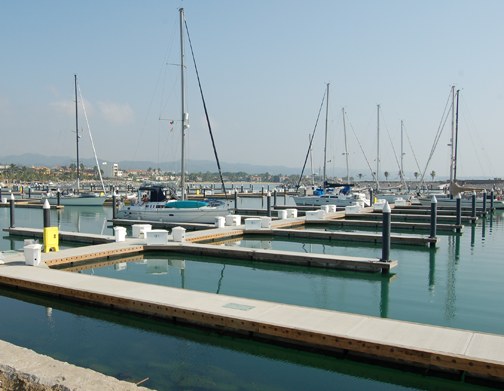 Fortunately, Christian Mancebo, a partner at the nearby Marina Riviera Nayarit in La Cruz, has opened what will become a 400-berth marina a month before the grand opening ceremonies to make room for 30 or so Ha-Ha boats. Once again, water and electricity aren't yet available everywhere, and it will be a construction site for some time.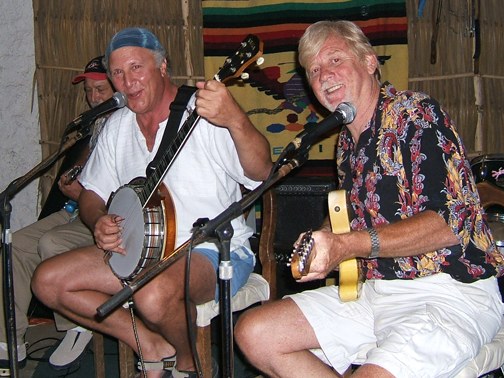 In another sign that the cruising season had indeed kicked off, Philo Hayward's Restaurant/Bar/Music Venue in La Cruz is attracting big crowds once again. The '00 Ha-Ha vet, who sold his Cal 36 Cherokee after cruising almost all the way across the South Pacific, was in fine form, singing his sailing-based songs, backed by his band and fronted by any number of folks dancing. To our way of thinking, there are few things in the world of cruising as good as returning to Philo's and, with the heat of the night causing sweat to drip off your brow, sipping on a cocktail, munching on one of his Mexicana pizzas, and listening to Philo sing. After a few nights you get to know most of Philo's repotoire, at which point the songs come back to you like old friends.
PHOTO
In other news on Banderas Bay, we're told that someone has installed about 20 moorings over at Yelapa, one of the most difficult but beautiful places to anchor in Mexico. We're told they go for $20 a night, but we have no idea how secure they are. If anyone could provide a report, we'd much appreciate it.
In addition, if you're one of the folks who has continued on up to La Paz or over to Mazatlan, we'd love to get firsthand reports on how things are going in those cruisers' favorites. We're sure things are just as busy and fun in those places.
Receive emails when 'Lectronic Latitude is updated.
SUBSCRIBE