The Bucket on 'ti Profligate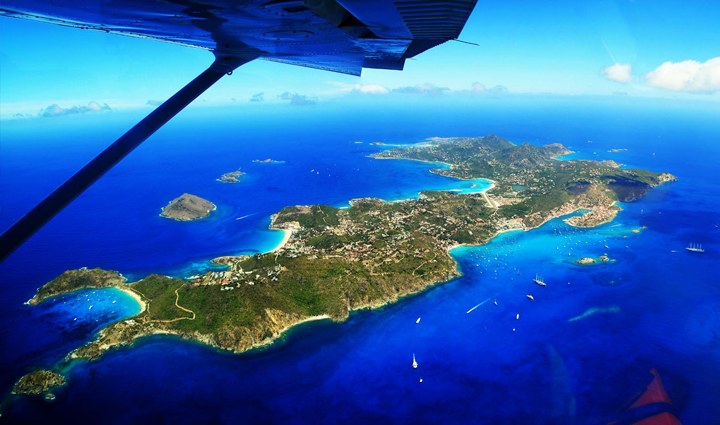 Want to watch the St. Barth Bucket, "the greatest sailing spectacle in the world," with the Wanderer and Doña de Mallorca from their Leopard 45 sailing cat 'ti Profligate? We're making three cabins — heads and showers ensuite — available for the week of the great event: Tuesday, March 26 to Tuesday, April 2.
The Bucket is three days of ultra-luxury megayacht racing in ideal tradewind conditions. Only 40 entries are allowed each year, and owners and world-class crew battle for the coveted slots. Each yacht must be over 100 feet in length, and the average length is generally about 140 feet. This year's big boy will be the 289-ft Maltese Falcon, with a couple of 200-ft schooners similar to the one on the cover of this month's Latitude. We get close to the action. Real close.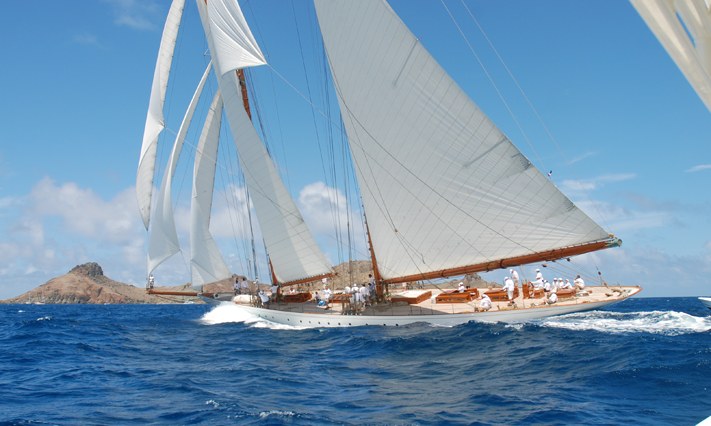 The participating yachts are astonishing works of multi-multi-million dollar sailing art, each one in pristine condition. And all but the very biggest will be stern-tied in the middle of tiny Gustavia Harbor. Scores more mega sailing yachts will be anchored out just to be where the sailing action is. The social scene on the quay — with everyone from sailing super stars, to rock 'n rollers, to models, to six-year-olds with skateboards, to grandmothers — is over the top, in a semi-sophisticated French-Caribbean way. In other words, champagne rather than tequila shots. While we can't guarantee it, Jimmy Buffett, who has a home — and often a big motoryacht and seaplane — at the island, often shows up to play at a tiny venue such as the Baz Bar.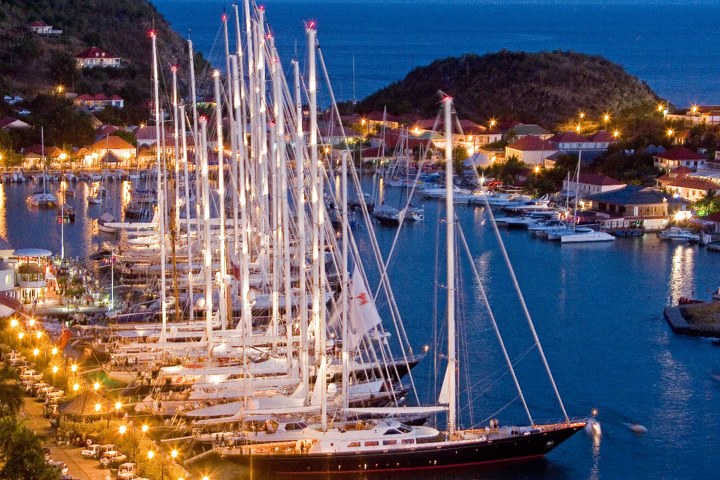 On non-race days, we'll poke around the tiny gem of a island to anchor at places such as Grand Saline, Baie St. Jean, and Isle Forschue for snorkeling, body surfing and SUP-ing. We might even circumnavigate the island with La Gamelle. We've been going to St. Barth regularly for 25 years, so we know the island, the characters and the lore. Heck, we're even part of it. We also know how to enjoy the island on something resembling a budget.
The charter dates are March 26-April 2, which means you need to fly to St. Martin the day before and either take a puddle jumper or ferry to St. Barth. Simple breakfasts and some simple dinners will be included, although if you're not into helping with the prep and clean-up, or don't play well with others, this is not the gig for you. At $2,500 per double cabin, it's not dirt cheap, but then again, it's the Bucket, the likes of which you've never experienced before. A less-expensive alternative would be for you and a bunch of friends to charter a 36-footer from 15-mile distant St. Martin. You'd have a blast doing that, too. For details, email Doña de Mallorca, but do it right away, as there are only two cabins left.
Receive emails when 'Lectronic Latitude is updated.
SUBSCRIBE