Tales of having our boats in Venezuela was one of the topics of conversation when we had a great dinner aboard Serendipity, Barritt Neal and Renee Blaul's Peterson 44 at the Pacific Corinthian YC in Oxnard the other night.
The Wanderer had Latitude's Big O in Puerto La Cruz in the mid-'90s, and told about buying fuel for 25 cents a gallon. Barritt laughed, and said that when he was there in '05, diesel was just 8 cents a gallon! "I filled the diesel tanks with diesel and the dinghy tanks with gas, and it still only cost me a little over $4." Four dollars is what it costs for a gallon of diesel at a lot of fuel docks in California.
The price of fuel reminded Barritt of the time some not-very-experienced mariners borrowed a friend's 50-ft powerboat and took her to Avalon for a good time. Having had a few drinks, they pulled into the fuel dock, told the attendant to top the tanks off, and went off in search of more refreshments. They quickly sobered up upon their return because the fuel bill was $4,800 — and they only had $450 among them!
We also talked about the threat of violence in Venezuela when both of us were there. We remarked on how it was the only place we'd ever been where the boatyard's women's restrooms were guarded by a guy with an AK-47, and that boats in the long-term storage areas were guarded by not just barbwire, but by packs of fierce and teeth-baring dogs.
Apparently the crime rate in Venezuela declined for a few years, but now it's gone through the roof. According to a story in today's New York Times, Venezuela and war-torn Iraq have about the same population, yet Venezuela has had four times as many people killed as a result of violence. Since Hugo Chavez took over Venezuela in '99, there have been 118,000 homicides, 44,000 of them since '07. The number of homicides has tripled since Chavez came into office.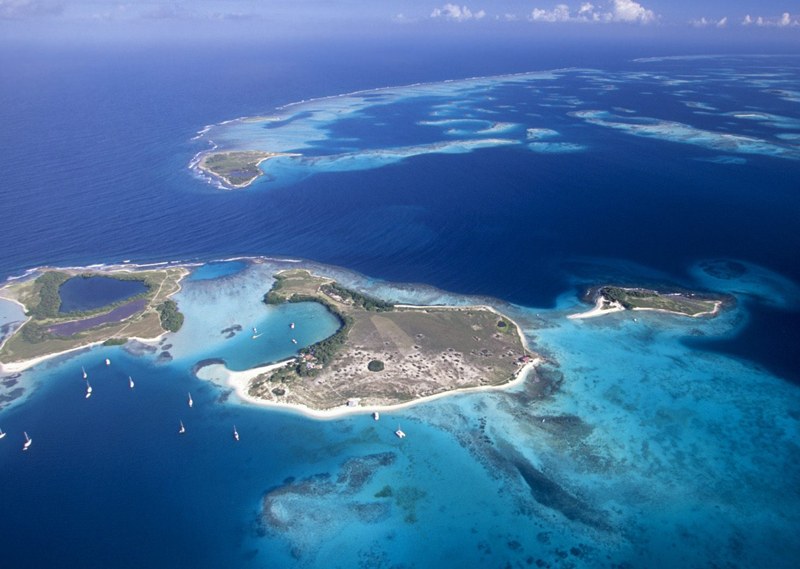 Venezuela, and particularly the eastern part of the north coast, has been the site of a number of attacks on cruisers over the years, many of them French, and more than a few of the attacks have resulted in deaths. We always thought it might have been because of some peculiarity in the region, not realizing that crime and homicides are a huge fact of life in all of Venezuela. Despite having to battle 30% inflation and an oil industry in a production tailspin, at least Chavez has done something about the crime and homicide — he's had the courts forbid the newspapers from publishing photos of violence. That will take care of it.
Receive emails when 'Lectronic Latitude is updated.
SUBSCRIBE