Tales of the Transbac, Part 3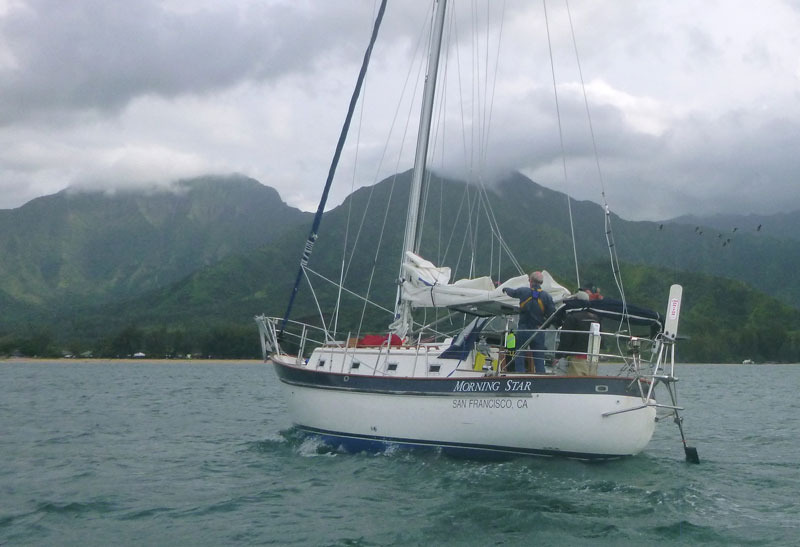 Singlehanded TransPacific Yacht Race rookie Lee Johnson sailed a Valiant 32, Morning Star, in the race from Tiburon to Hanalei, Kauai, in July, and he departed from Nawiliwili Harbor, bound for San Francisco, on July 20, rather later than his fellow Transbackers. He was glad he sailed back.
"I like this boat. We're good," he told a gathering of Singlehanded Sailing Society members. "The weather was weird. I had 42 gallons in the tank plus jerry jugs —not a lot of fuel."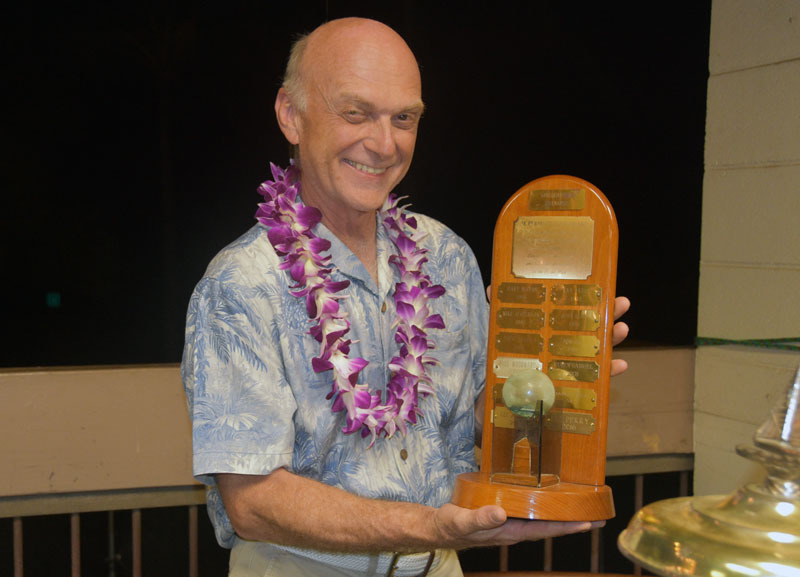 Lee's strategy was to get north to 36° then cut across. But the Pacific High split. "I'm in the cockpit and I realize my mouth is dry. It's anxiety. It's my first time, so maybe I don't know what's going to happen with the High coming down. I got a Commanders' Weather report. It said don't even think about going south."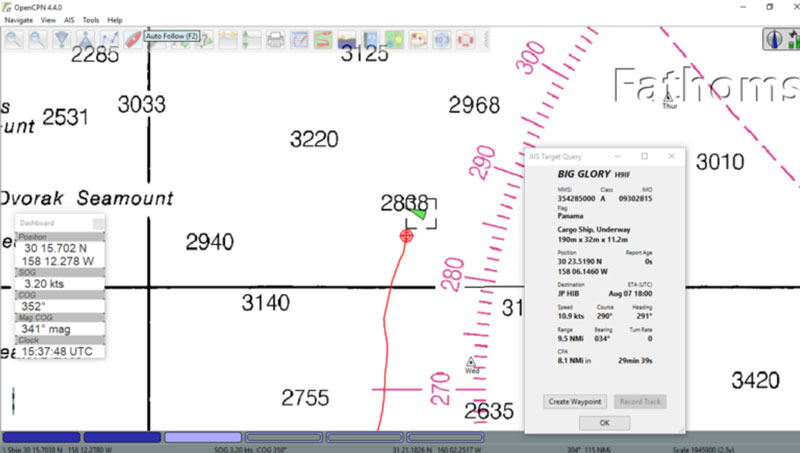 "At the last sunset, my main backwinds and the water paddle for the windvane is waterskiing behind the boat. I hove to and reeled it in." He found a replacement for it in the bag of windvane spares that came with the boat. "I had planned to re-drill the broken one if there hadn't been a spare. I pulled it apart and put it back together.
"I thought I was set up for a midday approach, but the wind died. I was motoring on the last of the fuel." He told himself, "If I run out I run out."
Lee sailed into San Francisco Bay on August 13 after 25 days at sea. "I got in at 10 p.m., wind screaming through the Gate, on the south side of the inbound lane. A tug towing a barge was just outside the lane." Lee needed to get the main down. With no autopilot, just a windvane, he couldn't go head to wind; he had to do it going downwind. "When I filled up at the Oakland Marinas Fuel Dock, it turned out I had all of 6.8 gallons left in the tank."
On August 30, the day after the SSS get-together at Island Yacht Club in Alameda, Lee and Morning Star departed SF Bay for a solo nonstop voyage to their homeport, San Diego.
For additional Tales of the Transbac, see the October issue Sightings and October 5's 'Lectronic Latitude. We'll have more in future 'Lectronics.
Receive emails when 'Lectronic Latitude is updated.
SUBSCRIBE