Hurricane Michael has gradually ramped up in strength to a Category 4 storm over the last few days, as it ascended the Gulf of Mexico and veered toward Florida's Panhandle. With winds up to 150 miles an hour, Michael is making landfall this very moment "with astonishing power," according to the New York Times. "This is the worst storm that our Florida Panhandle has seen in a century," Governor Rick Scott was quoted as saying.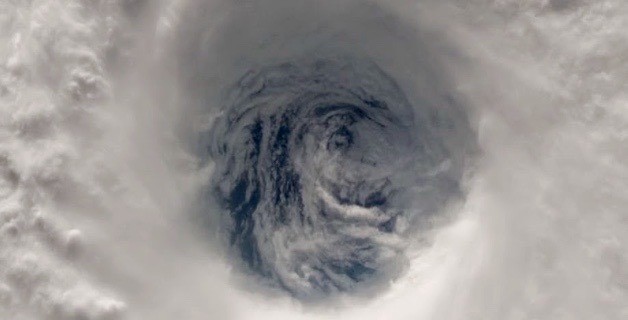 We just received this email from Joshua Longbottom, who was sailing a Bayfield 25 from Kansas City to Belize, and witnessed the birth of Hurricane Michael.
"Placencia, Belize, felt like a real sea port, with a mountain range in the background, dark days and bubbling skies. The feeling was all its own, one of a kind, sailing out from under a plate that wanted to spin, just out from under its outer edge where the plane above turned its lip back up to the open sky. A smarter man would never get to see skies like this above him.
"We sailed just from the core of a gathering storm, looking back and watching. A waterspout formed and touched down. Then a second spout, while the first was still running its course. And a third tried to form too, all the same distance from the core. All came out of that flat-plate cloud, emanated out of the storm center like a ring around Saturn. I was grateful we weren't five hours later, sailing a course right into this monster."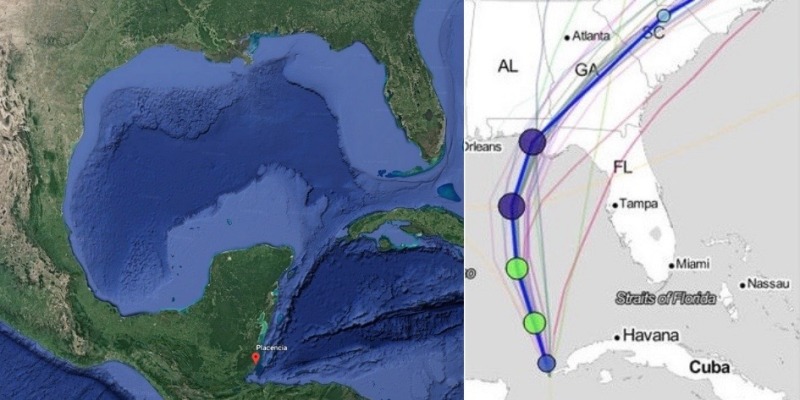 "All the winds were being sucked toward this thing. And then blowing out the top. I think, 'What if we got trapped in it?' Every direction out was a head wind. The ring-cloud started to spin clockwise. The center core tried to twist with it too, but stalled. It wouldn't quite move — it wanted to, but it couldn't. Something was still missing.
"An hour later, the sky-covering storm system completely dissipated and disappeared, leaving nothing but blue skies to naked eyes. The conditions were all still right here though, waiting for their next chance at gestation. A moment later, it started over again, seemingly from scratch. It was like this for days — skies bubbling, a rolling boil. Forty-eight hours later, the same thing happened again, only this time it didn't dissipate; it was assigned a number (13) by NOAA and designated a tropical storm as it headed north of us, out the Yucatan chute and north to Florida, with a 100% chance of cyclonic formation. My dad called to see if I was safe, though the storm is past us already."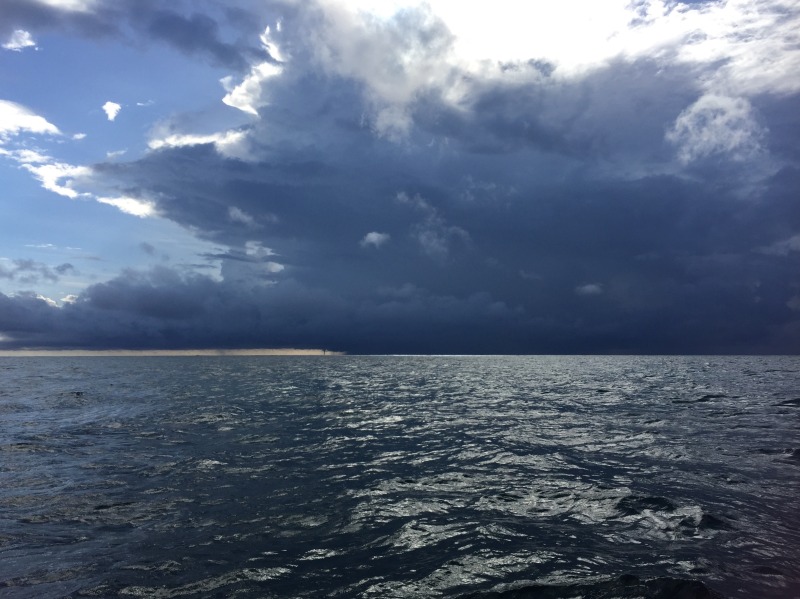 After ravaging the Caribbean last year, Hurricane Irma hit the Florida Keys, then Naples and Fort Myers on the Gulf Coast, with the eye passing over Tampa. Floridians were forced to do an evacuation shuffle, initially fleeing the east coast for the west, before returning east after Irma shifted directions.
We spoke with several charter businesses last year in both the Keys and Gulf Coast, many of which emerged mostly unscathed. In some cases, the devastation was compartmentalized to ultra-specific areas — boats that came through with minimal damage were just a few miles away from sections of the Keys that were totaled.
We send our best wishes to the Gulf Coast, and hope the people of Florida pull through this terrible storm.
Receive emails when 'Lectronic Latitude is updated.
SUBSCRIBE