Sweeter Deal for Marine Sanctuary
A boundary revision proposal is in the works for the Monterey Bay National Marine Sanctuary. The adjustment would add a 100-square mile area to the sanctuary that was left out when the sanctuary was designated in 1992. The area is known as the "doughnut hole" and includes the urban waters of San Francisco including San Francisco Bay, Daly City and Pacifica. The "hole" was at the time incompatible with sanctuary regulations due to untreated sewage and discharge issues, and so excluded from sanctuary designation. That's all changed now thanks to the positive effects of environmental regulations that have significantly improved water and sediment quality and brought the "hole" into compliance with sanctuary regulation.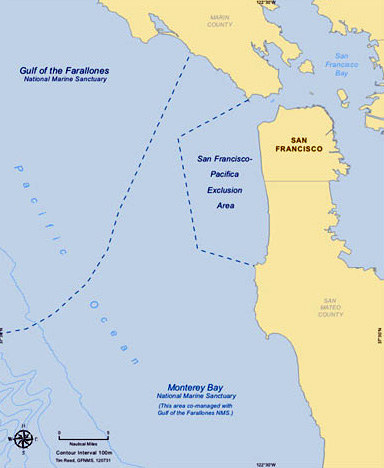 Several species of marine mammals, including harbor porpoises, pelagic fish and seabirds have returned to the area, and local research organizations have asked that these waters be considered for inclusion into the sanctuary to afford greater protection for this habitat. NOAA's next public scoping meeting to discuss the boundary adjustment is September 12 at the Pacifica Community Center Card Room (540 Crespi Drive, Pacifica) from 6-8 p.m.
David McGuire, marine cinematographer and director/founder of the Marin-based Shark Stewards encourages people get out to support the proposal. "Any level of marine protection is good and expanding the boundaries of our national marine sanctuaries helps maintain the balance of our national marine treasures. This closes the loophole and raises awareness as to the importance of our sanctuaries and the life in them."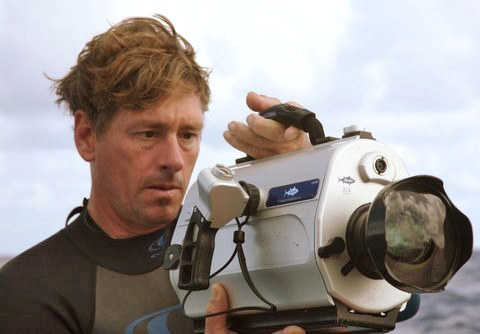 McGuire doesn't anticipate any serious opposition given that most of the "hole" is not an area that's fished much due to its proximity to the beach and can be fairly dangerous for boaters. Besides, the only thing you can't do in a national marine sanctuary is drill for oil (unless mandated by Congress) or bottom drag.
"Unfortunately it doesn't really impact fisheries so there's no reason for the fishing community to oppose it and it's also not something that will affect the sailing community," McGuire said.
Public comments on the boundary proposal will be accepted at Gulf of the Farallones National Marine Sanctuary's office through October 10, at www.regulations.gov, Federal eRulemaking Portal with Docket Number NOAA-NOS-2012-0153; or snail mail to Maria Brown, Superintendent, GFNMS, 991 Marine Drive, Presidio, San Francisco, CA 94129.
Receive emails when 'Lectronic Latitude is updated.
SUBSCRIBE