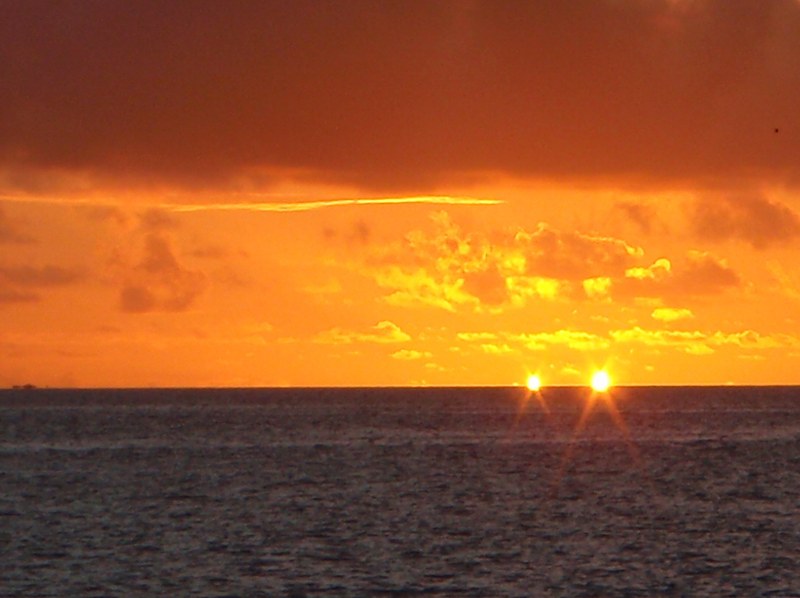 We've seen about a million photos of sunsets, but the one above, taken by Wayne Wilson and Susan Leader of the Ladysmith, British Columbia-based Selestra 50 Daydream, is unique. If you haven't been able to guess what was going on, we'll let them explain:
"We ended up spending several days at this alternate anchorage at Suwarrow while the wind blew from the south and southwest. While there, it was our good fortune to witness a near total eclipse of the sun. The end of the eclipse coincided with sunset, so we had the unique experience of watching the sun — which looked like a crescent moon on its back — descend into the sea. We were even able to snap a startling photograph of the two tips of the sun's 'crescent' setting simultaneously."
Pretty cool. But just to prove the couple aren't 'one click wonders', check out the other two photos. The first is of the teeth from the 250-pound lower jaw of a 51-ft sperm whale that washed up on the beach. The second photo is of the jaw while still attached to the whale, showing how tiny it is compared to the rest of the beast. More from the Wayne and Susan on Suwarrow in the September 1 edition of Latitude 38.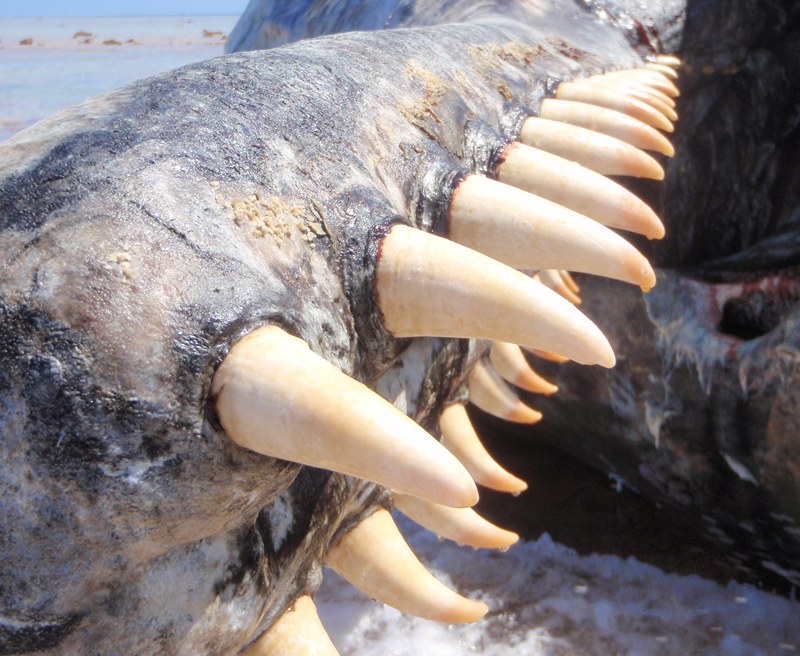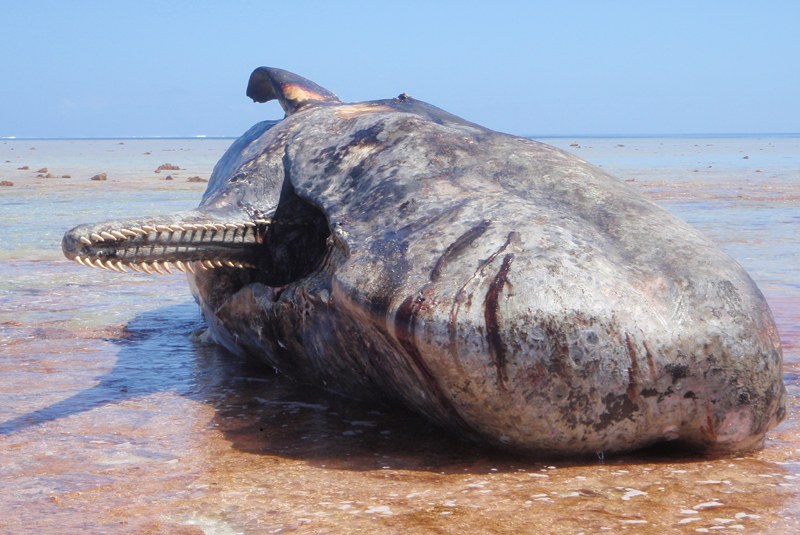 While we've never seen two 'tips' of the sun descend into the sea, we've seen the tips of crescent moons. In fact, for a few minutes they look like a couple pair of white devil's horns about to disappear into the blackness. Our question for you is — and it's worth 20 points — what's the proper astronomical name for such an occurrence?
Receive emails when 'Lectronic Latitude is updated.
SUBSCRIBE