Summer's Here — At Least Was for a Day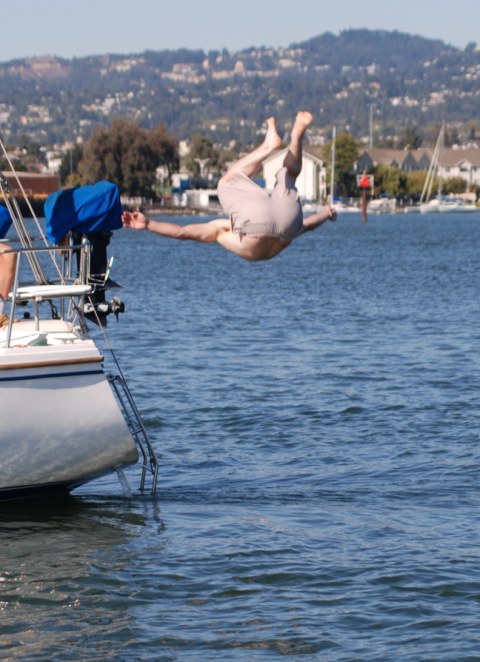 Global warming notwithstanding, there aren't many days when people feel like jumping off their sailboats and into the waters of the Oakland Estuary. But yesterday was one of them. We know because, while out Zen sailing, we watched several folks diving off a Moore 24 — which was sailing along under main alone. And since they did it again and again, it must not have been that cold.
Then we came across Stu Jackson, who had just returned from a week in the Delta at the Little Venice YC with his son Morgan. Having seen Morgan jumping into the Estuary, and his dad towing him behind his Catalina 34 Aquavite, we asked him to do it again for the Latitude camera. Morgan was happy to comply. After all, in his opinion the water temp was near tropical at 72 degrees.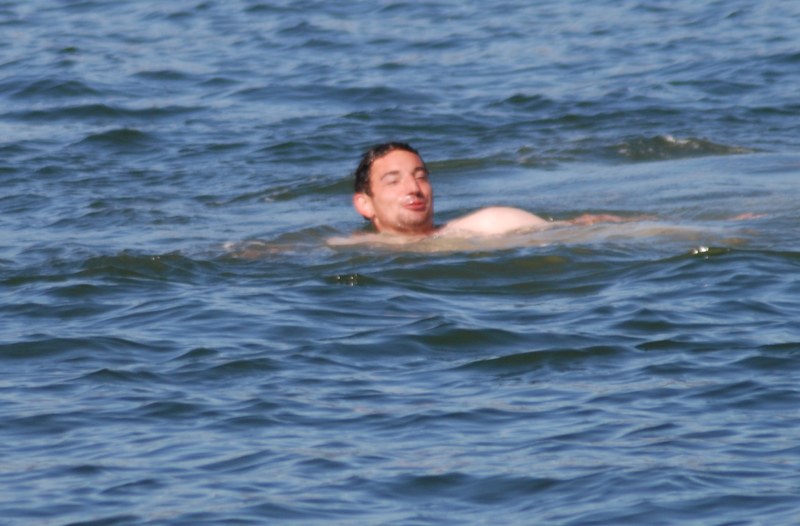 Morgan may have also been jumping because he just graduated from UC Santa Cruz with a degree in sociology. He's now about to begin his search for a job. Hint, hint.
We'd like to tell you that the sailing conditions are going to be equally wonderful for the next several days. But we can't. According to some forecasts, there's a 10% chance of rain today and a 20% chance the next several days. Come on, this is August! It's enough to make you doubt global warming.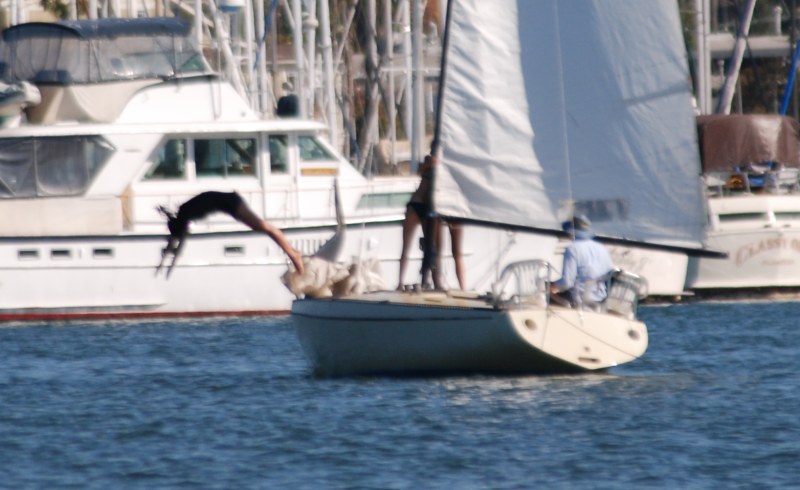 Receive emails when 'Lectronic Latitude is updated.
SUBSCRIBE