Meet Latitude 38's Newest Crew Members
You may have read a little while ago that we were looking for new drivers to help distribute Latitude 38 magazines each month. It was our good fortune to receive responses from Dale Land and Robert Boynton. Both are active sailors in the Bay Area and, as it turns out, they also know each other. We got in touch with Dale and Robert to learn a little about their sailing lives.
Dale Land looks after the Peninsula delivery route.
After many years of owning fishing and power boats, Dale bought his first sailboat, an Ericson 26, in 2009, and quickly learned the ropes. "I have been interested since sailing on Lake Tahoe with a friend 30+ years ago."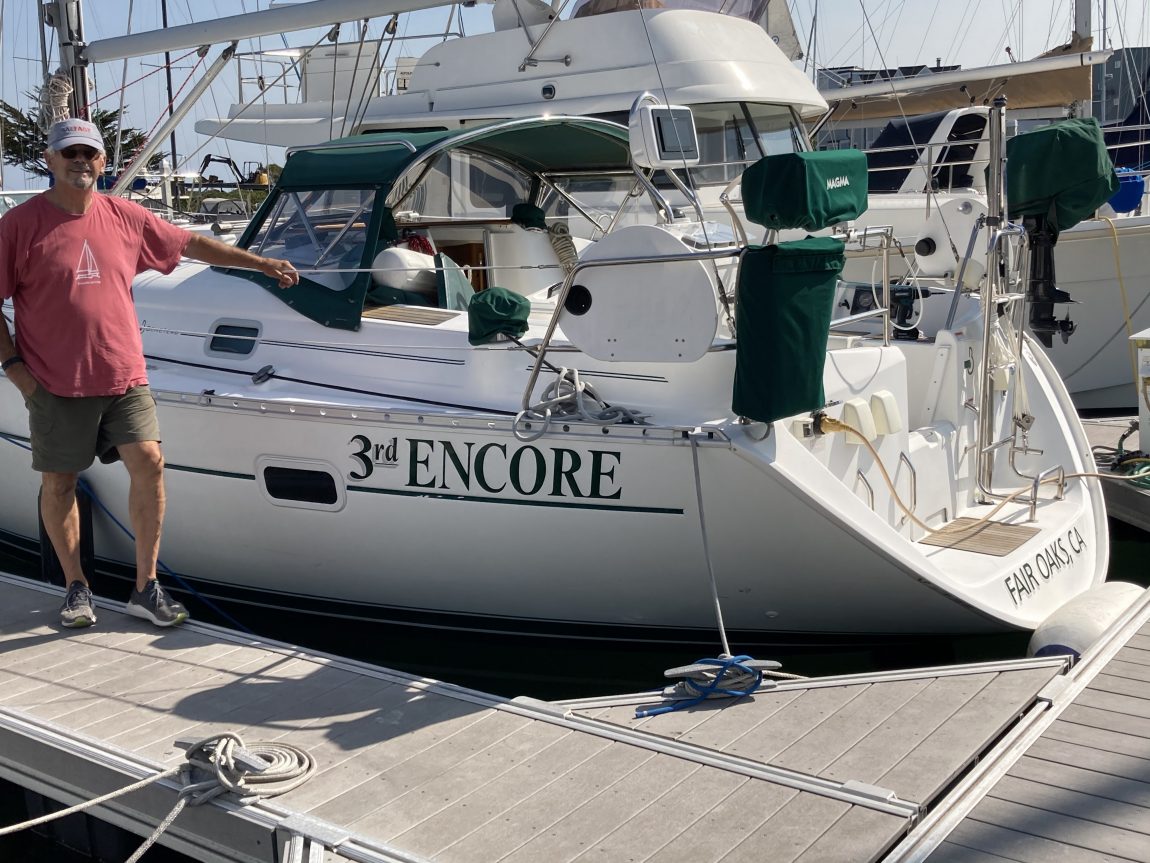 Dale's current boat is a 2000 Beneteau 361 named 3rd Encore. And it's just as well that it's a little larger than the Ericson, as here is what he does with it:
"I typically sail on San Francisco Bay for daysails with friends and business associates, overnights at various marinas when attending SF Giants games and other social and entertainment interests, coastal trips south and north of the Golden Gate, lunch sails on SF Bay at various dining venues with fellow sailors in our 'Geezers Lunch Club,' and annual trips up the Petaluma River to Petaluma for the annual Veterans Day parade and celebrations."
Dale also enjoys chartering sailboats in the San Juan Islands, WA, and Mediterranean and Greek islands.
"When not sailing I'm enjoying the company of our 'Marina Neighbors' and upgrading and maintaining our boat; it's a great retirement hobby!"
"I have found after the few years I have enjoyed sailing that it's always a new experience each time I am on the water, especially on S.F. Bay! I enjoy sharing my boat and sailing days with friends and family and look forward to sailing into my 80s."
Robert Boynton takes care of the East Bay, Richmond to Oakland.
"My first sailing experience was when I was very young in the late '50s, sailing with my dad on his small Acorn class sailboat out of the old Richmond Yacht Club. I was really just a little kid but I guess sailing first got into my blood then. In the '60s and '70s I hitched berths on some family and friends' boats, mostly racing, some cruising.
"My most memorable times were spent on the old schooner Brigadoon, which still plies the Bay to this day. All I did on Brigadoon was wipe down brightwork after a sail, but it was still great!
"In the '80s I guess I ran out of friends with boats and bought a S&S-designed Yankee 30, SeaWitch, which I still have to this day (40+ years). This has been a great boat for me and my family, doing lots of near-coastal cruising — Stillwater to Bodega, Delta and Bay cruising — along with doing a fair amount of single- and shorthanded ocean and Bay racing."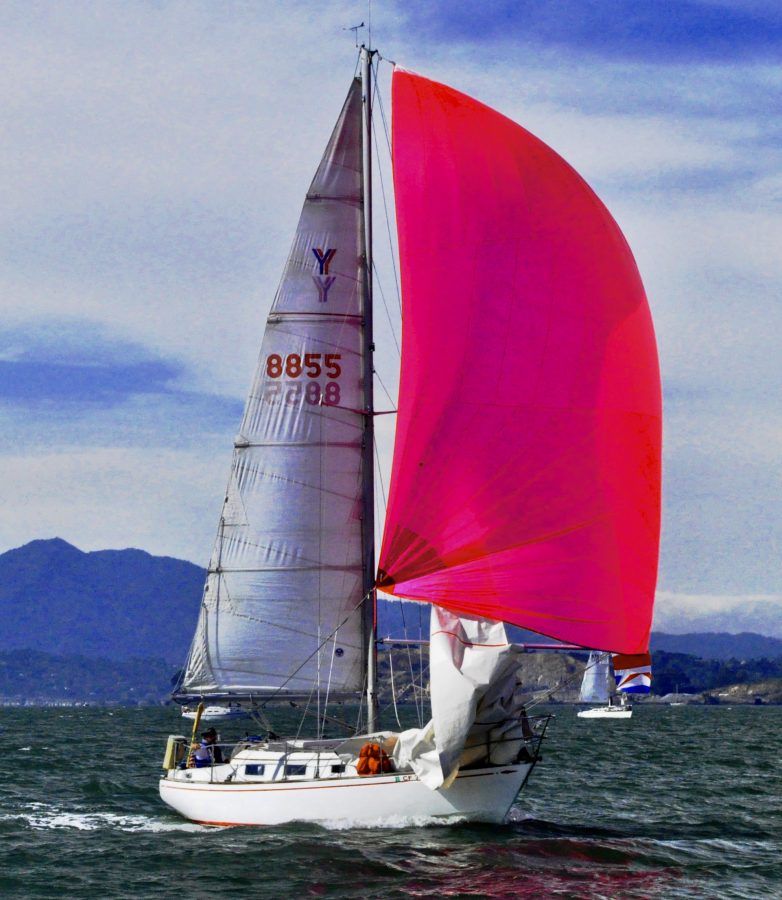 "I really enjoy the culture, history, adventure and comradeship of sailing; I'm currently a member of Point San Pablo Yacht Club, so stop on by for some 'fellowship.' And of course Latitude 38 has just about always been there for me, bringing entertainment, education, and thoughtful controversy. It's a great magazine for our sport."
If you see Dale or Robert out and about as they deliver the November issue next Monday, be sure to say "Hi," and maybe also take a 'fan-photo' with them.
Receive emails when 'Lectronic Latitude is updated.
SUBSCRIBE