Stormy Seas for Latitudes & Attitudes
There is a lot of confusion in the sailing industry about the status of Latitudes & Attitudes, the somewhat counterculture slick sailing magazine started 15 years ago in Redondo Beach by Bob Bitchin (birth name Robert Lipkin) and his wife Jody.
Earlier this week, Bob and Jody sent out a widely distributed email that read: "As many of you know, we sold Latitudes & Attitudes last January and, as part of the sales agreement, we were to work as consultants. Recently we discovered things were not as they should be. Last week we found out from Editor Sue that the July issue of Lats & Atts did not print, although advertisers had been billed. Yesterday morning the offices were locked with the following sign on the door: 'Offices Closed Until Further Notice.' Jody and I put our lives into the magazine, TV Show, Events and lifestyle for over 15 years. It is with very heavy hearts that we have to make this announcement."
This was followed by a general email sent out by Heidi Benson, the former ad rep of Latitudes & Attitudes:
"Heidi Benson and Jim Mather are no longer employed with Latitudes & Attitudes magazine, and we are unable to personally reply to any communications after June 19, 2012."
Next up was an addition to Bob and Jody's original email that read: "If you would like to keep up with our plans to 'raise from the ashes', visit our new Facebook page or follow the changes on the website."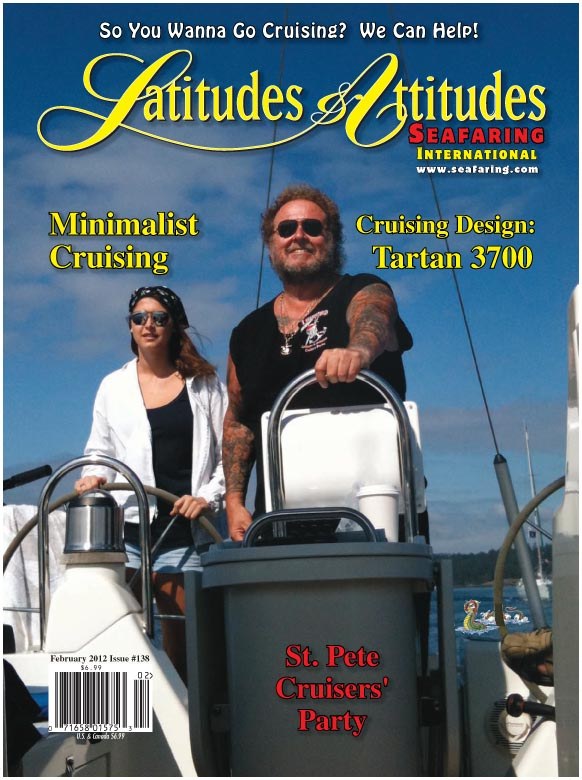 We asked both Mr. Bitchin and Mr. Doran for comment on the current situation. We haven't heard back from Mr. Bitchin. But this morning Mr. Doran sent out the following email to a number of people in the industry:
"As you may or may not know, Latitudes & Attitudes has ceased operations until further notice. Mr. Lipkin (Bitchin) has violated the terms of our purchase agreement from almost the beginning, and continues to act with impunity in violation of the agreement. Mr. Lipkin's blatant disregard for the integrity of our agreement has regrettably forced us to take this action. I cannot comment further due to the impending legal action being contemplated against Mr. Lipkin, but you can be assured that there is a decidedly different version of events, which are supported by facts, other than what is being propagated by Mr. Lipkin."
In an additional note to Latitude, Mr. Doran wrote: "As you may already be able to surmise, there is a lot to this situation that has yet to be revealed. We are currently exploring all of our legal options against Mr. Lipkin for his breach of contract and libel. Unfortunately, the rumor mill is in full force, and there is precious little that can be done at this time to quell it."
Receive emails when 'Lectronic Latitude is updated.
SUBSCRIBE