Signs of the Times
Is the frost on the pumpkin yet? In some valleys in the Bay Area it is — temperatures have dipped below freezing. Over the weekend, we said goodbye to post-workday sunlight when we set our clocks back one hour. Autumn is exactly half over. Some midwinter racing series have begun; others will start soon.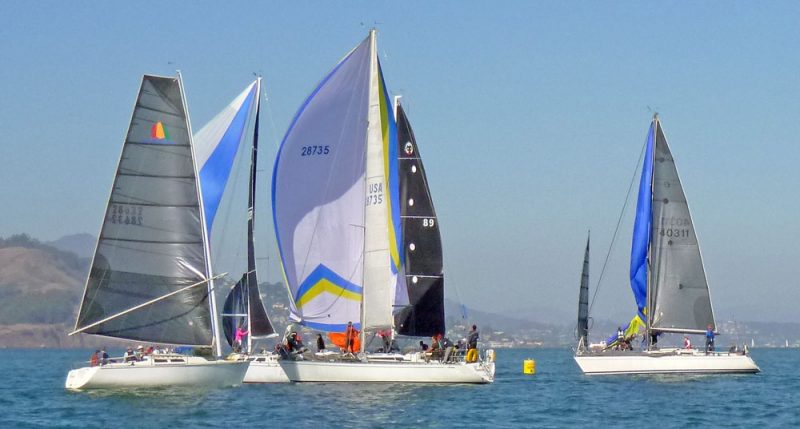 "The first Winter Series race is right around the corner," writes Jeff Stine of Sequoia YC in Redwood City. The series starts this Saturday. "The forecast puts temperatures in the 70s with enough wind to run a great race. Racing in shorts without worrying about breaking gear — what could be better? Here's your chance to work on your tan, on light wind skills, starting skills (since everyone starts together in this series), and see how you do against some new boats in our fleet."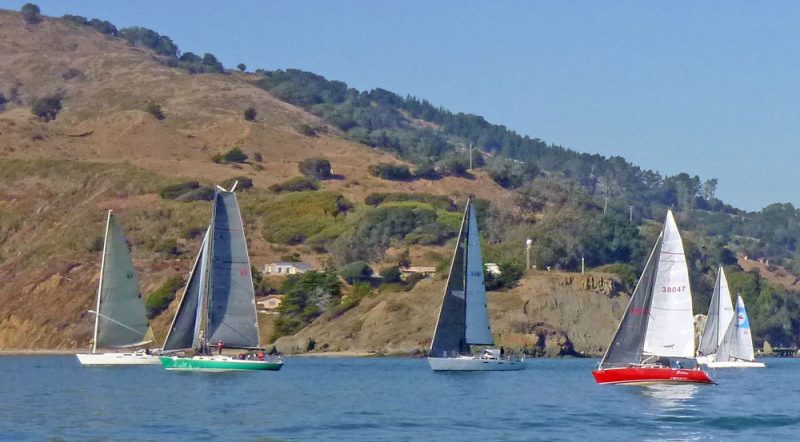 (Even) Cold(er) Water
If you're sailing at this time of year — and we hope you are, because it's lovely out on the water now — the Coast Guard advises: "Extra caution and preparation should be taken before heading out on the water in winter." One of those precautions is to "dress for the water and not the air." Water temperatures can be deadly, even if the air temperature is in the 70s. According to Vessel Documentation Online (a service that assists with US Coast Guard certification), "A person has one minute in cold water to get his or her breathing under control before going into shock. Then, they have 10 minutes of movement to recover before they lose dexterity in their extremities. Finally, the human body has one hour from being submerged before hypothermia could begin to set in."
For a detailed discussion of the body's reaction to cold-water immersion — and how to survive it — see Dr. Kent Benedict's excellent article originally published in the March 1998 issue of Latitude 38.
"Cold-weather boating requires certain procedures and precautions that summer boating doesn't," said a spokesperson for Vessel Documentation Online. "Float plans, personal flotation devices, functioning forms of communication with the land, and other parts of safe boating etiquette are important at all times, but especially so in the cold, wintry months. By following these rules, you can ensure that every time you go out on a boat, regardless of the temperatures, you have an enjoyable and safe experience."
The USCG Auxiliary offers a detailed, free Float Plan online; check it out here.
Short Days
Remember too that days are much shorter now. Following the jump back to Standard Time, you may even find that sunset takes you by surprise. The sun sets right around 5 p.m. With the lighter winds at this time of year, you may not make it back to your dock by then. Are your navigation lights in good working order? If you run your autopilot, your chartplotter, your fridge and/or your stereo all day, will your batteries still have juice left to turn on the lights?
Readers, if you have any other tips, tricks or tales to relate regarding winter sailing pleasure and safety, please comment below. Include your full name and homeport, and your boat name and model if you have one. Or, if you prefer, email us here.
Receive emails when 'Lectronic Latitude is updated.
SUBSCRIBE