SoCal Ta-Ta Kick-Off Party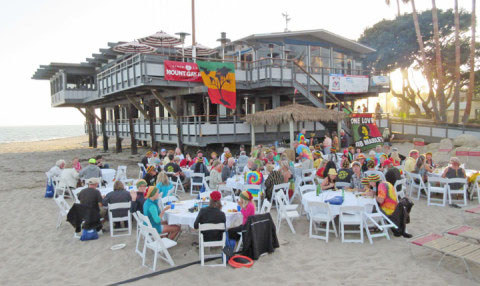 "This is the best party we've ever seen at the Santa Barbara YC," said the bartenders. Since the venerable club was founded in 1870-something, that's saying a lot. Bob Marley would have been proud.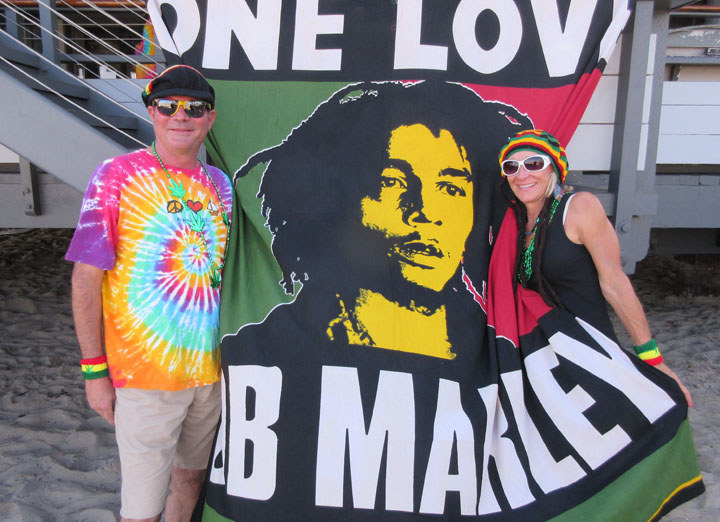 One hundred twenty-five mariners from 40 boats showed up Saturday for the reggae-themed SoCal Ta-Ta 'Reggae 'Pon Da Ocean' Kick-Off Party. Santa Barbara YC put out a great spread. Judging from the heavy loads on some of the plates, a few of the sailors hadn't eaten in weeks — and weren't sure where their next meal was coming from. Just kidding. And no worries, as there was plenty of delicious food to go around.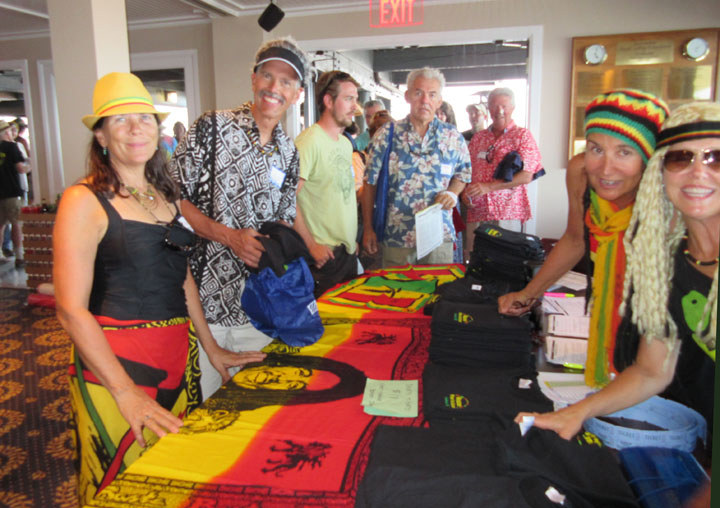 With hurricane-generated swells from Norbert possibly a threat to calm conditions at Smugglers on the south side of Santa Cruz Island, Mike Pyzel, who has done the trip well over 500 times, advised the group of about four alternative anchorages on what's expected to be the less-rolly north side of the island. We'll just have to see how it plays out.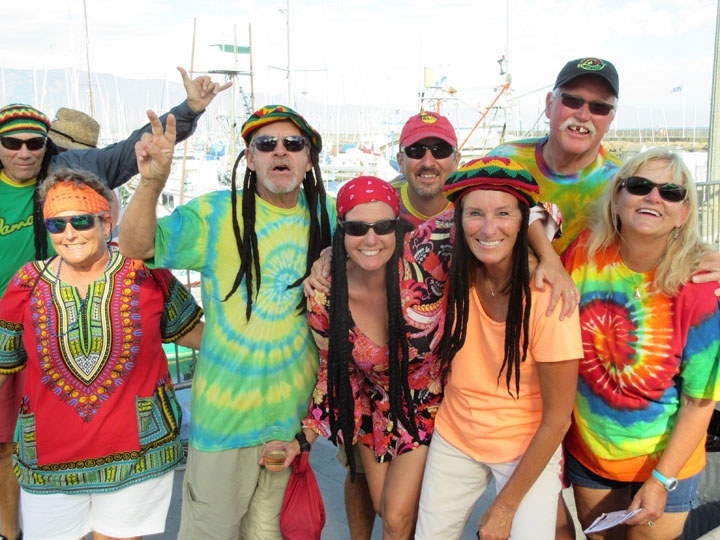 The group was fun-loving but responsible in the best Ta-Ta / Baja Ha-Ha tradition. Perhaps the highlight of the evening was when about 100 of the participants conga-lined down the top of a wall to a blaring reggae version of the Stones' Start Me Up. "It looked like nothing but fun, and it was," said the PooBob. "It was also a sobriety check. We wanted to make sure nobody got a Walking Under the Influence (WUI) citation going back to their boats." And none did.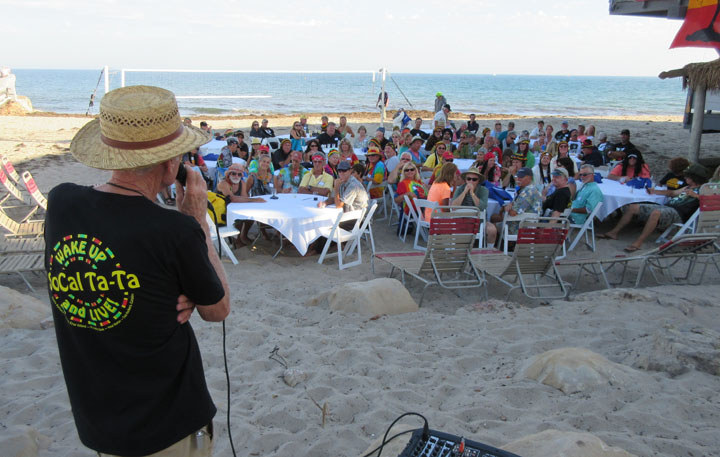 The sailing part of the weeklong SoCal Ta-Ta — with stops at Santa Cruz Island for two nights, Channel Islands, Paradise Cove, and Two Harbors, Catalina — starts this morning. We wish you were here.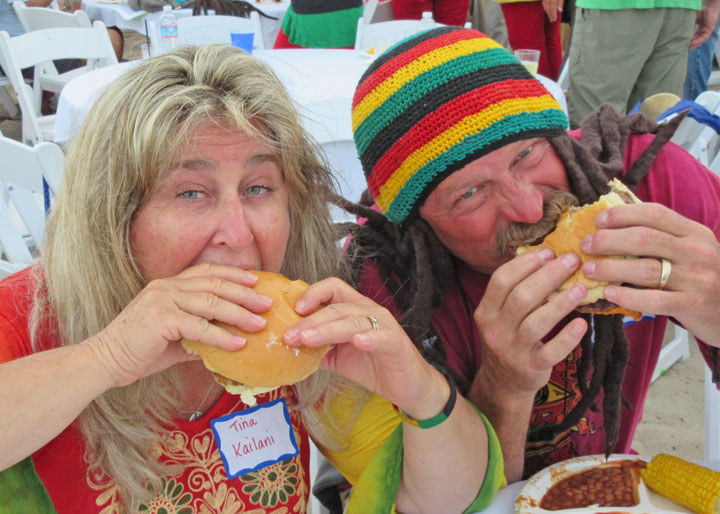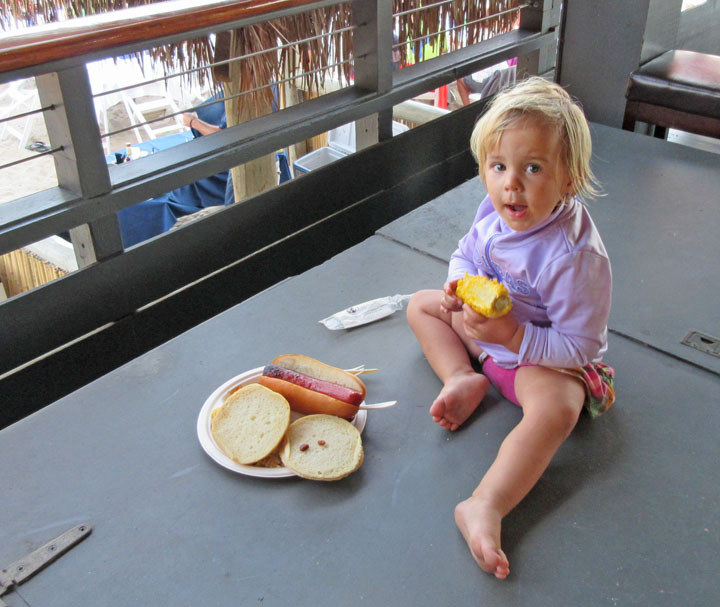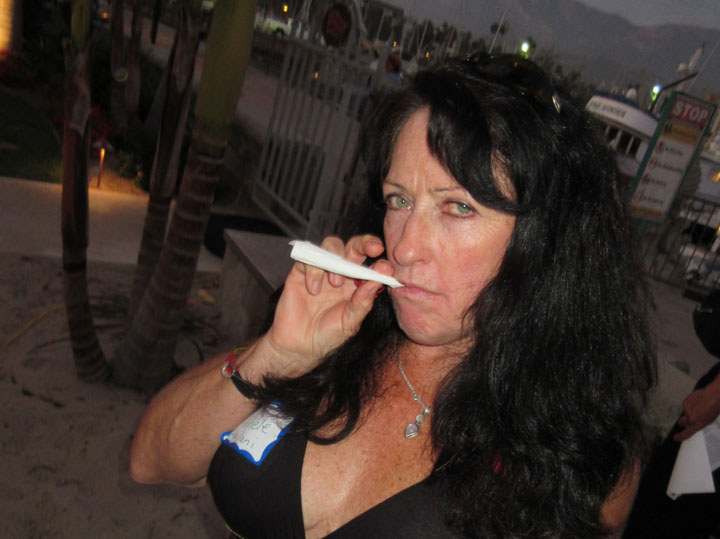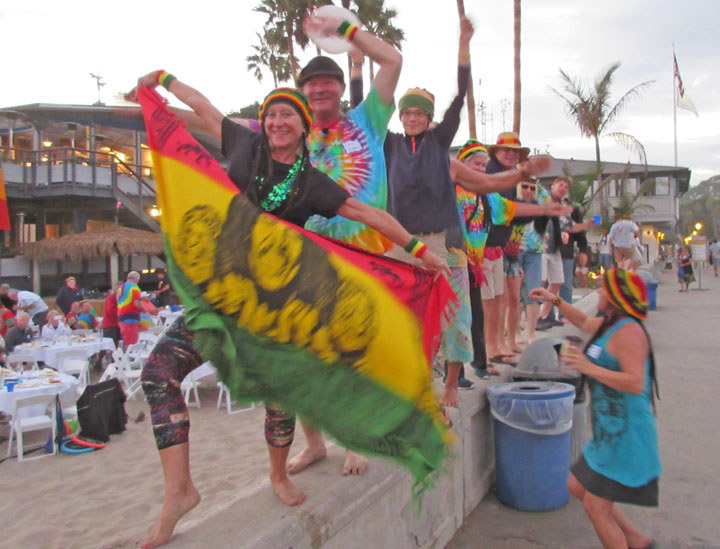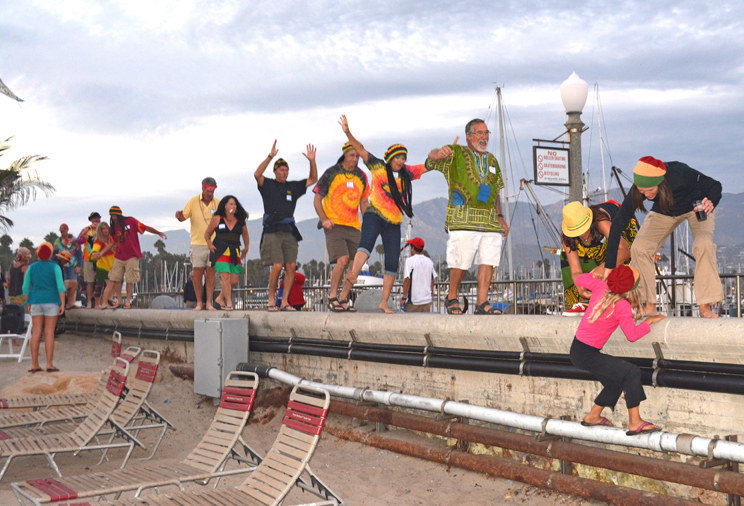 Receive emails when 'Lectronic Latitude is updated.
SUBSCRIBE