Singlehanders on Their Way to Hanalei
In the age of insanely tall skyscrapers and self-driving cars it's nice to know that a San Francisco tradition is still around and unchanged since 1978. On Saturday the start of the Singlehanded Sailing Society's Singlehanded TransPac was off and running with 19 diverse boats heading to Hanalei, Kauai.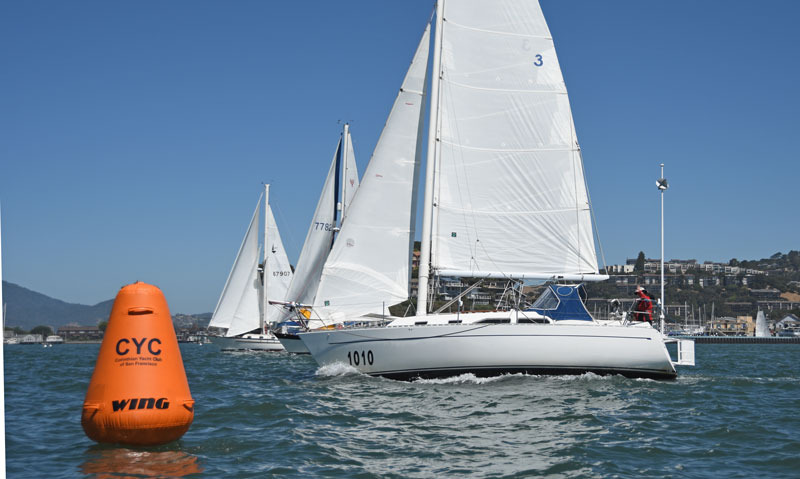 The slow boats started first off the Corinthian Yacht Club race deck in a gentle southwesterly, which built to the mid-teens by the Golden Gate. At the skippers' meeting on Friday, veteran SHTP racer Skip Allan gave tactics and weather advice with a simple theme: "Go west as fast as you can." The threat of a Southerly Surge was predicted with a possibility of a wind hole forming just west of the Farallones.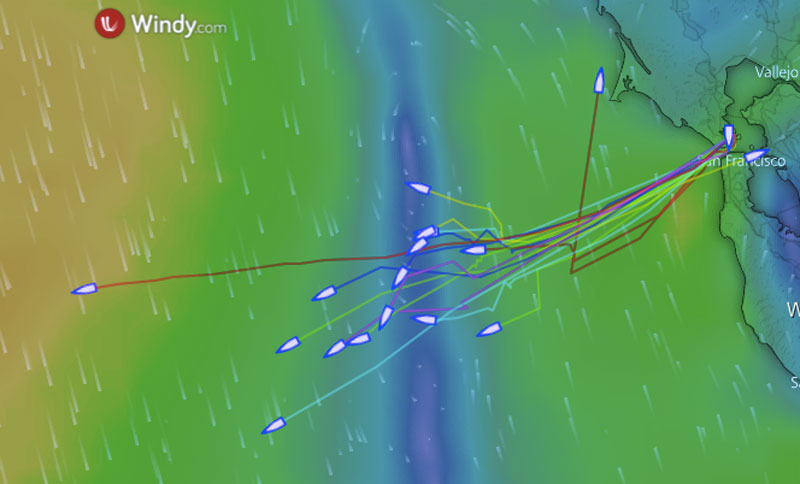 Twenty hours after the start that hole did form, trapping the slower boats and allowing only three to escape unharmed. As they rapidly separate from the rest of the fleet, Charlie Casey on the Cal 40 Riff Rider, Tom Boussie on the Capo 30 JouJou and Don Martin on his Wyliecat 30 Crinan II now lead the others on a wild ride in 30 knots of wind headed for Hawaii.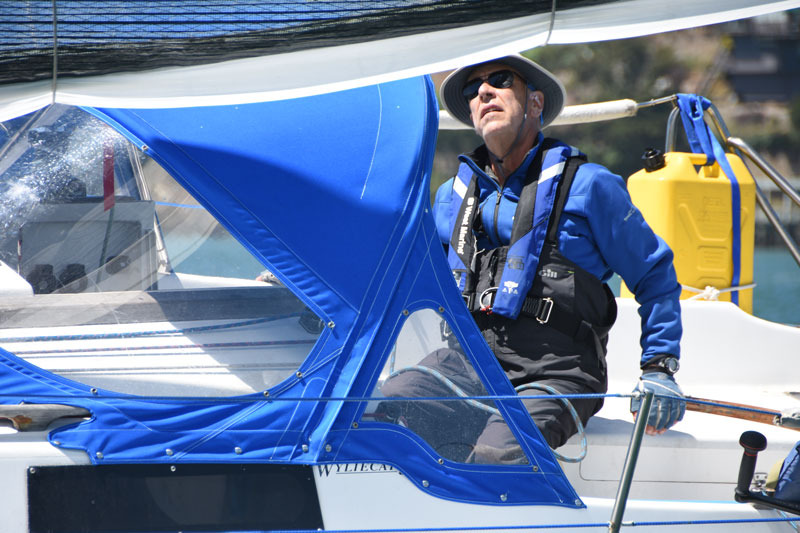 The hole is dissipating and the other boats are now getting the breeze they need to fight back, and have plenty of time to make gains on the leaders. Grégory Saramite on the Mini 6.5 Libra had to turn around and head to Sausalito with autopilot troubles and decided to retire. Mike Jefferson on his aluminum Garcia Passoa 47 Mouton Noir also headed back with electronic troubles and water ingress from a leaky hatch. And Gary Burton on Elizabeth Ann, a Brookings, OR-based Westsail 32 has announced he has retired from the race and is heading to Bodega Bay, no doubt having caught a ride on the Southerly Surge.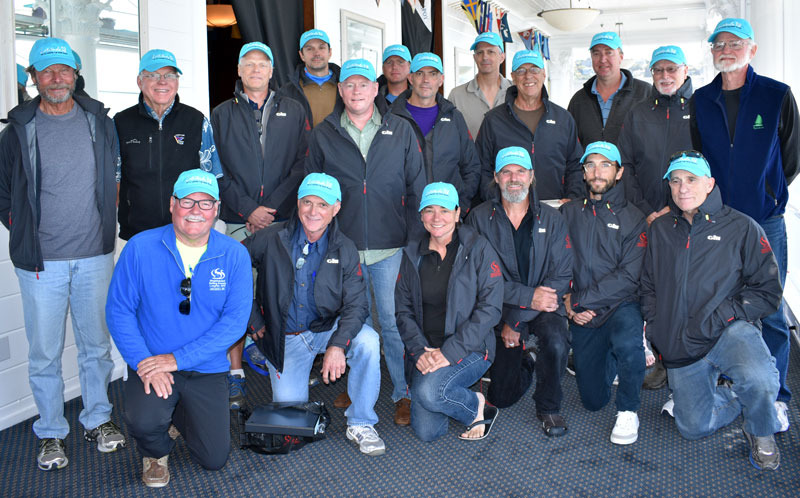 Good luck to them all. Readers can follow along at www.sfbaysss.org/shtp2018. We'll have regular updates in 'Lectronic Latitude, and a full race report in the August issue of Latitude 38.
Receive emails when 'Lectronic Latitude is updated.
SUBSCRIBE