Catching Up with Latitude Nation
Here are a few happenings — ranging from the newsy to the slightly ancient — from around the Latitude Nation:
Labor Day Sub Sighting Sinking In . . .
"We were out cruising on Labor Day, and encountered what we thought was a capsized boat," Art Hartinger wrote us.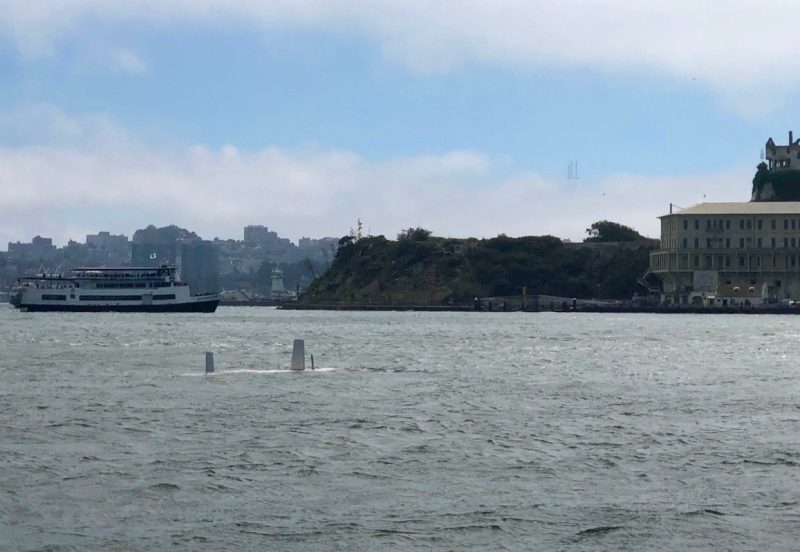 "However, it was moving, and we are now thinking it was some sort of submersible?"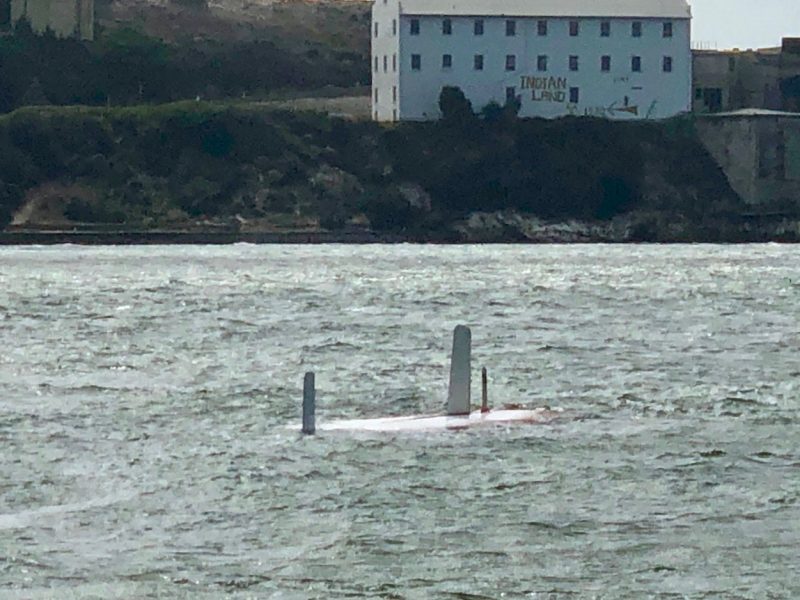 Your guess is as good as ours, Art. If anyone has any idea what, exactly, this vessel might be, please comment below.
Treasure Island Sailing Center Among New "Siebel Centers"
In the spring, US Sailing introduced a new community sailing concept that was made possible — to no small degree — by a donation from the Thomas and Stacey Siebel Foundation. "The purpose of this ground-breaking Siebel Sailors Program is to increase diversity and opportunity in the sport of sailing by providing resources and support to youth sailors at public access sailing centers across the country," US Sailing said in a press release.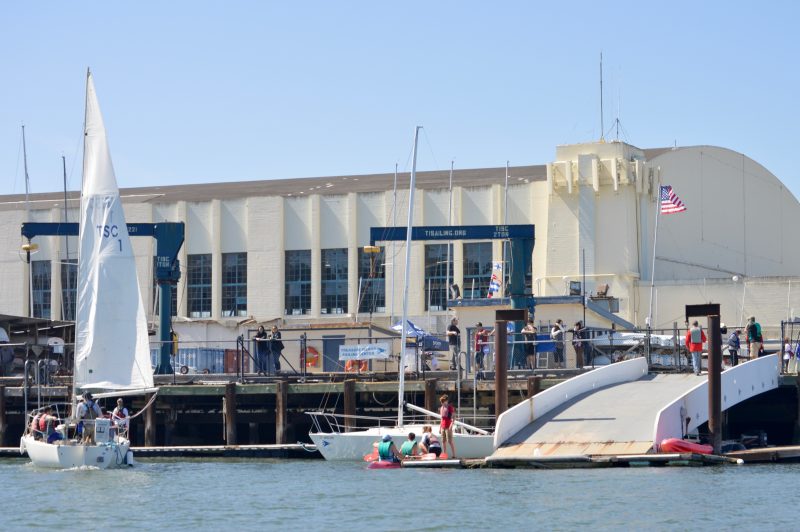 Three Siebel Centers have been selected, including Columbia Sailing School in Chicago, DC Sail in Washington, D.C., and the Treasure Island Sailing Center, or TISC, here in the Bay. "TISC has been working with underserved populations for over 20 years," US Sailing said. "TISC includes one of the most diverse sailing communities in the country, [and] organizes over 2,500 youth sailing opportunities annually with an average of 85% participating at no charge. These youth programs feature the exploration of the sport and beginner sailing to racing skills and the application of STEM education sailing programs. All programs emphasize the soft skills in character building that sailing naturally teaches."
TISC executive director Travis Lund told US Sailing, "We are hopeful that this program will fill in the necessary pieces affording us the resources and expertise to develop sailing as a lifelong hobby and passion to communities where sailing has historically been perceived as a leisurely activity of the wealthy. From all of us at TISC, we want to express how truly grateful we are to Mr. and Mrs. Siebel for their vision and generosity in leading our sport in this direction."
In Very Old News . . .
We ran into Latitude loyalist Jim 'Goose' Gossman last week at the crew party, and realized that we'd completely neglected an email he sent us in early August upon his return from the Potter-Yachter's 20th Cruiser Challenge in Monterey for trailerable sailboats.  "While our attendance has trended lower from 30-ish to 20-ish boats, we still seem to make a big splash on the local waters," Gossman wrote us.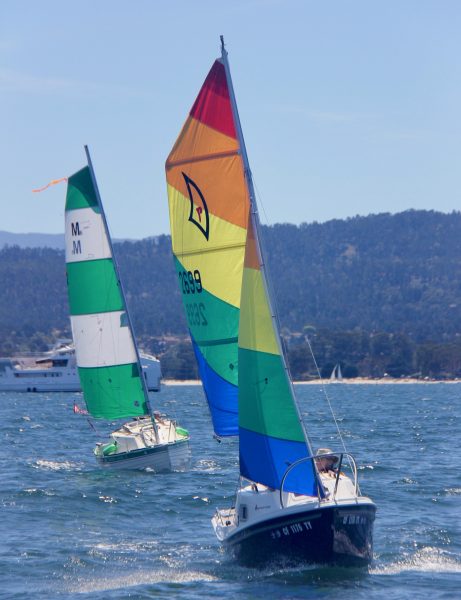 "Hardcore racing isn't 'potterly', but some of us still enjoy a bit of competition," Gossman continued. "Strangely, other than a few fishing boats and kayaks, we had Monterey Bay to ourselves. Even the launch ramp congestion and waterfront parade of tourists walking by was oddly sparse. We raced past  the futuristic 200-plus-ft expedition yacht Game Changer, though I expected their security forces to chase us away if we got too close."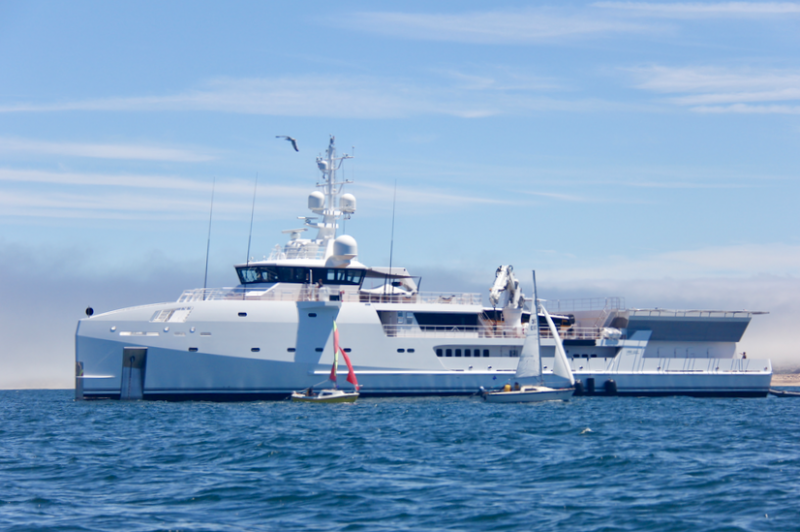 "I'm a motorsailor fanatic, in search of the ultimate compromise boat. While I was the event coordinator for several years, I've been part of a growing contingent who launch in Moss Landing and sail in. The abundant sea life in Monterey Bay lends some optimism amidst the ominous reports of the ocean's declining health worldwide."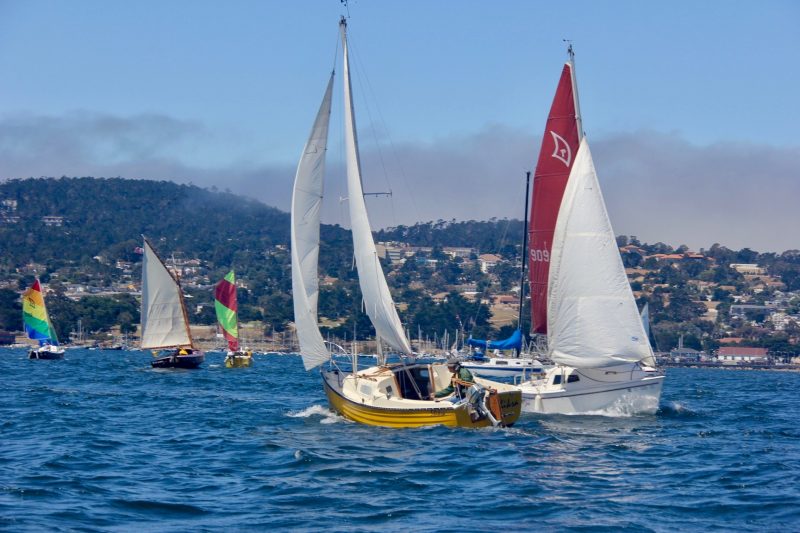 "There were plenty of whales, seals, otters, and birds feeding all over the place. Last year, on our return trip to Moss Landing, a whale surfaced under PY'er commodore Eric Zilbert's boat, damaging his centerboard trunk, and frying his nerves. I kept a firm hold on my helm just in case I got bumped."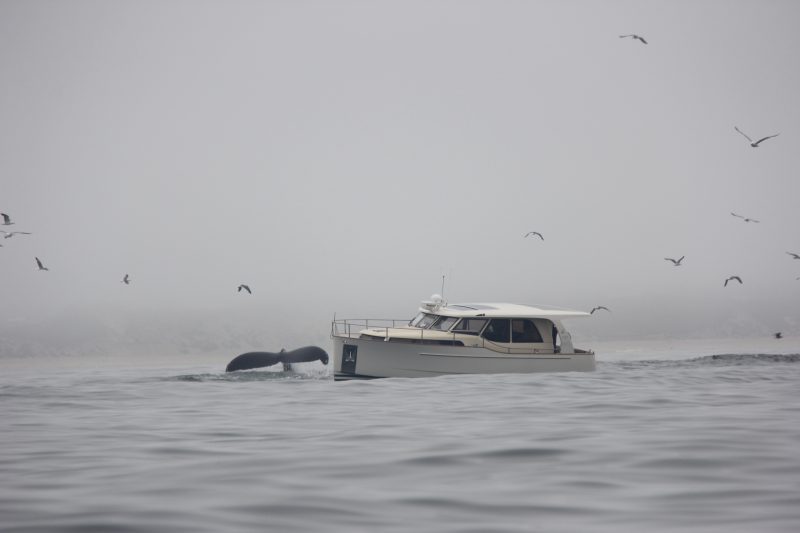 And Lastly, In Semi-Old News . . .
We had to share this photo from this year's Jazz Cup from Benicia Yacht Club race chair captain Dan Carnahan.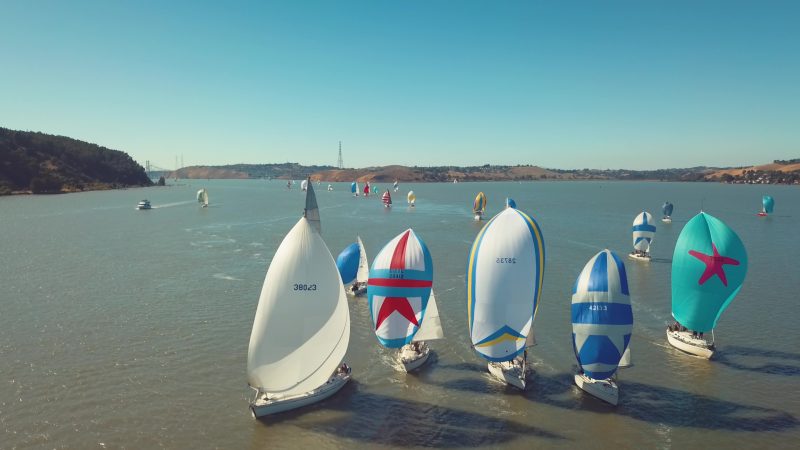 Receive emails when 'Lectronic Latitude is updated.
SUBSCRIBE