Should We Be Sailing? How Sailors Are Trimming Their Sails
How are sailors managing the current pause in sailing? Some are going sailing, some are still sorting it out, and others are getting together virtually.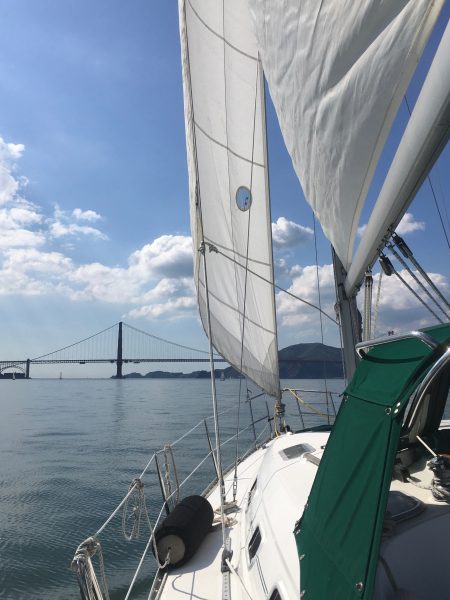 At the end of last week, we received the following question from a local sailor, "I was just trying to find out if it's OK to go sailing on the Bay during our shelter-in-place order when I saw the Summer Sailstice email. I couldn't find any info, so I hope you don't mind me asking for your advice.
"We live in Berkeley and our boat is in Richmond. I feel that it's wrong to drive to Richmond to go sailing under the shelter-in-place order. My husband says it's OK. What do you think? Couldn't we be fined 'cause it's not an essential activity? My husband says it's exercise and we need to check on our property."
We replied, "We'd hate to get between you and your husband on this or between your husband and your sailboat! However, everything we read says outdoor activities are OK."
But that was three whole days ago. We heard there was an article in the paper last week with suggestions on where to go to "get outdoors and away from it all." The result was that the beaches and parks in Marin County were so crowded that on Sunday the county issued an order closing all parks.
In our view, we're all in a 'pay me now or pay me later' situation. The more we take this seriously now and do what we can up-front, the more lives will be saved and the less pain later. We're not just trying to keep ourselves healthy. We're trying to keep family, friends, neighbors and the nation healthy.

That said, we do think people who own their own boats can find safe ways to sail them just as they can find safe ways to go to the grocery store. If you sleep together you can probably sail together. You can't load a boat up with friends and just go sailing but, as long as you're being as careful as you're being in all of your other interactions with the world, it should be OK. We did see some boats on the Bay this weekend, but, sadly, like all activities, we think this is not something we can share beyond our own, very restricted participation.
If you're not getting out on a boat, there are some alternatives to maintaining a connection to sailing. Like many restaurants, yacht clubs are inviting members to do curbside pick-up of takeout meals. The Long Beach Yacht Club organized a virtual cocktail party. Sail Newport held a virtual regatta. These are all great efforts to keep the community together and help us all get through this trying time, though we all know "there ain't nothing like the real thing, baby."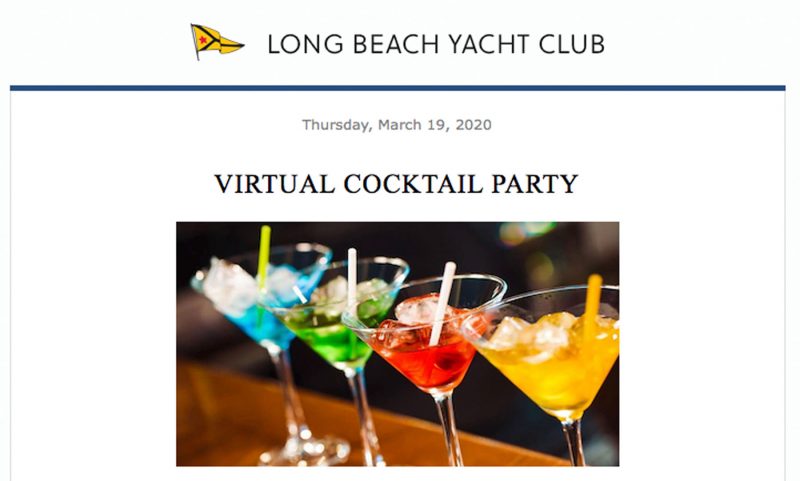 Brandon Mercer, the new owner of the J/24 Evil Octopus with his son James, wrote in to say, "I gotta say, re-reading old copies of the printed Latitude 38 has been my evening escapism. Thank you for what you do." (You can read issues online back to 2005 right here.) If you want the April issue delivered, you can subscribe now and we'll make sure it's in the mail to you.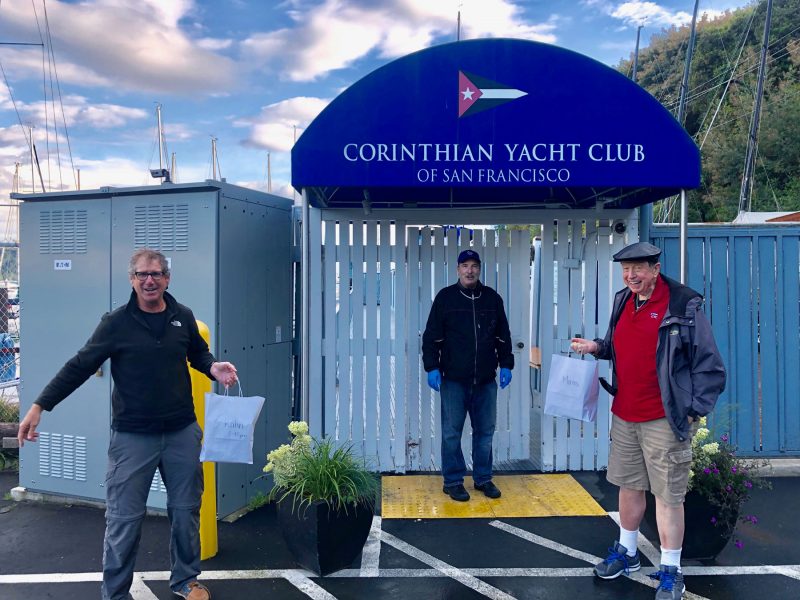 Naturally, it's also a good time to get down to work on your boat. While you may not be able to assemble the whole crew to work together, you can take care of projects large and small that you meant to get done over the winter. Just like taxes, the deadline to be Bay-ready has been extended.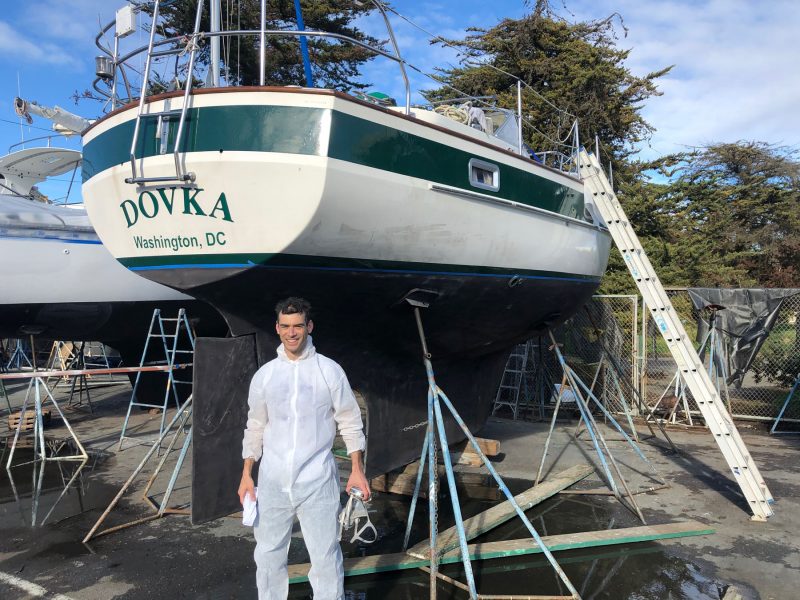 So what should you do? Can you go sailing? First, despite the fact that spring is here, the Bay looks beautiful, and we can't wait to go sailing, it's not the top priority now. Yesterday it was OK to go for a walk in the parks of Marin; today it's not. We're not going to dispute the difficult decisions that the WHO, the CDC and local authorities have to make. In fact, we're incredibly happy we don't have to make those decisions or issue those proclamations. We all need to read the latest information available and do what we think is best, not just for ourselves, but for everyone.
That gets us right back to where we started. In any particular household, there might be a difference of opinion. Things are evolving so quickly that a noontime opinion might change by four in the afternoon. In the big picture we should remember that however long this lasts there will be great sailing ahead, and we need to all do our best to help out our community for the long run.
We simply can't wait until we can start writing more about your sailing adventures. If you did go sailing let us know. You can write a comment below or send an email and photo to [email protected].
Receive emails when 'Lectronic Latitude is updated.
SUBSCRIBE