Sending Out an SOS for Commodore's Boat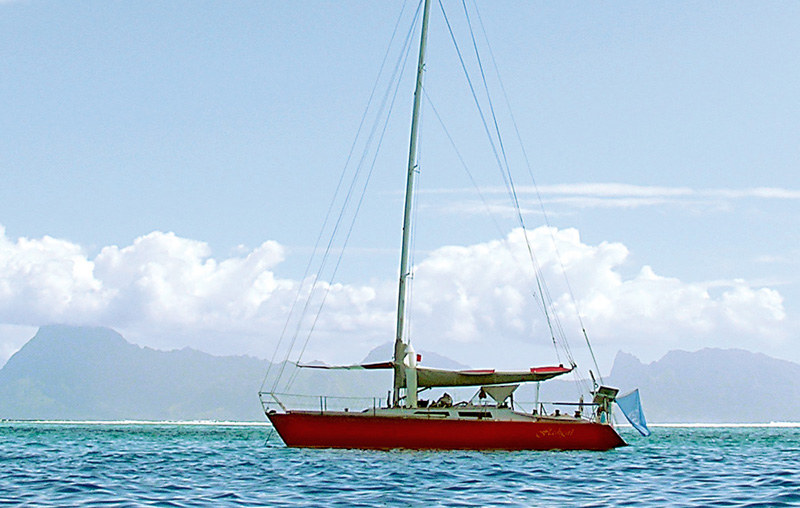 The sad news out of Kaneohe Bay, Oahu, is that irascible Mill Valley sailing legend Warwick 'Commodore' Tompkins' Wylie 38+ Flashgirl was struck by lighting and partially sunk.
The details are sketchy, but it's our understanding that a lightning bolt struck Flashgirl's mast and then went down to a thru-hull, blowing a hole in it. That caused water to pour in and the boat to "partially" sink. At the very least, the engine and transmission got a soaking.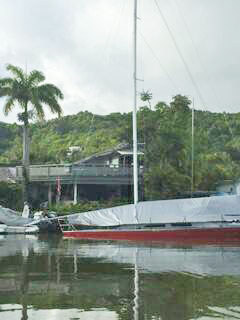 Having foregone more lucrative careers to be a sailing professional in the days before sailing professionals made the big bucks, the 84-year-old Tompkins — yes, he's 84 and still crossing oceans — apparently did not have insurance on Flashgirl. And she's more than just a boat to him, as he spent seven painstaking years building her, and subsequently sailed her around the Pacific with his wife Nancy.
We've been encouraging Commodore's friends to set up a GoFundMe page or something like it on his behalf in hopes of his being able to restore the boat. We haven't heard back yet. If we do, we'll let you know.
By the way, Commodore is the subject of the movie A Lifetime At Sea. In the trailer he characteristically compares making landfall to having an orgasm. You can find it here.
Receive emails when 'Lectronic Latitude is updated.
SUBSCRIBE