See You at Movie Night(s)
We hope that you join us this Friday, March 1, at Spaulding Marine Center at 6:30 p.m. for a free screening of dare-we-say sailing classic Master and Commander: Far Side of the World. There will be free popcorn, and Spaulding will be selling beer and wine (for prices far cheaper than any Sausalito bar's). We've said this before, but, in this age of streaming movies on your phone, it's a maxim worth repeating: Movies are best enjoyed with an audience.
We hope to see you there.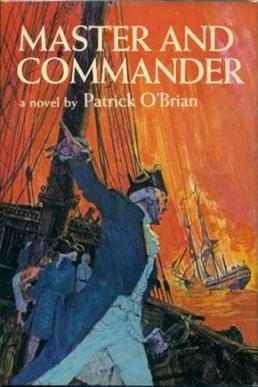 Written by Patrick O'Brian in 1969, the nautical historical novel Master and Commander would become the first of a 20-ish-novel series set during the Napoleonic Wars, and centered around captain Jack Aubrey (played in the movie by Russell Crowe), and ship's surgeon Stephen Maturin (played in the movie by Paul Bettany). It's said that O'Brian was working on the 21st novel of the Aubrey–Maturin series upon his death in 2000 — that novel was published in 2004. Far Side of the World was released in 2003. The film was a box-office and critical success and was nominated for 10 Oscars — including best film and best director for Australian Peter Weir. (Master won two Oscars for best cinematography and best editing.)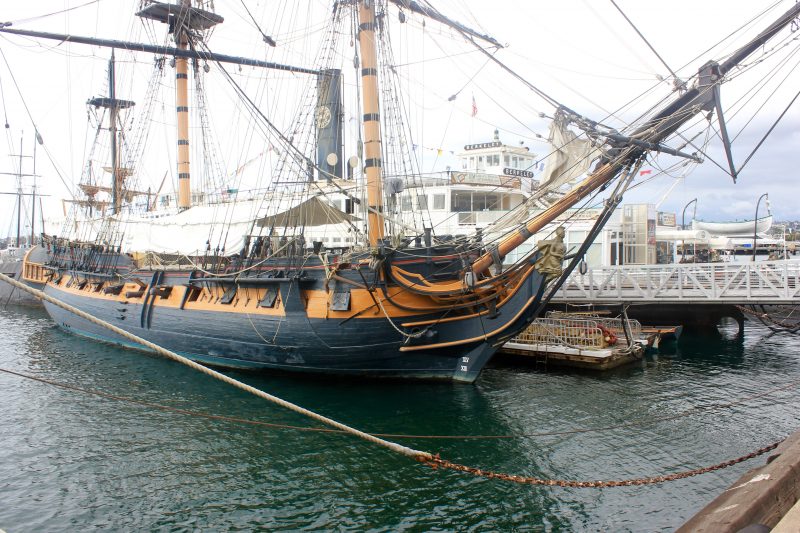 A bit of Latitude/ O'Brian history: The late Bay Area sailing icon Tom Perkins invited Patrick O'Brian for a sail in the mid '90s. "Since O'Brian obviously loved the sea, it occurred to me to write offering him a fortnight's cruse aboard my Perini ketch, the 154 foot Andromeda la Dea, for himself and his friends without any interfering presence from myself," Perkins said, adding that he invited O'Brian to a dinner party, where he soon made a startling discovery about the great English author's sailing background. "After the other guests departed, we settled into a series of brandies by the fire and I discovered: 1) his capacity for serious drinking greatly exceeded my own; 2) his reserve only eased very slightly in the presence of this unknown American (me) and; 3) his knowledge of the practical aspects of sailing seemed, amazingly, almost nil."
But Wait, There's More Movies!
On Friday, March 8, at 4 p.m., the Smith Rafael Film Center will be showing Manry at Sea — In the Wake of a Dream.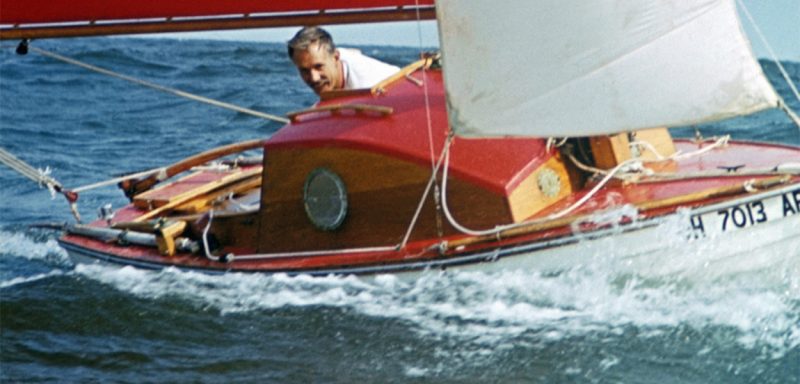 "No America's Cup boats here; no high-tech links to family and press ashore," the Rafael writes. "Just a Midwestern newspaper editor with a dream to sail his 13.5-foot Tinkerbelle, alone from Falmouth, Massachusetts, to Falmouth, England. Using only a sextant and dead reckoning, Robert Manry set off on June 1, 1965, and finished his trip 78 days later, in spite of several attempts to 'rescue' him. Whimsical and dramatic, this compilation of home movies, newsreels, and TV tape, is pure delight."
A few of the Latitude staff will be in attendance, and we hope to see you there, too.
Receive emails when 'Lectronic Latitude is updated.
SUBSCRIBE