The Schooner Seaward Is Heading North
Monica Grant, who's been sailing aboard the schooner Seaward as the ship's cook, with her husband Jay as captain, wrote in from Cabo as they ended their winter charter season early. Earlier in the season she wrote a few vignettes called Diary of a Sailboat Charter Cook. Seaward is now heading offshore to return to San Francisco Bay. The following is her report from Puerto Los Cabos before their departure:
A week ago we were in La Paz. The atmosphere on the tourist strip appeared to be business as usual, though not having been here before I didn't know. We chatted with a number of sailors who were all doing internet searches for information on travel and potential restrictions. Will and Sarah Curry from Hydrovane aboard their Jeanneau 43 Kaiquest were at the café looking for flights home to Vancouver. Another couple was trying to connect with their children in various parts of the world and contemplating whether they should all come to stay on the boat.
Seaward's two remaining charters were canceled, so we took a couple of days' R&R in some of the beautiful bays along the Baja Peninsula's eastern shore. It was one way to stave off the reality of what was occurring back home, but we knew we would have to leave. Two crewmembers were organized to join us in Cabo to help bring the boat home. They would be arriving on the weekend. As we re-entered civilization our phones were pinging with messages and notifications about the effects of the virus. Along with this were messages from our two additional crew saying they would not be coming to Mexico to join the vessel. Surprise! We would now have to bring the boat home with just the five of us.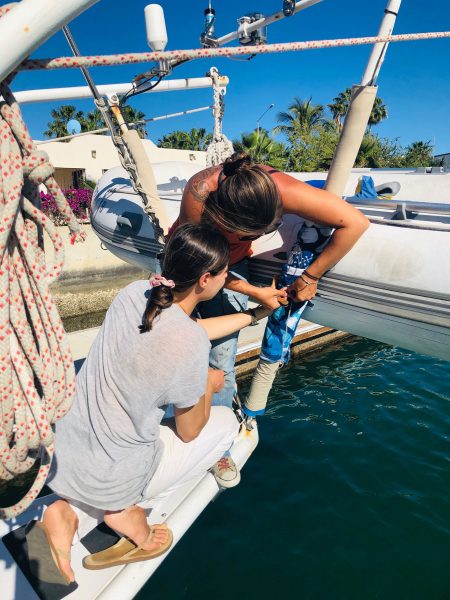 Our final docking was organized for San Jose del Cabo, where we would make preparations for our voyage home. This is the first place where there appeared to be any actual changes in place because of the virus.
The marina we're at, Puerto Los Cabos, is all but shut down. The office is open and dock crew are active, but the facilities have closed. The bar we were looking forward to is now simply a deck with chairs upended on tables. The gift shop is dark, and the dolphin center is not open. Even the nearest bathrooms are boarded up. We walked around the marina to Hotel El Ganzo hoping to swim in the rooftop pool and enjoy drinks by the bar as we did two months ago, but we were denied entry, as they had restricted patronage to hotel guests only. So we walked all the way back around to the beach bar on the other side of the marina where, along with our menus, the waiter brought us a flower-adorned bottle of sanitizer that he expectantly waved at us before spritzing into our open hands. Oh, how times have changed.
At the supermarkets we went to for provisions, the staff were all wearing face masks and gloves, and the door security stations had large bottles of sanitizer available. Most people took a shot of sanitizer on their way into the store. One lucky employee had the task of wiping down each shopping cart in preparation for the next customer.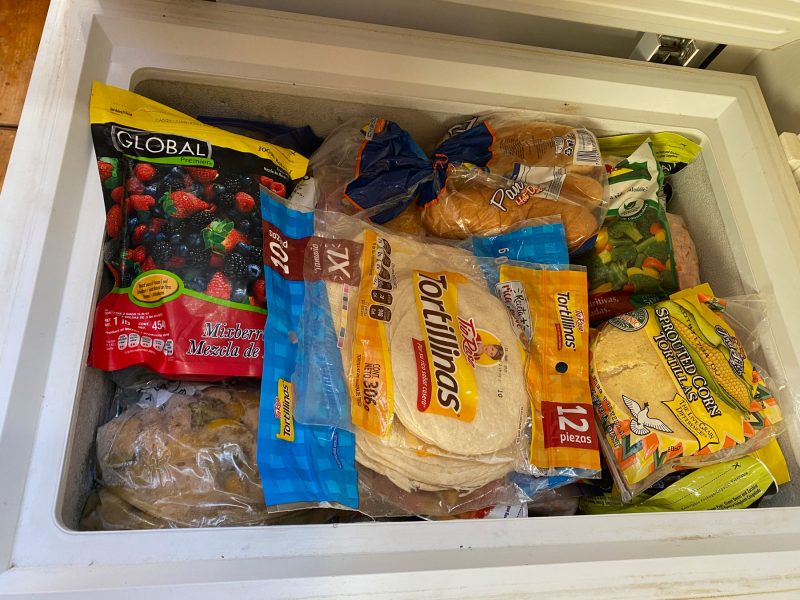 Back at the docks, the talk among all the boaters (here they are mostly powerboaters) is how, when, and to where they are planning to travel. One fellow whose boat is based in San Diego says he's been asked to bring the boat and crew home. Some have set sail for various US West Coast ports, while others will ride it out in Mexico. Our dock neighbor, who runs a charter operation, is still in deliberation. He says staying in Mexico will be fine, though, as everywhere, it will get harder as the economy slows.
This caused me to ponder the reality of remaining in Mexico. We had all talked about the idea of staying here to avoid the madness and reduce our chances of infection. However, although humanity is fantastic in times of trouble, the system in any country is organized to look after its own people first. So, with our season ending early, we decided to head back to Seaward's homeport of Sausalito.
It's been busy. I spent six to seven hours yesterday cooking meals for the trip home, and several hours the day before shopping and stowing. The crew have been working on deck lashing down jugs of fuel and water. Today we set sail and should be back in the Bay Area in a couple of weeks.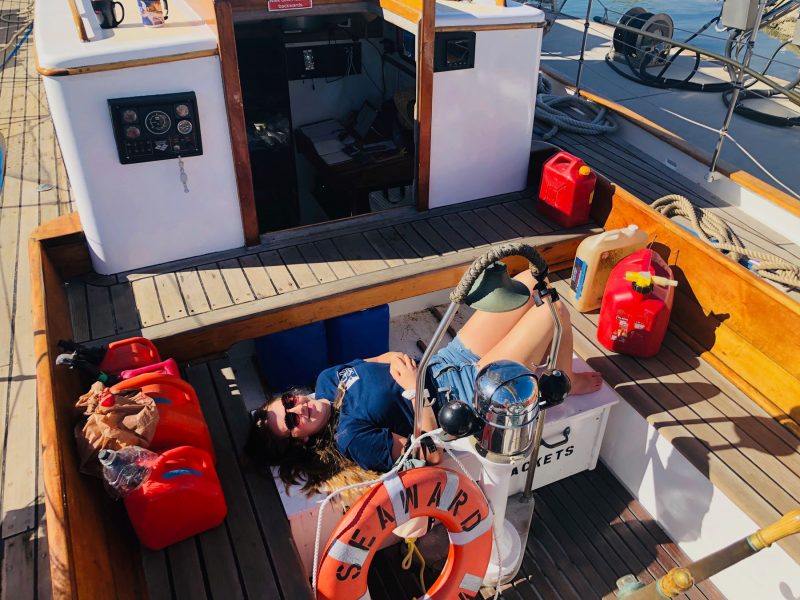 In all, I am happy that we're sailing home, though I do feel unsettled by the prospect. It has been a fantastic three months, and we have had sensational experiences and met a lot of wonderful people. The sad part is that rather than coming home to a fanfare of celebration and a sense of achievement, we are sailing into the unknown.
Receive emails when 'Lectronic Latitude is updated.
SUBSCRIBE